Graham Foundation for Advanced Studies in the Fine Arts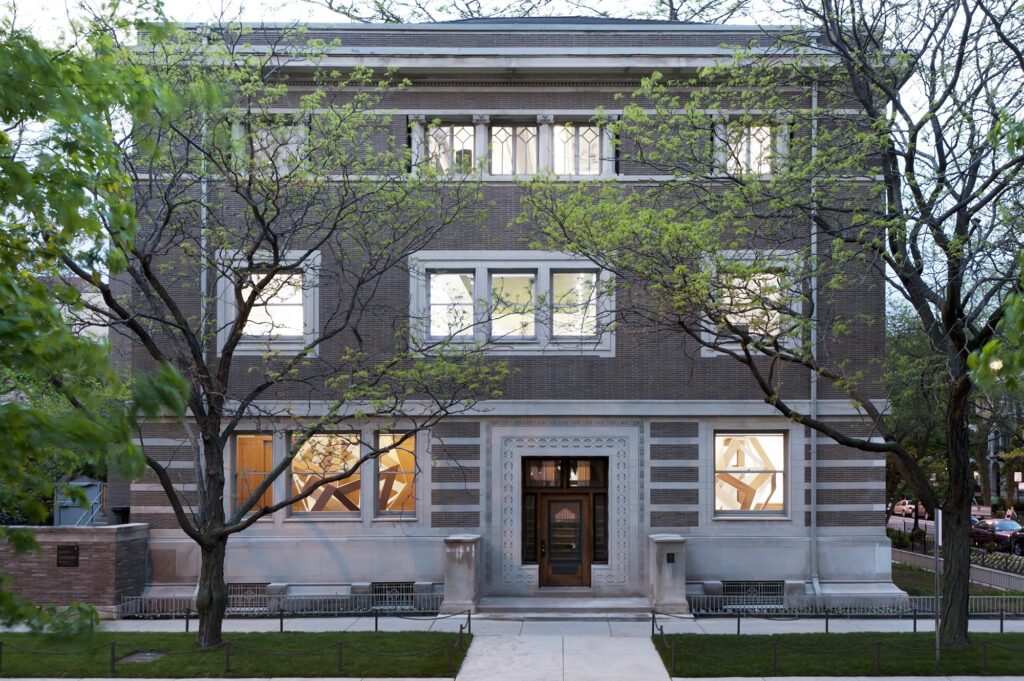 About the program
The Graham Foundation is an official site for CAB 5: This is a Rehearsal. The  Graham Foundation exhibition includes projects by  Cecil McDonald, Jr. (Chicago, IL); Dream The Combine (Ithaca, NY and Minneapolis, MN);  interim studio (New York, NY), and Larissa Fassler (Berlin, Germany).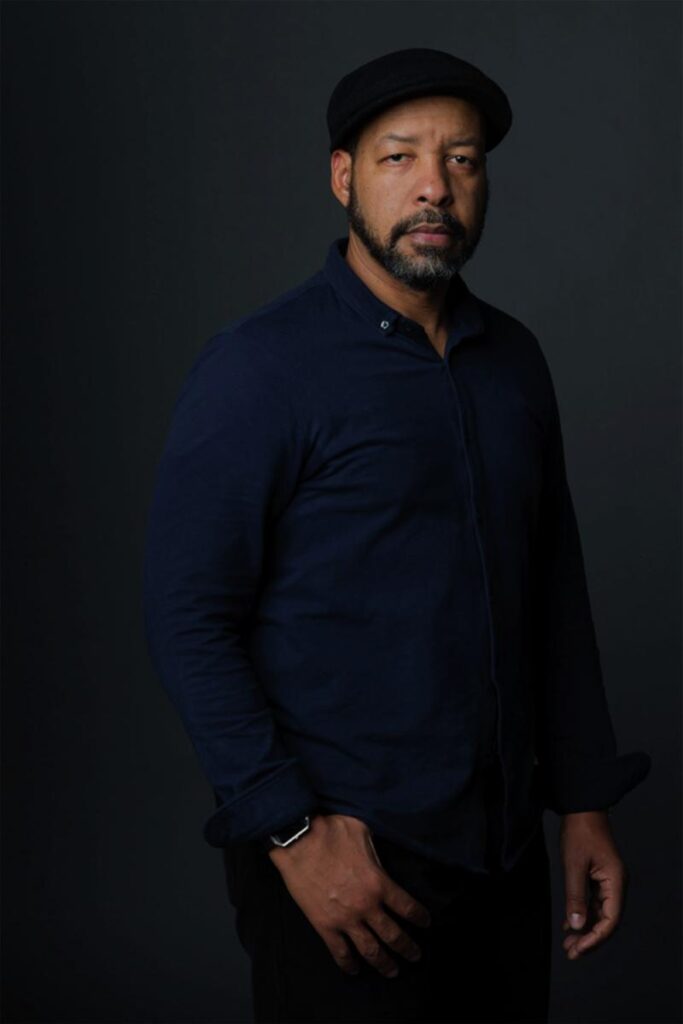 Cecil McDonald, Jr.
Chicago, United States
Website
Cecil McDonald, Jr. (B. 1965, Chicago) is most interested in the intersections of masculinity, familial relations, and black culture's artistic and intellectual pursuits, particularly as this culture intersects with and informs the larger culture. Through photography, video, and dance/performance, he investigates and questions the norms and customs governing our understanding of each other, our families, and the myriad societal struggles and triumphs. His photographs and monographs are in the collections of, The Cleveland Museum of Art and The Museum Of Contemporary, among others. McDonald studied fashion, house music, and dance club culture before receiving an MFA in Photography at Columbia College Chicago. Currently serving as an adjunct faculty member in the Photography Department at Columbia College Chicago and lecturer in the Department of Photography at the School of the Art Institute. His most recent project, The Heat of the Cool, published by Birds Trapped In Airports, was published in 2023; McDonald calls the storied south side of Chicago his home and creative wellspring.
Dream The Combine
Ithaca and Minneapolis, United States
Website
Jennifer Newsom and Tom Carruthers are architects, artists, and co-founders of Dream The Combine where they have produced numerous site-specific installations that explore metaphor, perceptual uncertainties, and the boundary between real and illusory space. They consider these works perceptual frameworks for vision and movement that complicate the relationship between body, space, image, and environment. The scale of their work and the industrial materials they use (steel, glass, construction textiles) link their work to infrastructures that order our reality. They question the rigidity of spatial and social systems by making structures meant to bring people together through visceral experience. Their work serves as a critique of what we take for granted.
Dream The Combine was the winner of the 2022-2023 Rome Prize in Architecture, the 2022 United States Artists Fellowship in Architecture and Design, the 2021 McKnight Fellowship for Visual Artists, the 2020-2021 J. Irwin and Xenia S. Miller Prize, the 2018 Young Architects Program at MoMA PS1, and the 2018 Art Omi Architecture Residency.
Their work has been exhibited at the 2023 Venice Biennale Architettura, The Museum of Modern Art, MoMA PS1, MadArt Studio, and sites in Vancouver, Rome, Minneapolis, and Columbus, Indiana. They have also been featured in publications such as Wallpaper, Metropolis, MasContext, Log, Architectural Design, Curbed, and Reconstructions: Architecture and Blackness in America. Dream The Combine is dually based in Ithaca, NY and Minneapolis, MN.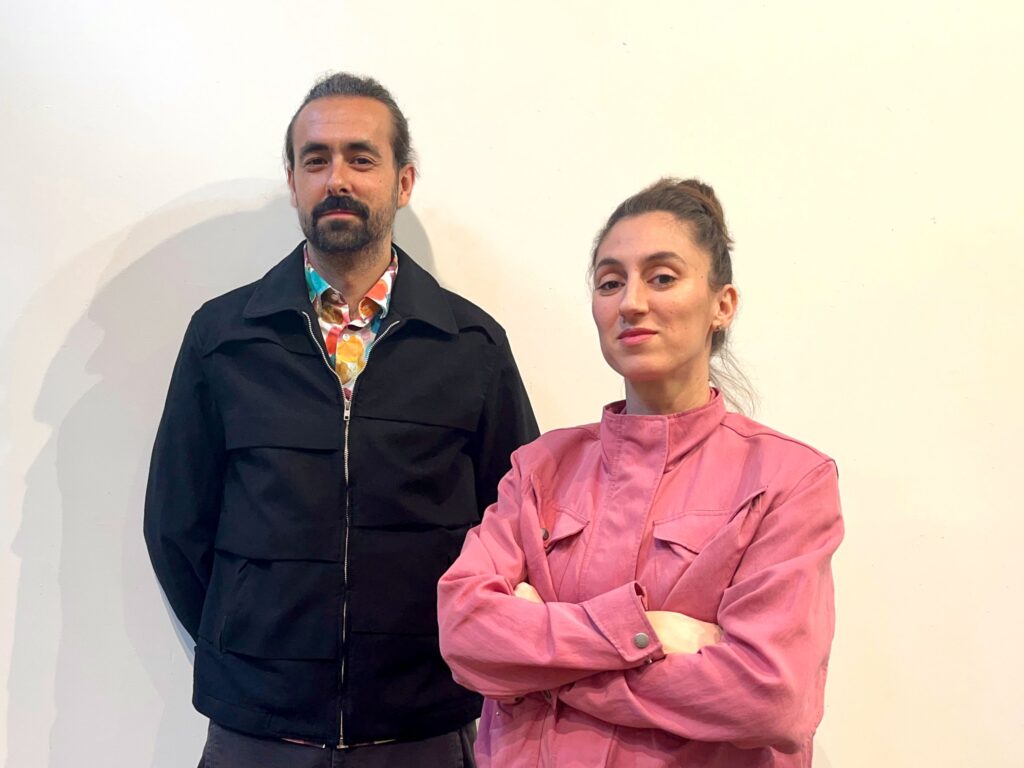 interim studio (Nora Akawi and Eduardo Rega Calvo) with Jumanah Abbas; Salim al-Kadi, Khaled Malas, Alfred Tarazi, and Jana Traboulsi (Sigil Collective); Taesha Aurora; Jeankarlos Cruz; Muna Dajani; Nadine Fattaleh; Martina Duque Gonzalez; Haitham Haddad (Studio Mnjnk); Aamer Ibraheem; Mapping Memories of Resistance project (Birzeit University, London School of Economics, Al-Marsad Arab Center for Human Rights in the Golan); Emad Madah; Rami Nakhle; Daniel Ruiz; Frederick Rapp; and Holly Nicole Smithberger
New York, United States
Interim is an interdisciplinary research and design studio that was founded to facilitate the co-curation, design, and production of Sarāb, a festival of experimental electronic music and performance from the Arabic speaking world. Working throughout New York, Palestine, and the Canary Islands, interim was co-founded by Nora Akawi and Eduardo Rega Calvo in 2019. Nora Aukawi is a Palestinian architect living in New York. She is an assistant professor of architecture at The Cooper Union for the Advancement of Science and Art, where her teaching and research focus on transcontinental South-South anti-colonial solidarity and on architecture's role in erasure and bordering in settler colonialism, drawing from border studies, critical geography, and archive theory. She has published, lectured, curated, and exhibited internationally, and serves on the editorial boards of several journals. Eduardo Rega Calvo is a licensed architect from the Canary Islands living in New York. He is a full-time Lecturer of Architecture at Penn's Weitzman School of Design, where he's taught since 2014. Through research, design, and pedagogy, his work explores architecture's capacity to translate, operate in, and contribute to social and environmental movements for justice. Calvo has likewise exhibited, curated, and published internationally.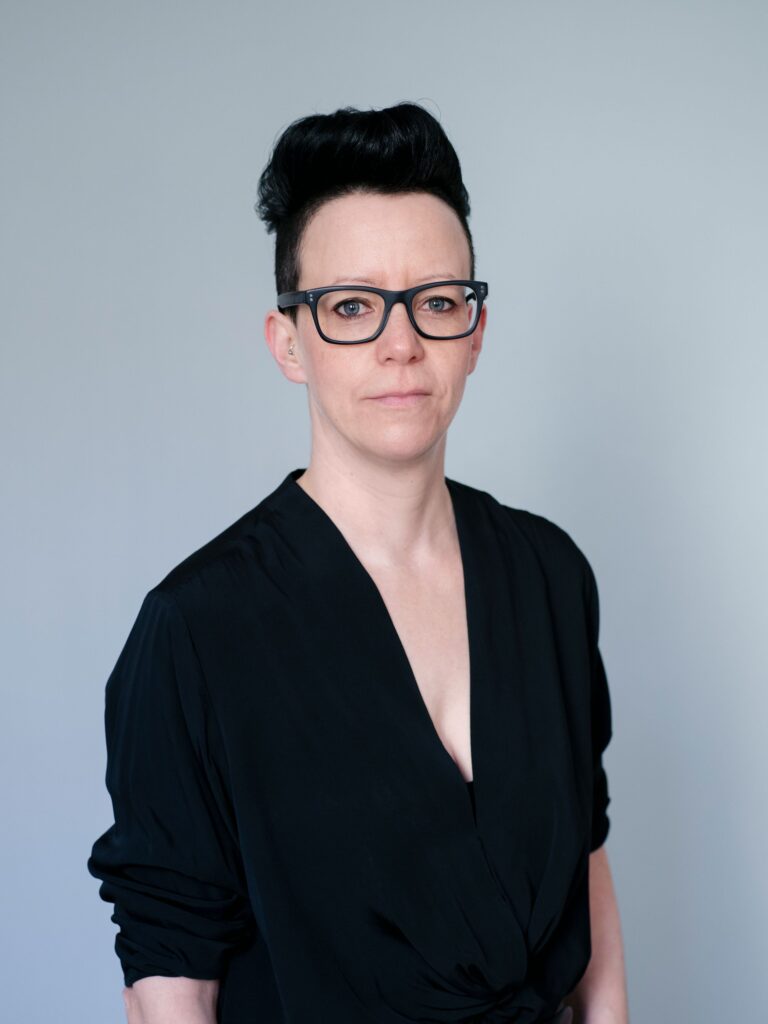 Larissa Fassler
Berlin, Germany
Website
For the past 18 years, Larissa Fassler has been creating works of art that document and interrogate the geo-spatial politics of city life. Through cartographic paintings, drawings, and architectural sculptures, she creates visualizations of the observable and intangible characteristics of a city and documents the complicated socioeconomic and cultural issues affecting urban space today. Drawing on the tradition of psychogeography, she maps urban landscapes using her own body. Employing her own subjective systems to survey public spaces by walking their length and breadth, she records her corporeal experiences and collects detailed observations onsite as well undertaking archival and online research.
Larissa Fassler has lived and worked in Berlin since 1999. Her work has been exhibited internationally, including solo exhibitions at the Currier Museum of Art in Manchester, New Hampshire; the Bröhan-Museum in Berlin; the Esker Foundation in Calgary; and The Canadian Cultural Centre in Paris. Recent group exhibitions include Centre de Création Contemporaine Olivier Debré (CCC OD) Tour, The National Gallery of Canada, and Palais Populaire in Berlin. Her work has been nominated for the Metropolitan Arts Centre International Contemporary Art Prize in Belfast in 2018 and the Berlin Art Prize in 2019. She is represented by Galerie Poggi in Paris.
Graham Foundation
Address
4 W Burton Pl, Chicago, IL 60610
Neighborhood
Gold Coast
Description
Founded in 1956, the Graham Foundation for Advanced Studies in the Fine Arts fosters the development and exchange of diverse and challenging ideas about architecture and its role in the arts, culture, and society. The Graham realizes this vision through making project-based grants to individuals and organizations and producing exhibitions, events, and publications.