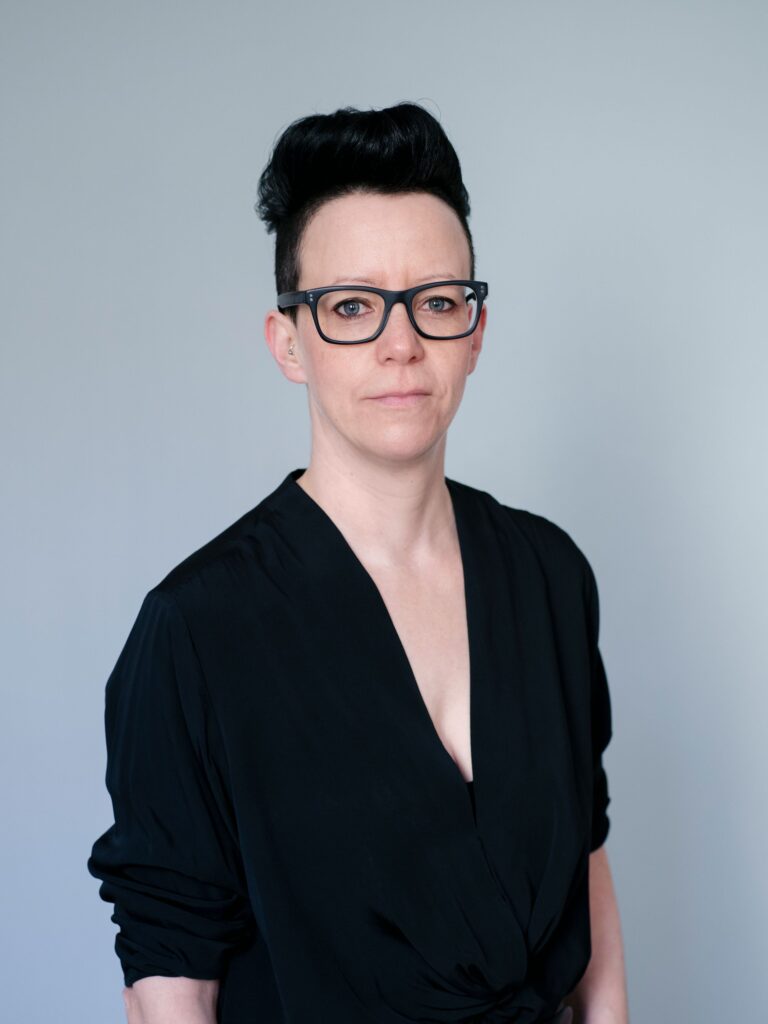 Berlin, Germany
Website
For the past 18 years, Larissa Fassler has been creating works of art that document and interrogate the geo-spatial politics of city life. Through cartographic paintings, drawings, and architectural sculptures, she creates visualizations of the observable and intangible characteristics of a city and documents the complicated socioeconomic and cultural issues affecting urban space today. Drawing on the tradition of psychogeography, she maps urban landscapes using her own body. Employing her own subjective systems to survey public spaces by walking their length and breadth, she records her corporeal experiences and collects detailed observations onsite as well undertaking archival and online research.
Larissa Fassler has lived and worked in Berlin since 1999. Her work has been exhibited internationally, including solo exhibitions at the Currier Museum of Art in Manchester, New Hampshire; the Bröhan-Museum in Berlin; the Esker Foundation in Calgary; and The Canadian Cultural Centre in Paris. Recent group exhibitions include Centre de Création Contemporaine Olivier Debré (CCC OD) Tour, The National Gallery of Canada, and Palais Populaire in Berlin. Her work has been nominated for the Metropolitan Arts Centre International Contemporary Art Prize in Belfast in 2018 and the Berlin Art Prize in 2019. She is represented by Galerie Poggi in Paris.
Graham Foundation
Address
4 W Burton Pl, Chicago, IL 60610
Neighborhood
Gold Coast
Description
Founded in 1956, the Graham Foundation for Advanced Studies in the Fine Arts fosters the development and exchange of diverse and challenging ideas about architecture and its role in the arts, culture, and society. The Graham realizes this vision through making project-based grants to individuals and organizations and producing exhibitions, events, and publications.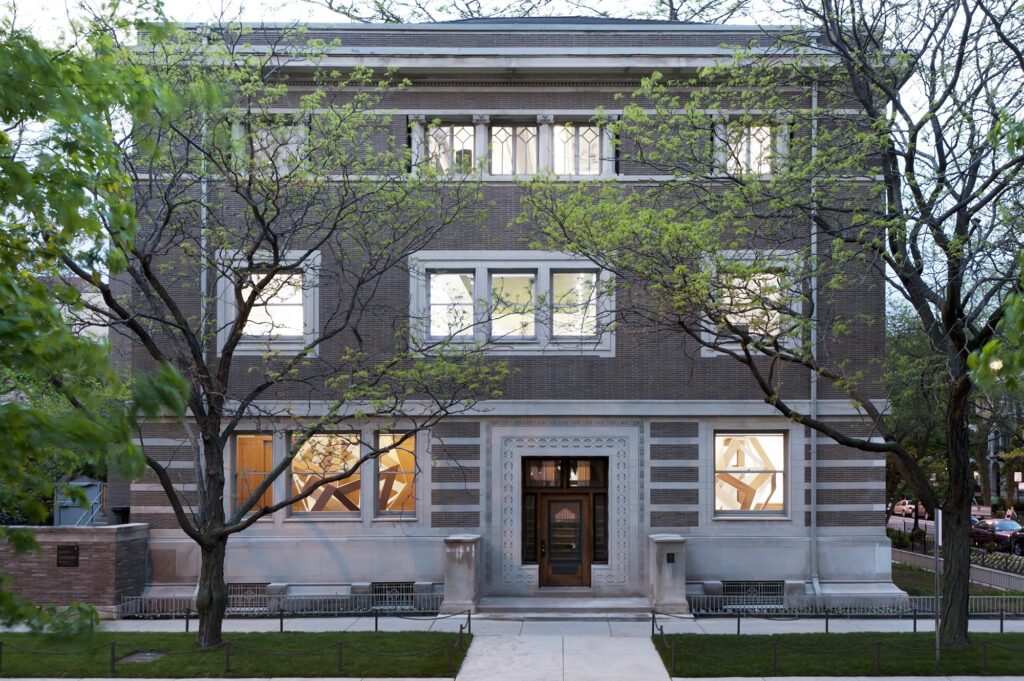 Project Overview
Manchester, NH, USA I–IV, 2019–20
Larissa Fassler's large-scale diagrammatic drawings focus on society's failure to assist people who are at the margins: the unhoused, people living below the poverty line, and, in this particular case, those also impacted by the opioid crisis. These works make the routes to poverty visible. They mirror hard images of a community back to itself. The facts are known—statistics for poverty, opioid use, dropouts, healthcare costs—but the drawings are a call to action to highlight them all in one place. In the case of Manchester, public space is completely dysfunctional due to the dominance of car culture, the scourge of parking lots, poverty, and an opioid crisis that leaves people who are struggling with housing, mental illness, and addiction to languish in parks and transit hubs. Societies suffer without well-designed and maintained public spaces. Well-functioning public space can form a sense of togetherness and foster ongoing relations, it can combat inequality and polarization, and it can encourage everyone to find ways to know and help one another. Fassler's work strives to make these issues visible, serving as an advocate for the urgent necessity of well-designed and inclusive public spaces.
Manchester, NH, USA I-IV was researched while Fassler was artist-in-residence at the Currier Museum of Art. Completed during the residency, the original large-scale drawing series was made with pen, pencil, and colored pencil crayons, and was executed on unmounted paper. The series is now part of the Currier's permanent collection. Here, facsimile prints—fiber/rag inkjet print on Alu-Dibond—are displayed at the scale of the original hand drawings.
Courtesy the artist and Galerie Poggi