interim studio (Nora Akawi and Eduardo Rega Calvo) with Jumanah Abbas; Salim al-Kadi, Khaled Malas, Alfred Tarazi, and Jana Traboulsi (Sigil Collective); Taesha Aurora; Jeankarlos Cruz; Muna Dajani; Nadine Fattaleh; Martina Duque Gonzalez; Haitham Haddad (Studio Mnjnk); Aamer Ibraheem; Mapping Memories of Resistance project (Birzeit University, London School of Economics, Al-Marsad Arab Center for Human Rights in the Golan); Emad Madah; Rami Nakhle; Daniel Ruiz; Frederick Rapp; and Holly Nicole Smithberger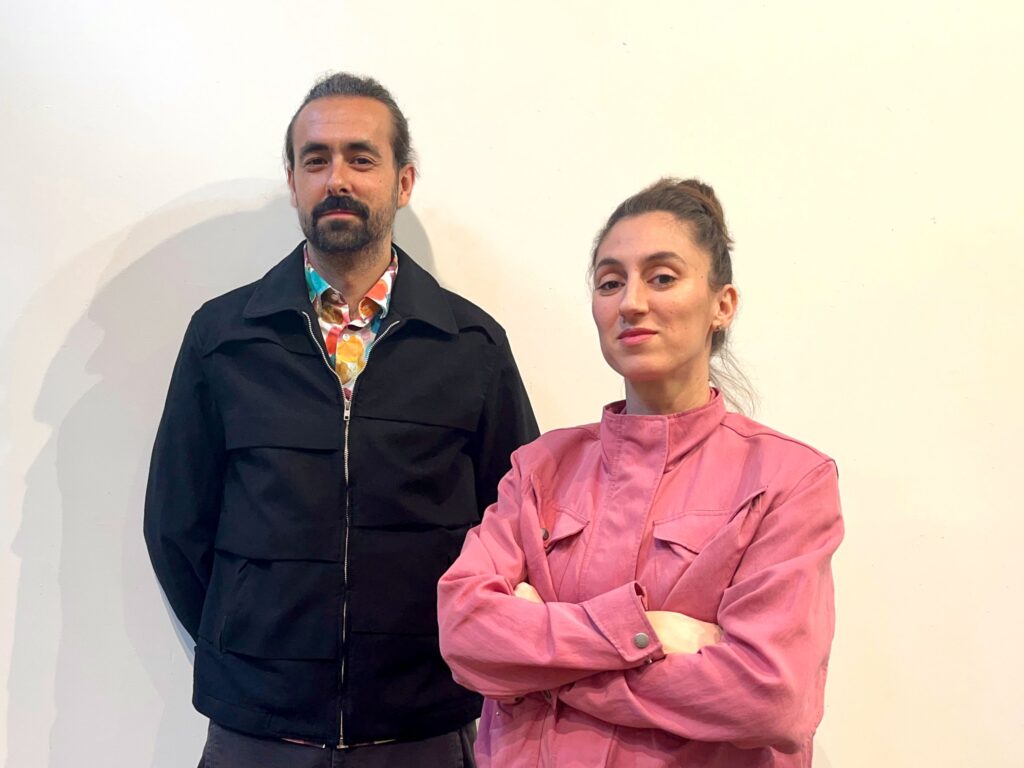 New York, United States
Interim is an interdisciplinary research and design studio that was founded to facilitate the co-curation, design, and production of Sarāb, a festival of experimental electronic music and performance from the Arabic speaking world. Working throughout New York, Palestine, and the Canary Islands, interim was co-founded by Nora Akawi and Eduardo Rega Calvo in 2019. Nora Aukawi is a Palestinian architect living in New York. She is an assistant professor of architecture at The Cooper Union for the Advancement of Science and Art, where her teaching and research focus on transcontinental South-South anti-colonial solidarity and on architecture's role in erasure and bordering in settler colonialism, drawing from border studies, critical geography, and archive theory. She has published, lectured, curated, and exhibited internationally, and serves on the editorial boards of several journals. Eduardo Rega Calvo is a licensed architect from the Canary Islands living in New York. He is a full-time Lecturer of Architecture at Penn's Weitzman School of Design, where he's taught since 2014. Through research, design, and pedagogy, his work explores architecture's capacity to translate, operate in, and contribute to social and environmental movements for justice. Calvo has likewise exhibited, curated, and published internationally.
Graham Foundation
Address
4 W Burton Pl, Chicago, IL 60610
Neighborhood
Gold Coast
Description
Founded in 1956, the Graham Foundation for Advanced Studies in the Fine Arts fosters the development and exchange of diverse and challenging ideas about architecture and its role in the arts, culture, and society. The Graham realizes this vision through making project-based grants to individuals and organizations and producing exhibitions, events, and publications.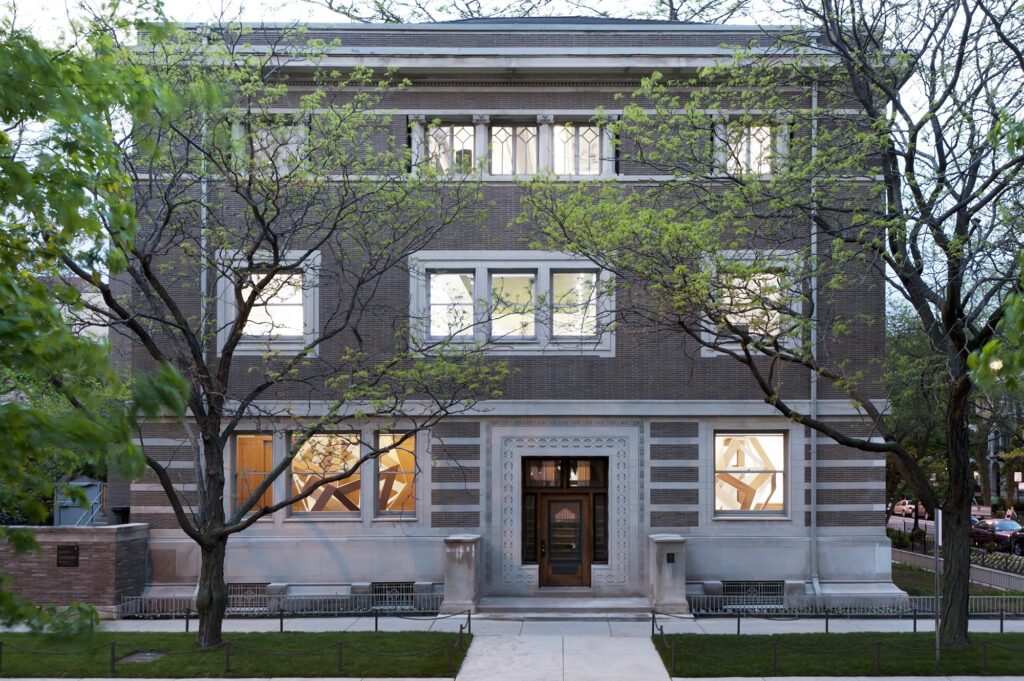 Project Overview
Antum Al-Ṣaūt; Wa Naḥnu Ṣadāh (You Are The Voice; We Are It's Echo)
The Syrian Jawlān (Golan) constitutes two geographic regions, the first mountainous and the second a plateau, occupied by Israel since June 1967. Following the forced displacement of the majority of the Jawlāni population, the Israeli military forces destroyed over 250 villages and farms, and illegal settlements were built upon their ruins. In the five remaining villages, families who are physically separated by a militarized ceasefire line have for decades maintained their connection to their homeland, Syria. Since March 2011, Jawlānis have expressed their support for kin mobilizing around the Syrian Revolution. Using their voices, magnified and echoed along the border, they chanted: "You are The Voice; We Are Its Echo," making audible the demands, dreams, and aspirations for freedom that defy enclosure (Ibraheem and Zakar, 2022).
Architects, designers, and researchers in this exhibition wish to echo Jawlāni land-based practices of anti-colonial resistance. The Jawlān is home to a transgenerational tradition of defending land and life, enacted through agricultural cooperatives, educational programs for youth, situated art practice and performance, organized marches and festivals. The exhibition invites visitors to develop an understanding of indigenous spatial practices of refusal—to open the discipline of architecture to references, imaginations, and tools rooted in the steadfast struggle of Jawlānis against Israeli settler-colonial rule.
The installation is imagined as a space of study made of three overlapping components: an immersive audio-visual installation transmits environments and conversations that narrate perspectives, past and present, of the movement for land protection; birdsong, an art installation explores the entanglements between birds and other bodies in the Syrian landscape; and a library of Mapping Memories of Resistance, an interface of maps, testimonies, documents, and curricula tells the story of resistance through the lens of social history. Together the works reveal the multi-temporality of resistance in the Jawlān and its reverberations across time.
This work was made possible thanks to support from Columbia University Graduate School of Architecture, Planning and Preservation (GSAPP) and The Irwin S. Chanin School of Architecture at The Cooper Union.