Gelitin: Democratic Sculpture 7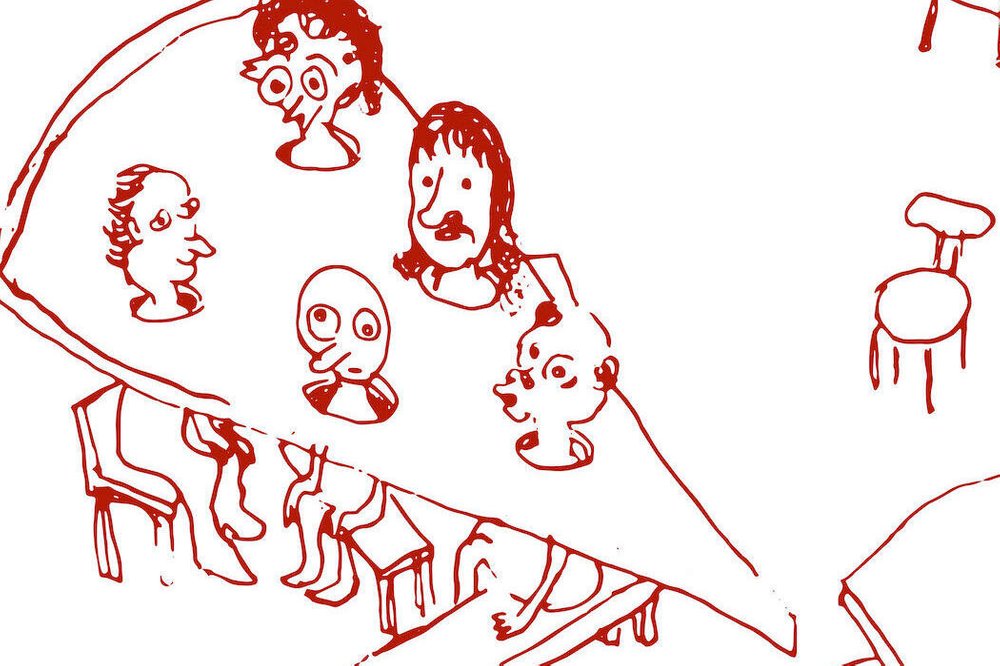 About the program
Known internationally for their ambitious public art projects and transgressive performances, Gelitin are indefatigable partisans of the ludic impulse in art, forever honoring Friedrich Schiller's claim that "man only plays when he is in the fullest sense of the word a human being, and he is only fully a human being when he plays." This exhibition features a monumental sculpture of a pizza that guests will be invited to activate by poking their heads through to make toppings. The work will make a brief public appearance at the Chicago Cultural Center on September 21 as part of the opening of the fifth Chicago Architecture Biennial.
Exhibition Opening: September 23, 2023, at 5:00 PM
This reception will celebrate the opening of Democratic Sculpture 7, an exhibition by the Viennese artist collective Gelitin.