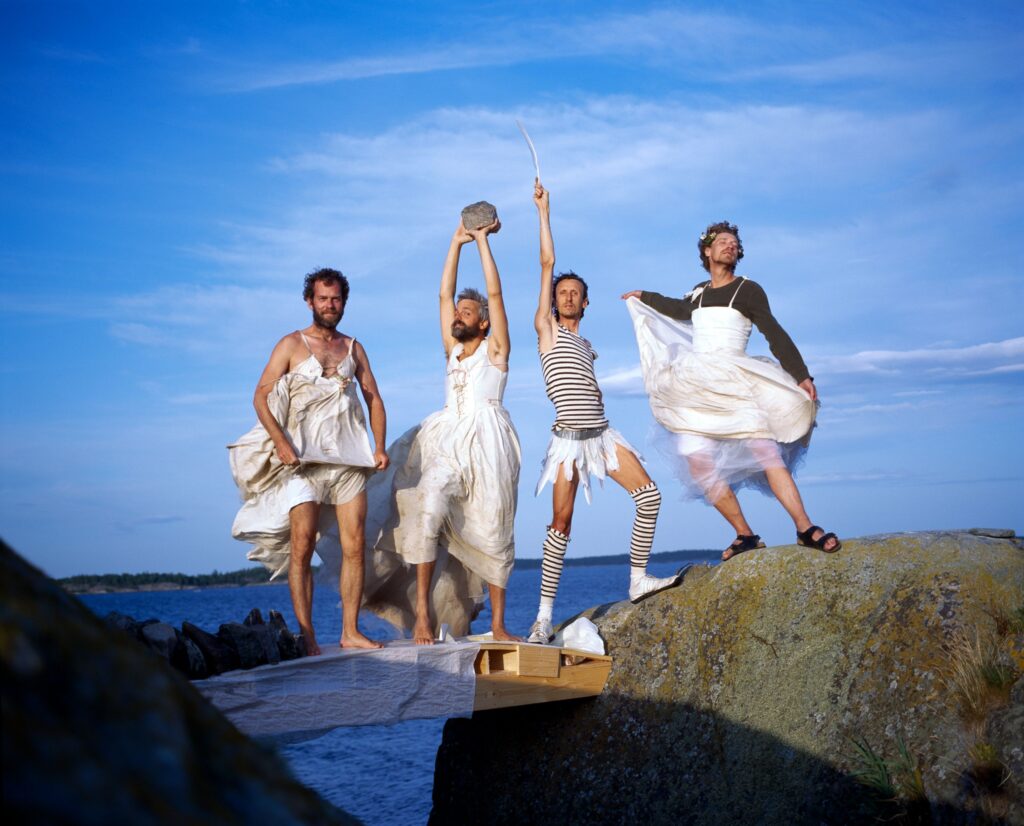 Vienna, Austria
Website
Gelitin creates situations where people interact with one another, humorously abandoning decorum, and shares relational art's interest in constructing a convivial public space. Their practice embraces childlike excess and employs elements such as heat and water, or changes in speed and scale, to produce physical effects that radically alter participants' perception. Although Gelitin often works on a large scale and the very shapes of the objects produced, it would be a mistake to primarily discuss their work using an architectural language and worldview. What they do may look like "building," but can be better described as "making" (a key distinction and even opposition). The entities that resemble architectural structures remain works of art, free from the pragmatic pressure of adding up or otherwise making sense as objects of everyday social use.
The Austrian collective Gelitin is composed of four artists (Wolfgang Gantner, Ali Janka, Florian Reither and Tobias Urban), who first met at summer camp in 1978. Since 1993, they have been working together and taking part in international exhibitions.
Neubauer Collegium for Culture and Society
Address
5701 S Woodlawn Ave, Chicago, IL 60637
Neighborhood
Hyde Park
Description
The Neubauer Collegium for Culture and Society is a collaborative research center at the University of Chicago that creates environments where new forms of thinking emerge and thrive.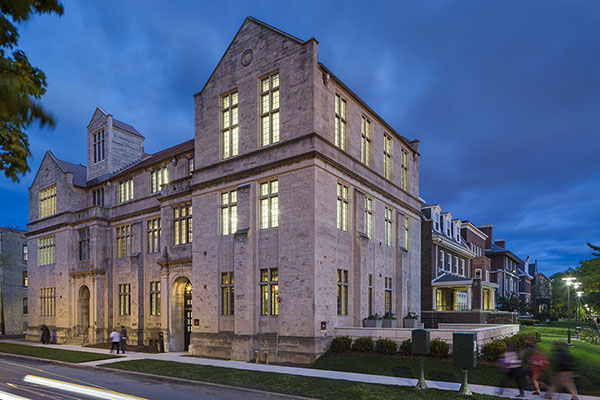 Project Overview
Democratic Sculpture 7
Founded in 1993 by Ali Janka, Florian Reither, Tobias Urban, and Wolfgang Gantner, Gelitin allegedly first met in 1978 "when they all attended a summer camp." They have been "playing and working together" ever since, entering their fourth decade of collaborative art making with the first ever exhibition of their work in Chicago. Known internationally for their ambitious public art projects and transgressive performances, Gelitin are indefatigable partisans of the ludic impulse in art, forever honoring Friedrich Schiller's timeless claim that "man only plays when he is in the fullest sense of the word a human being, and he is only fully a human being when he plays."
Gelitin's contribution to This is a Rehearsal, developed in close collaboration with the Neubauer Collegium for Culture and Society at the University of Chicago, is a major new interactive installation titled Democratic Sculpture 7 in an ongoing series of works that solicit activation through sharing. Democratic Sculpture 7 was conceived during their exhibition at the artist-run gallery O'Flaherty's in New York in the spring of 2023. The sculpture, made primarily using second-hand items of clothing, does indeed look like a quintessential New York slice of pizza– thinner than Chicago's deep dish variant on the classic Neapolitan staple that, for some years now, has featured on UNESCO's ever-expanding list of "intangible cultural heritage." Five holes in the sculpture allow the viewer to poke their head through the pizza's colorful toppings, thereby turning the static object into a conversation piece. The sculpture is proverbial food for all manner of thought, from the aesthetic of the pie chart to the politics of food, such as the "food deserts" in some of Chicago's poorer neighborhoods. Democratic Sculpture 7 will be traversing the city as part of the opening festivities of This is a Rehearsal.
Written by Dieter Roelstraete