Chicago Sukkah Design Festival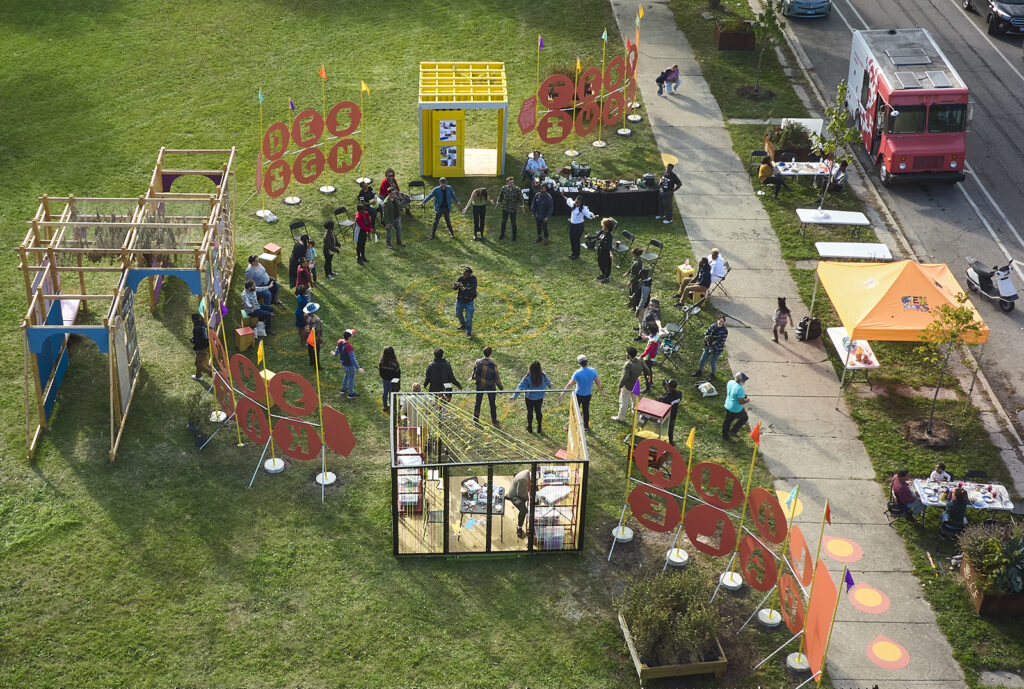 About the program
During the Festival days, from October 1–15, the landscape of unique sukkah structures is activated with cross-cultural public programming, bringing together intersectional pairings of neighborhood groups. After the Festival, each sukkah is relocated and permanently re-installed at the facilities of the community organizations that co-designed them, as vibrant new program spaces; for example, as a garden pergola, rooftop playscape, meditation pavilion, community memorial, and tool library.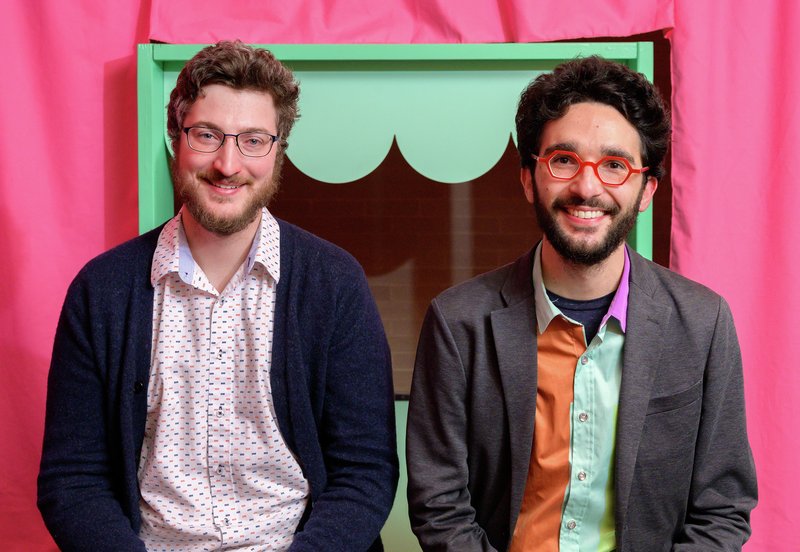 Could Be Design
Chicago, United States
Website
Could Be Design creates playful spaces that build solidarity among multiple communities. Directed by Joseph Altshuler and Zack Morrison, the Chicago- and Urbana-based design practice imagines the built environment as an animate being with agency of its own. From exuberant interiors to interactive public spaces, the practice positions architecture as an active character in the world, enacting a built environment full of vibrant color, shapely form, and intimate encounters. Could Be Design is a contributor to the 2023 cycle of Exhibit Columbus and one of the six winners of the 2023 Architectural League Prize for Young Architects + Designers, awarded by The Architectural League of New York. Could Be Design's work has been exhibited at Miami Art Week, the Milwaukee Art Museum, the Elmhurst Art Museum, and the Detroit Month of Design. Could Be Design also serves as the Artistic Director of the Chicago Sukkah Design Festival, a public art & architecture exhibition that includes multiple pavilion installations that celebrate cultural heritage, designed and built in partnership with community organizations in the North Lawndale neighborhood.