Chicago Sukkah Design Festival: Opening Celebration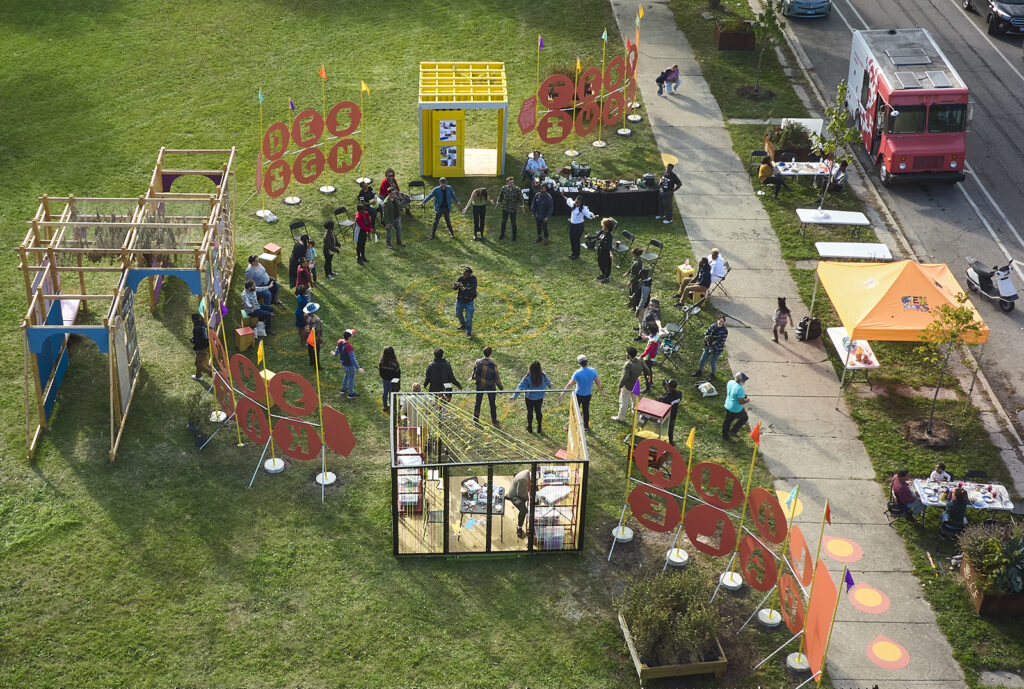 About the program
Join us for the Opening Celebration of the second annual Chicago Sukkah Design Festival! Visitors will experience the six unique sukkahs for the first time and learn more about the Jewish harvest holiday of Sukkot. Over the course of the afternoon, visitors will enjoy food, art-making activities, communal rituals, participatory performances, and more. Family friendly!
1:00–4:00pm: Artist Rachel Ellison of Bat Sarah Press will lead a make-your-own local lulav workshop; learn about the cultural rituals surrounding these unique harvest bouquets, and take one home with you!

1:30–2:00pm: Pastah J of Lawndale Christian Community Church and Rabbi Lizzi of Mishkan Chicago will lead a participatory, interfaith song session.

2:00–3:00pm: Norman Teague Design Studios will offer a flag-making workshop inspired by African and African-American quilting practices.

3:00–4:00pm: Ytasha Womack, a critically acclaimed author, filmmaker, dancer, and champion of the imagination, will lead a communal Afrofuturist dance experience.
At 3:00pm, the Chicago Sukkah Design Festival will join forces with the Terrain Biennial block party, also located at James Stone Freedom Square, for additional festivities!
No RSVP Required.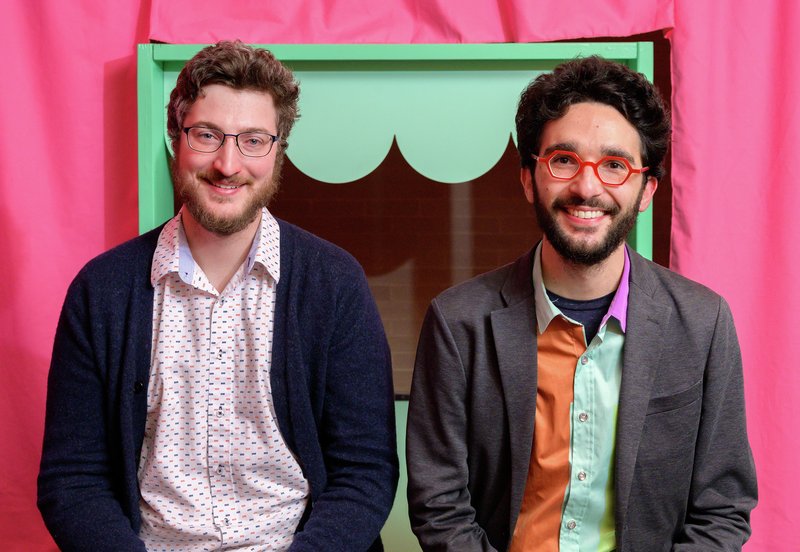 Could Be Design
Chicago, United States
Website
Could Be Design creates playful spaces that build solidarity among multiple communities. Directed by Joseph Altshuler and Zack Morrison, the Chicago- and Urbana-based design practice imagines the built environment as an animate being with agency of its own. From exuberant interiors to interactive public spaces, the practice positions architecture as an active character in the world, enacting a built environment full of vibrant color, shapely form, and intimate encounters. Could Be Design is a contributor to the 2023 cycle of Exhibit Columbus and one of the six winners of the 2023 Architectural League Prize for Young Architects + Designers, awarded by The Architectural League of New York. Could Be Design's work has been exhibited at Miami Art Week, the Milwaukee Art Museum, the Elmhurst Art Museum, and the Detroit Month of Design. Could Be Design also serves as the Artistic Director of the Chicago Sukkah Design Festival, a public art & architecture exhibition that includes multiple pavilion installations that celebrate cultural heritage, designed and built in partnership with community organizations in the North Lawndale neighborhood.