Be Generous Rather than Generic: Book Launch with ChartierDalix
About the program
ChartierDalix can look back on a successful first 12 years of design practice. They have garnered attention at numerous international competitions and collected several honors, including the European Young Architects "40 under 40" Award. This two-volume set presents the studio's entire body of work, with emphasis on designs they have realized in Paris and the surrounding area such as the transformation of the former Lourcine barracks into the new Université de Droit-Paris I, as well as several schemes for private and social housing.
This talk coincides with the opening of an accompanying exhibition by ChartierDalix at the Chicago Architecture Center that is part of the 2023 Chicago Architecture Biennial.
Built Work/Archives will be available for purchase in the CAC Design Store.
Lecturers
Pascale Dalix and Frédéric Chartier, Principals and Co-Founders, ChartierDalix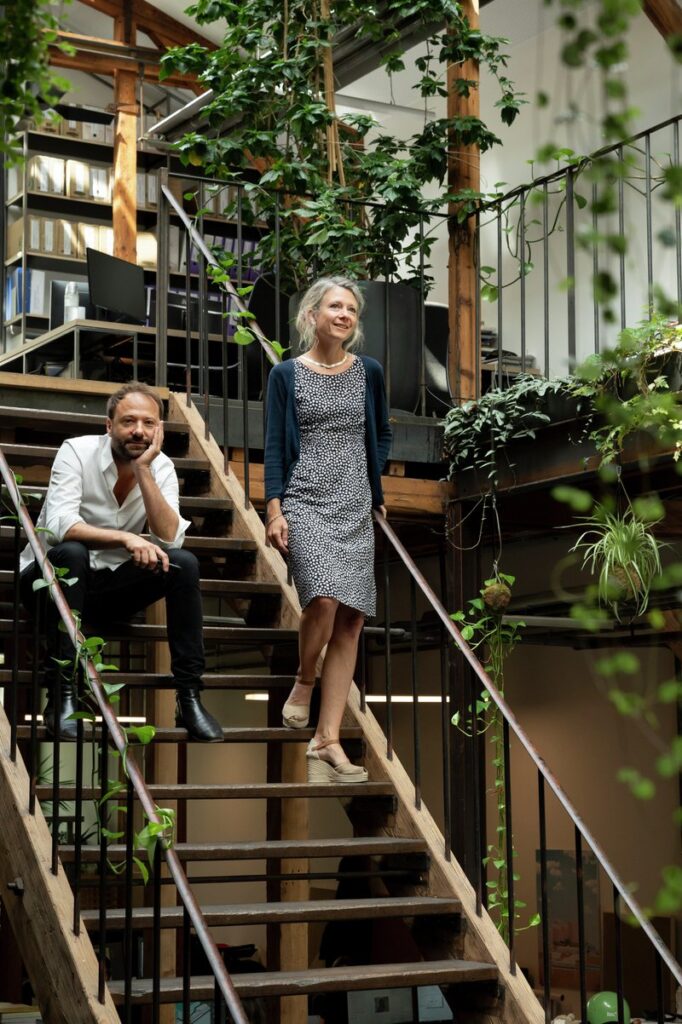 ChartierDalix
Paris, France
Website
ChartierDalix is a French architectural office whose objective is to offer generous spaces, quality of life, and pleasurable places in which to be. For several years, the office has been working on the integration of life and biodiversity in architecture, wherein architecture is apprehended as a built system combining life, poetry, and the commons. Since its creation, ChartierDalix has completed over twenty-five buildings. The office has grown steadily since its creation in 2008 by Pascale Dalix and Frédéric Chartier, and now hosts 86 collaborators and has ten current projects in process.The office has received numerous French and international awards, including the Moniteur Première Œuvre Award in 2009 and the European Young Architects Award "40 under 40″ in 2012. In 2022, the new headquarters of the Assistance Publique-Hôpitaux in Paris awarded ChartierDalix the Équerre d'argent Award in the "Lieux d'activité" category. The office was nominated for the Mies van der Rohe Award in 2015 and received the "Le Soufaché" prize in 2017, awarded by the French Académie d'architecture for the whole of its work.In 2019, Frédéric Chartier and Pascale Dalix were appointed Chevaliers des Arts et des Lettres by the French Ministry of Culture. They are frequently invited as teachers, lecturers or jury members in several schools of architecture, in France and abroad.