3831 Activation lIl: The Haus: An Introspective of House Music, Bauhaus Architecture + Queer Aesthetics at 3831, moderated by SSCAC Exhibitions Manager and Curator Lola Ayisha Ogbara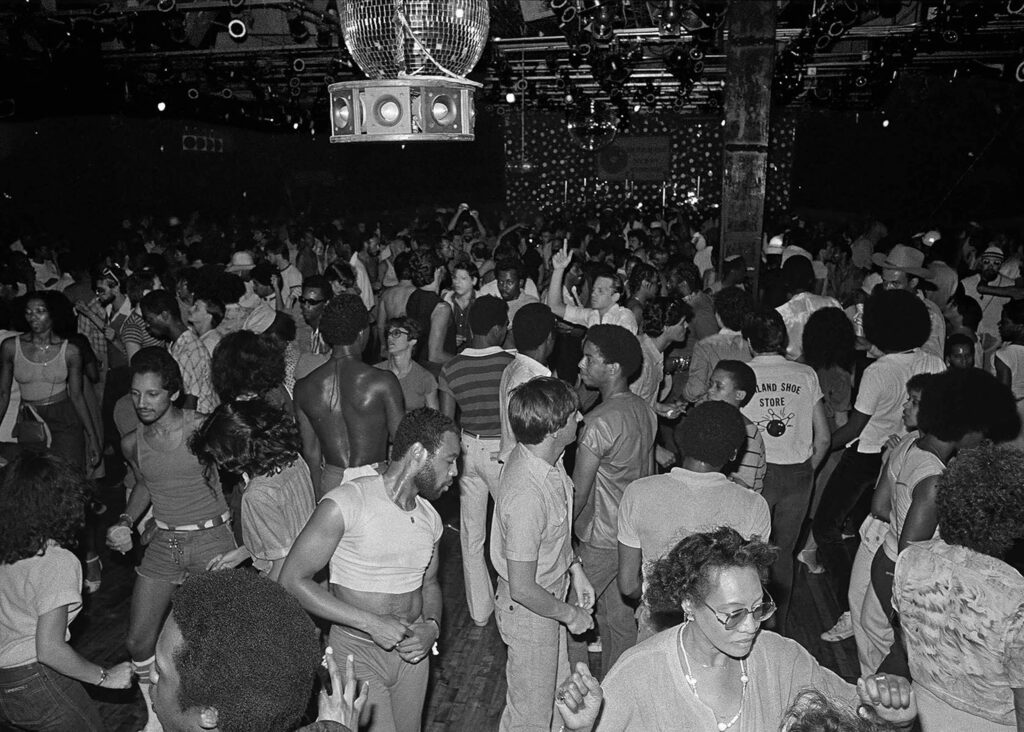 About the program
South Side Community Art Center will host an informative and reflective panel, discussing both the iconographic and cultural reference to House as a 'revolutionary Black Space'. The panel
will explore central themes such as "The House" as a revolutionary Black space; Architecture (Bauhaus), House Music, Queer Culture, and SSCAC (3831).
Frederick Dunson
Founder, President & Executive Director of the Frankie Knuckles Foundation, formed to honor famed Grammy Award winner Frankie Knuckles, Frederick's best friend and business partner to continue Frankie's legacy through charitable endeavors.
Founded in December 2014, the Frankie Knuckles Foundation – NFP is a not for profit educational, and cultural organization dedicated to the advancement of Frankie Knuckles' mission as the global ambassador of House music through media, conservation and public events continuing and
supporting the causes he advocated. The FKF is a recognized 501c3 and focused on these initiatives: music in schools, LGBTQ youth homelessness, AIDS research / prevention & diabetes
research / education.
Skyla Hearn
Skyla S. Hearn is the inaugural Manager of Archives, leading the new Cook County Historic Archives and Records Office to establish an Archives Center to preserve, promote and provide
access to primary source materials that aid in highlighting the significance of the contributions, relationships, and tireless work of the residents who represent the municipalities of Cook
County.
Previously she established the Archives Center and Drs. Charles V. and Dona C. Hamilton Institute for Research and Civic Involvement at the DuSable Museum of African American
History. Skyla has over a decade of archival management, instruction and leadership experience as an archivist, special collections librarian and adjunct assistant professor. She is
also Co-Founder of The Blackivists Collective, serves on the Board of Shorefront Legacy Center and advisor for the National Public Housing Museum Oral History Corps.
Skyla is a recent graduate of the Civic Leadership Academy, Center for Effective Government at the University of Chicago; holds an MS in Library and Information Science, Certificate in Special Collections from the University of Illinois at Urbana-Champaign; and a BA in Communications and Media Arts, specialization in Photography and Black American Studies.
Dr. Meida McNeal
Meida Teresa McNeal is an Independent Artist, Educator, Administrator, and Scholar whose work lay at the intersection of performance studies, dance and critical ethnography. She
received her PhD in Performance Studies from Northwestern University and her MFA in Choreography & Dance History from Ohio State University. Meida is the Director of Honey Pot
Performance, an Afro-feminist collective dedicated to critical performance & public humanities. Over the past two decades, Meida has produced numerous creative projects as both a solo
artist and with Honey Pot Performance, with works performed in Illinois, Rhode Island, Ohio, California, and Trinidad. Current works in development include ways of knowing (2019), a
performance and media project exploring systems of knowledge production and The Chicago Black Social Culture Map, an online map & live program series exploring Chicago's Black social
lineage from the Great Migration to the present. Meida has taught courses in dance, critical performance ethnography, and black diasporic cultural production at Northwestern University,
Brown University, Governors State, and Columbia College Chicago. Meida also works with the Chicago Park District as Arts & Culture Manager supporting community arts partnerships, youth arts, cultural stewardship, and civic engagement initiatives across the city's parks and cultural centers.
Duane Powell
Duane Powell is a Chicago-based DJ, Music promoter, and music historian. As a promoter, he launched the SOUNDROTATION brand in 1999, further cultivating the underground soul scene in Chicago giving many of those acts their performance debuts in the market. Through this he became a fixture on the global soul scene and began speaking about his knowledge of the business on panels and workshops including The International Soul Summit (ATL), Urban Organic (Detroit), I Got Soul Conference (Dallas), Chicago Artist Resource and the Chicago
Cultural Center. As a DJ, he had a popular internet radio program on Swank Society. He has spun at and has residencies at many of the most popular venues around the city including the
House Of Blues, Virgin Hotel, The Promontory and Reggie's Music Club. In addition, he has opened for many heavyweights in soul music including opening for Frankie Beverly & Maze at
The Taste Of Chicago and has shared the bill with many legendary DJ's and Grammy-winning producers in the dance music world including Joe Claussell, DJ Spinna, Steve "Silk" Hurley,
Maurice Joshua, Josh Milan, Timmy Regisford, Ron Trent and more.
He also served as the Soulful Sundays editor for the reputable hip-hop blog kevinnottingham.com. According to his following, his SOUNDROTATION compilations create sonic satisfaction, that impinge on their emotions and lend freedom to their souls
Antonio Robles Levine 
Antonio Robles Levine (@Blesstonio) is a Chicago-based DJ, classically trained musician, event/music producer, and dancer. Antonio is fascinated with club culture and has spent years studying and curating events in Chicago and Santa Barbara. His multicultural background lends him an attuned, eclectic ear ready to sonically compel audiences and create electric and magnetic dance floor experiences. As a club dancer committed to fostering an inclusive, dance-focused environment, Antonio believes in the legacies of clubs and dance floors as brave spaces for "queerness, blackness, transgression, community, inclusivity, freedom, liberation, inspiration, and radical joy" (Honey Dijon), where dancers and DJs are equal, active participants in protecting these sacred spaces of movement. Antonio was the co-founder and resident DJ of Fortune, a party series that centered dance as liberation and holds a safe space for the TQLGB+, Femme, Non Binary, BIPOC, and disabled communities. BLESSTONIO was nominated in the Chicago Reader's 2022 "Best of List" for Best House Music DJ. Fortune won 2nd place in The Chicago Reader's Best Dance Party category.
BLESSTONIO currently holds DJ residencies at Blind Barber, The Charleston, and AAJA Radio in London.  He has played shows at smartbar, Metro, Lincoln Hall, My House Music Festival, Wicker Park Fest, The Salt Shed, The Chicago Cultural Center, The California Clipper, EXPO CHICAGO, Virgin Hotels Rooftop, House Calls, Easy Does It, The Whistler, Dorothy Downstairs, Berlin Nightclub, and The Promontory. He was an honorary guest DJ at the Frankie Knuckles Tribute two years in a row (Sept 2022 & Sept 2023) in partnership with The Chicago House Music Festival, DCASE, Rebuild Foundation, and The Frankie Knuckles Foundation. He recently sat on The Museum of Contemporary Art panel in discussion with house music pioneer and The Warehouse founder, Robert Williams. He has opened up for The Blessed Madonna, Ron Trent, and Ron Carrol.
Boogie McClarin
Trail-blazing performer, educator, philosopher, builder and guide, Boogie McClarin explores movement and music for liberation, transformation and celebration. Prolific, award-winning, and ubiquitous, Boogie McClarin has been an integral force in Chicago's arts and culture for two decades, performing for a broad array of artists including: Chicago Dance Crash, Chicago Shakespeare Theater, Chip E, Darryl Pandy, Hieroglyphic Being, Ni'ja Whitson, Orisha Dance Chicago, Kirby Reed, Ron Trent, Lisa Johnson Willingham, Trio Mokili (featuring Makaya McCraven and Junious Paul) and Oveous. She has appearances in videos by Kafele Bandele, Mr Greenweedz, and most notably in the Terry Hunter remix of the House music anthem, "In The Beginning There Was Jack" by Chuck Roberts ft Monique Bingham. A pioneer in dance education, Boogie McClarin began to cultivate her unique curricula and pedagogy while teaching "Hip-Hop/Funk/House" in 1999 at The Old Town School of Folk Music (eventually becoming "Chicago House" and "Urban Social Dance" in 2007).
Boogie McClarin continues to lovingly share her approach to dance in Chicago, nationally and internationally. She has produced shows, workshops, lectures and writing for classrooms, universities, theaters and public spaces including: Kuumba Lynx, Indiana University, Roosevelt University, Columbia College Chicago, Alyo Children's Theater, Chicago Fringe Festival, Dance Africa Chicago, Conference for Hip-Hop and Social Change, Liz Lerman Dance Exchange, The School of the Art Institute Chicago, Young Chicago Authors, Brown University, University of California-Riverside and Sibelius University. Her work has been included in the books Do You Remember House? Chicago's Queer of Color Undergrounds, The Oxford Handbook of Hip-Hop Dance Studies, Performing Cultures of Equality, Visible Borders, Invisible Economies Living Death in Latinx Narratives, The End of Chiraq:A Literary Mixtape, and the journal Blue Ink. Jamillah Woods honored Boogie McClarin's contribution in "Betty for Boogie" on her album Legacy, Legacy.
Recent projects include work with Free Street Theater ("50 in 50" and "Still/Here"), Forward Momentum, and the Chicago House Music Festival.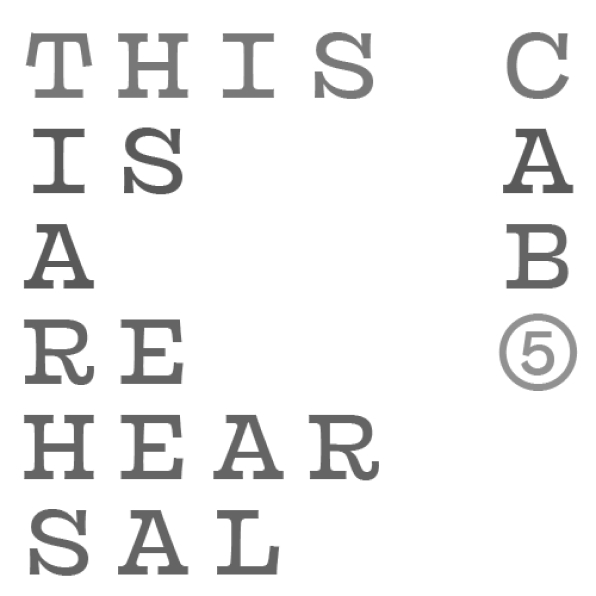 South Side Community Art Center
Chicago, United States
Website