Chicago Tool Library
Venue Links
Chicago Tool Library Information
Address
4015 W Carroll Ave, Chicago, IL 60624
Description
Our mission:
to provide equitable access to tools, equipment, and information to allow all Chicagoans to learn, share, and create.
The Chicago Tool Library opened in fall of 2019. Located in the West Garfield Park neighborhood of Chicago, our non-profit lending library houses thousands of items that range from basic hand tools and table saws to ice cream makers and camping equipment.
We are a forward-thinking organization hoping to help our city reshape its relationship to ownership, consumption, and creativity.
The Chicago Tool Library is a close partner of Could Be Design, and their CAB 5 project, It's a Beautiful Day in the Neighborhood Toolshed, was relocated there after the close of the Chicago Sukkah Design Festival.
Hours
Wed-Thu: 4-8pm
Sat: 10am-4pm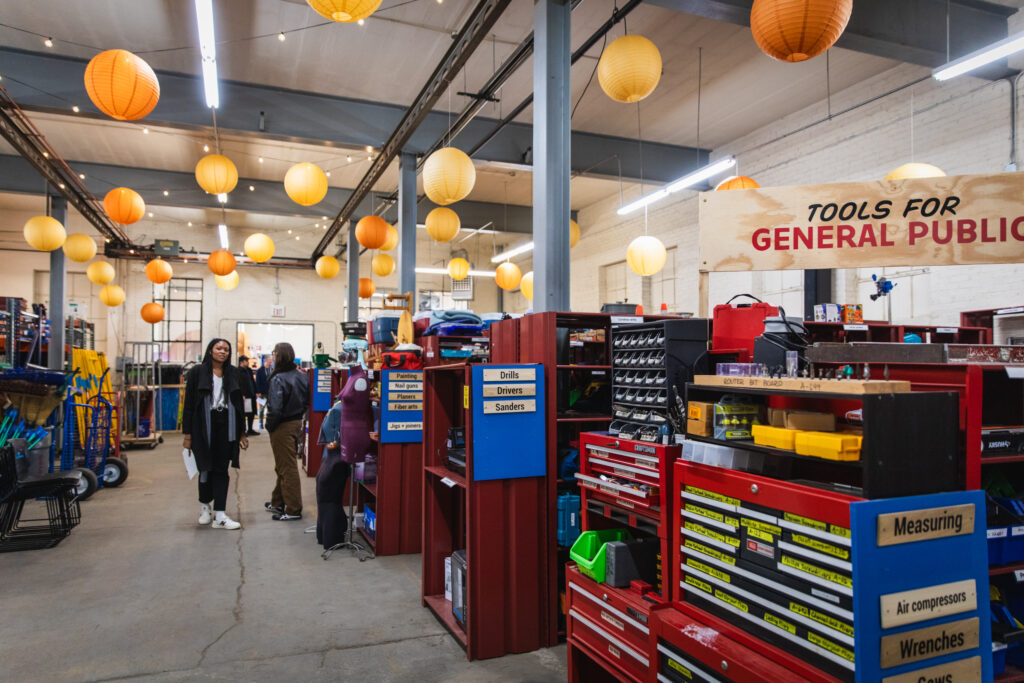 Participants at this venue