UNMONUMENT CHICAGO: AFTER WORK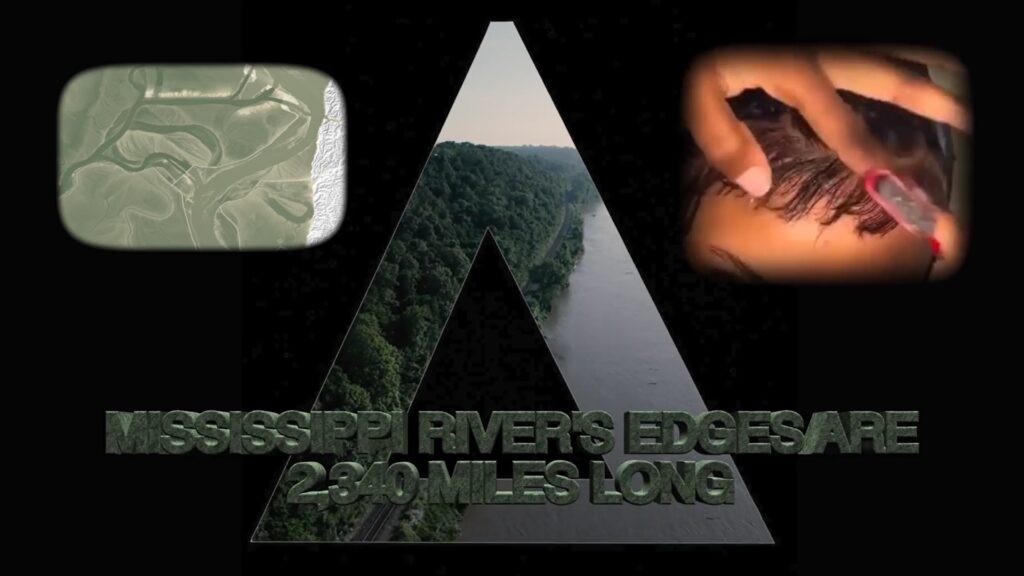 About the program
In association with the Chicago Architecture Biennial and hosted by Blanc Gallery, the Black Reconstruction Collective (BRC) presents UNMONUMENT CHICAGO: AFTER WORK, the first of 10 research-driven installments that will travel to sites throughout Black America. An industrial lift customized by olalekan jeyifous hosts audio, visual, and text components to support the gathering of a film screening. UNMONUMENT CHICAGO: AFTER WORK includes the premier of the film 2,340 Miles from 1880 by Zion Estrada in collaboration with V. Mitch McEwen with archival research by Cammy McEwen. Inspired by close readings of archival material on plantation worker strikes preceding the Great Migration, 2,340 Miles from 1880 stages an abstract meditation on Black work stoppage as a recursive and aesthetic practice, through found video, archival papers, photography, and original soundtrack.
A visual and sonic meditation on Black strikes and the Mississippi River as a flow of Black rebellion, this piece of cinema-as-archive-as-monument layers words and objects to speculate events that moved between Louisiana and Chicago. With found footage and original digital drawings and archival papers from the Amistad Research Center, the 12 minute video follows the flow of archives from rebellions on the plantation to ephemera at the South Side Chicago Arts Center, from ecosystemic destruction to a sense of the Great Migration as a fantasy space and a film waiting to be lived. 2,340 Miles from 1880 charts along the 2,340 miles of the Mississippi River a montage of Black life on the move and in the chorus of the multitude, where the stillness of watching a film and halting work on a petrochemical plant or a plantation tracks closely to lighting it all on fire. Weighted by Delta binaural frequencies, found sounds and field recordings, the film's sonic layering forms an extension of deep listening as rebellion practice.
UNMONUMENT CHICAGO: AFTER WORK marks the first time that the BRC's creative collaborative practice has extended beyond the ten founding members and awarded fellows. BRC presents this UnMonument to the Great Migration and from the Great Migration for the Chicago Architecture Biennial 5: "This is a Rehearsal." Blanc Gallery will host UNMONUMENT CHICAGO: AFTER WORK alongside AT FIRST GLANCE (Oct 14 – November 25 2023), the third installment of Patric McCoy's poetic collection of Black male vernacular photography, curated by Viktor L. Ewing-Givens.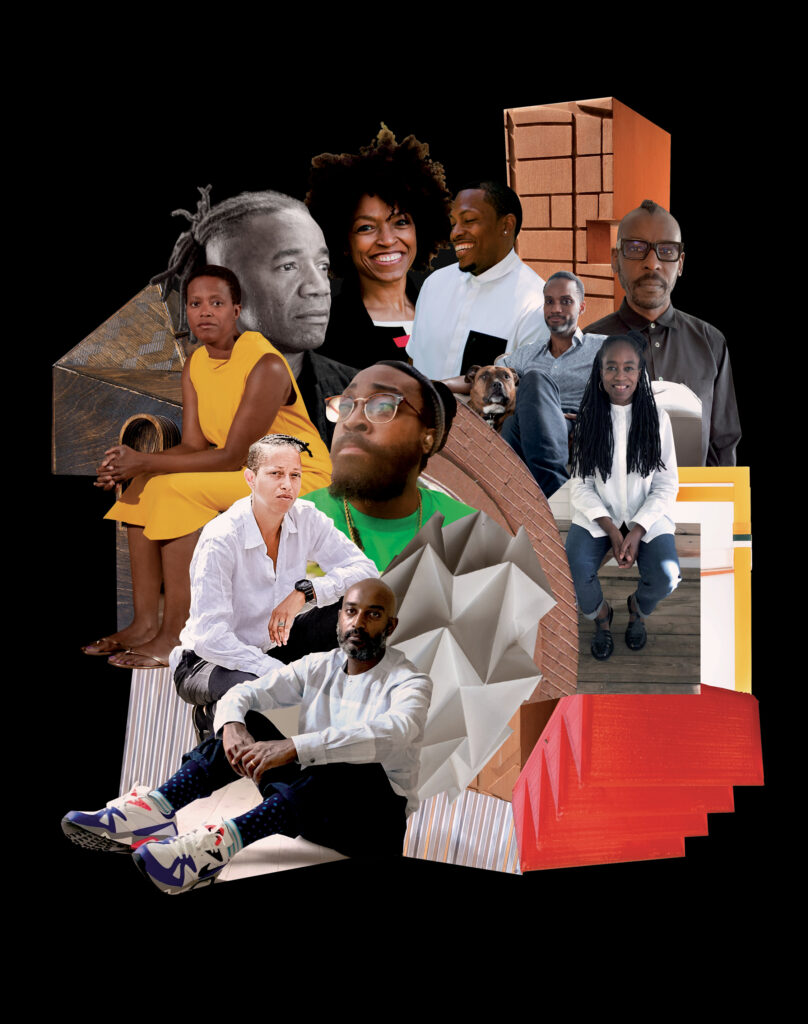 Black Reconstruction Collective
United States
Website
The Black Reconstruction Collective (BRC), established in 2020, provides funding, design, and intellectual support to the ongoing and incomplete project of emancipation for the African Diaspora. The BRC is committed to multi-scalar and multi-disciplinary work dedicated to dismantling systemic white supremacy and hegemonic whiteness within art, design, and academia. Founded by a group of Black architects, artists, designers, and scholars, the BRC aims to amplify knowledge production and spatial practices by individuals and organizations that further the reconstruction project. The BRC engages the public through an annual process of reviewing proposals and providing critical and financial support to projects that have been selected by the committee. This work will manifest in built commissions, research funding, exhibitions, events, and publications, that will collectively imagine transformations to the built environment in the Black Radical Tradition.