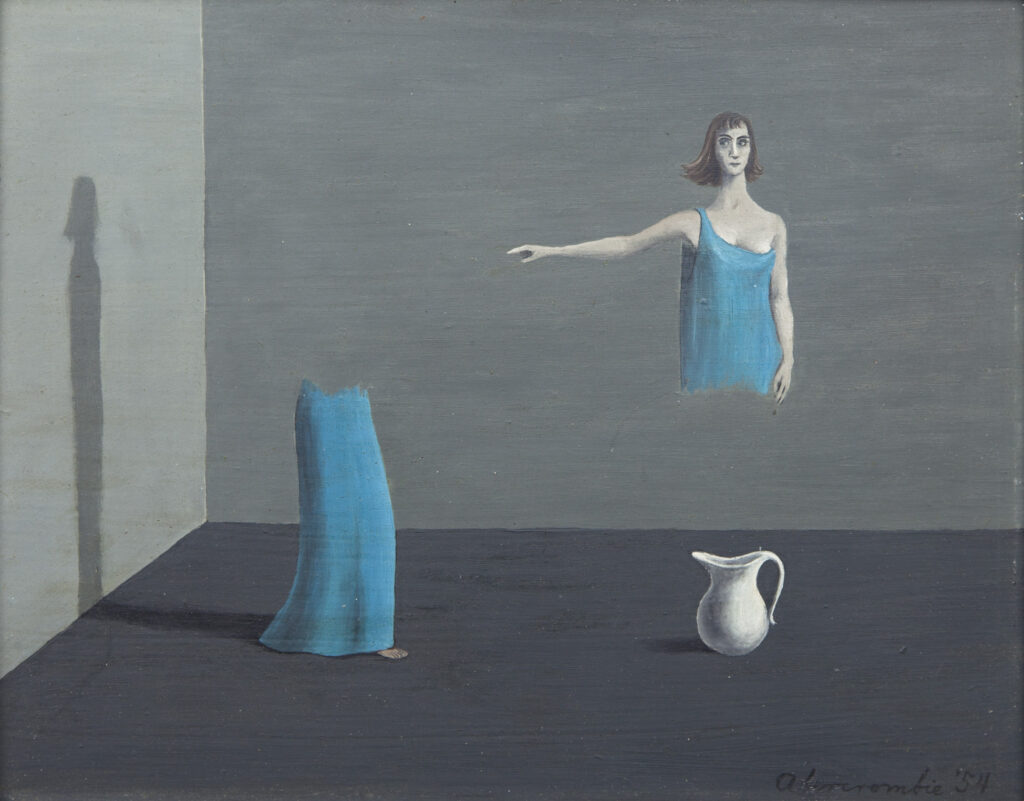 About the program
Life Cycles includes artworks from DePaul Art Museum's permanent collection in conversation with contemporary Chicago artists not yet represented in the museum's collection. This exhibition focuses on the processes and materials that structure and subtend life while also examining the life of art objects. In so doing, the time of life no longer has a linear structure, but comes into view as a marvelous tangle, where there is no beginning or end, where death is not the opposite of life, nor the truth or fulfillment of it.
Artists: Gertrude Abercrombie, Tim Anderson, Kathryn Andrews, Selva Aparicio, Iris Bernblum, Hugo Brehme, Andrea Carlson, Barbara Crane, Brendan Fernandes, Chris Flynn, Charles Gaines, Theaster Gates, Gran Pie Podrido (Alberto Ortega Trejo & Guillermo García Pérez), Laurie Hogin, Richard Hull, Michiko Itatani, Teresa Mucha James, Elnaz Javani, Jerome Kaplan, Jenny Kendler, Mayumi Lake, Gerson Leiber, Nathan Lerner, Laura Letinsky, Natalia Villanueva Linares, Maryan S. Maryan, Devin T. Mays, Susan Michod, Tracey Moffatt, Ayanah Moor, Abelardo Morell, Elsa Muñoz, Laurel Nakadate, William J. O'Brien, Sabina Ott, Chris Pappan, Ed Paschke, Dan Peterman, Marilyn Propp, Michael Rakowitz, Seymour Rosofsky, Hollis Sigler, Eleanor Spiess-Ferris, Bibiana Suárez, Julia Thecla, Alberto Ortega Trejo, Selina Trepp, Chris Vasell, Ava Mirage Wanbli, Karl Wirsum, Miwa Yanagi, Nate Young, and Claire Zeisler.​
Life Cycles is curated by Ionit Behar, Ph.D., Associate Curator, with contributions by David Maruzzella, Ph.D., Collection and Exhibition Manager, and DePaul University Students Spencer Bolding, Chiara Conner, Charlie Delgado, Zoe Hamilton, Ellie Naughton, Eli Schmitt, and Bernardo Soares and organized by DePaul Art Museum as part of the ongoing Learning Studio initiative.
Life Cycles is supported by the Terra Foundation for American Art and DePaul University's Vincentian Endowment Fund​.
DePaul Art Museum
Address
935 W Fullerton Ave, Chicago, IL 60614
Neighborhood
Lincoln Park
Description
DePaul Art Museum (DPAM) is a world-class museum located in the heart of Lincoln Park on DePaul University's campus. DPAM is open to the public and presents three to five temporary exhibitions per year. We have a permanent collection of more than 4,000 objects with strengths in international modern and contemporary art.
DPAM enriches the university's commitments to excellence, diversity and social concerns while highlighting those artists and communities generally marginalized from the art historical canon.