In Solidarity of Missing and Murdered Indigenous Women and Girls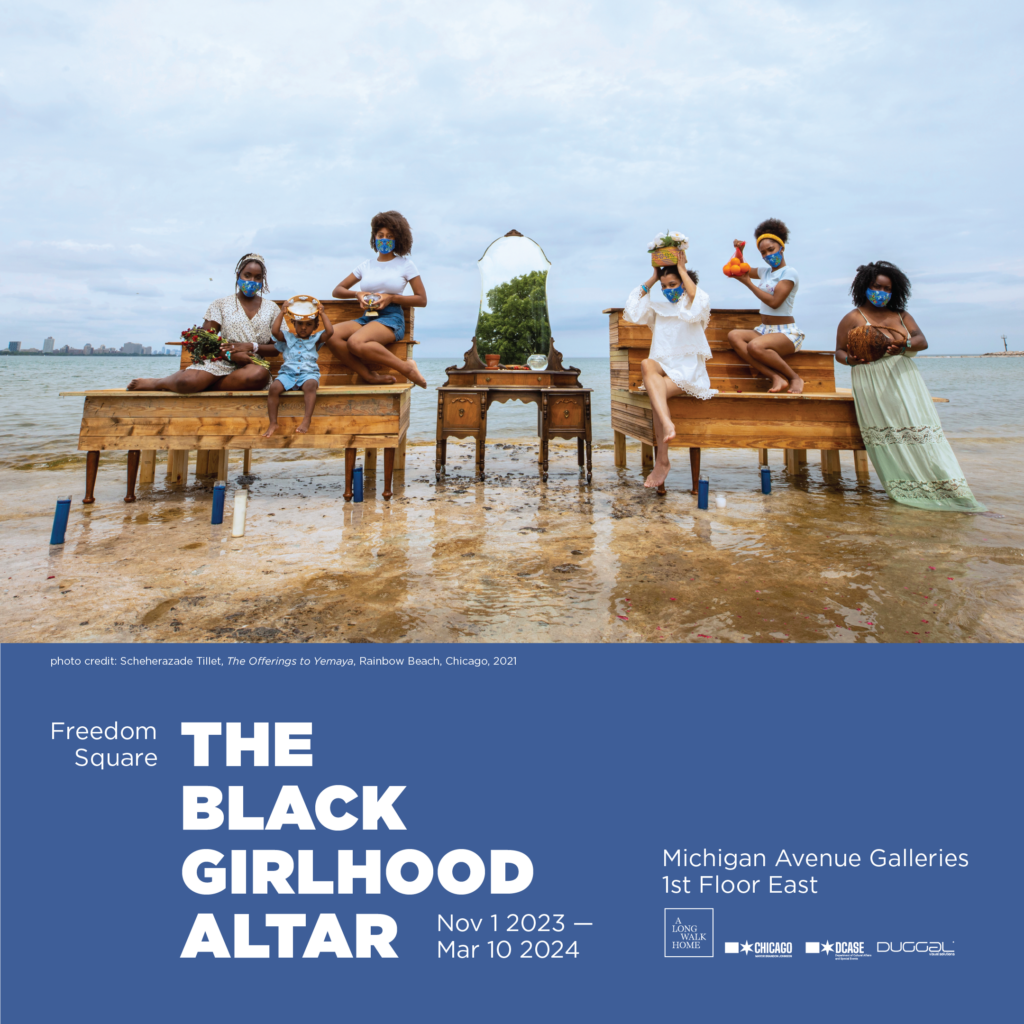 About the program
The Black Girlhood Altar
When Amber went missing, they named an alert after her. When Sharnecia went missing, they did nothing. It makes sense: the disappearance of Black girls has gone on for centuries.
– Angelina Cofer (age 15) and Anaya Frazier (age 16)
The exhibition Freedom Square: The Black Girlhood Altar is intended as a sacred site for missing and murdered Black girls and women. Assembled by A Long Walk Home's artists
Scheherazade Tillet and Robert Narciso and Black girls in Chicago, the altar is a mixed media, object-based installation initially created during the pandemic to transform public spaces from trauma sites to collective remembering and power.
The Black Girlhood Altar honors eight Black women and girls: Rekia Boyd, Latasha Harlins, Ma'Khia Bryant, "Hope," "Harmony," Marcie Gerald, Lyniah Bell, and Breonna Taylor, whose
deaths or disappearances have galvanized A Long Walk Home's Black girl leaders to be activists and artists. In many cases, injustice defines their afterlives while their stories remain
untold, their legacies honored by only a few.
Tillet and Narciso have expanded Black Girlhood Altar into three distinct gallery spaces – Ritual and Prayer, Rest and Recess: The Courtyard, and Call and Response – each
introduced by a distinctly colored lightbox.
The North Gallery has been transformed into Ritual and Prayer, a room featuring the altar and a reflective space for loved ones' families and visitors. The Middle Gallery, Rest and
Recess: The Courtyard, is inspired by Tillet's ongoing work on Black girl play and resistance and her work with A Long Walk Home to develop a permanent monument project at
North Lawndale's Douglass Park dedicated to Rekia Boyd. The South Gallery is Call and Response, a carefully curated space that features intergenerational photographs and
video-based works on spirituality, grief, and remembrance that are in direct conversation with The Black Girlhood Altar.
Freedom Square: The Black Girlhood Altar aims to bring awareness to the issue of missing and murdered women of color, promote community accountability, end gender-based violence,
and increase visibility. The exhibition at the Chicago Cultural Center creates a space for artists, families, and community activists to engage in a public conversation.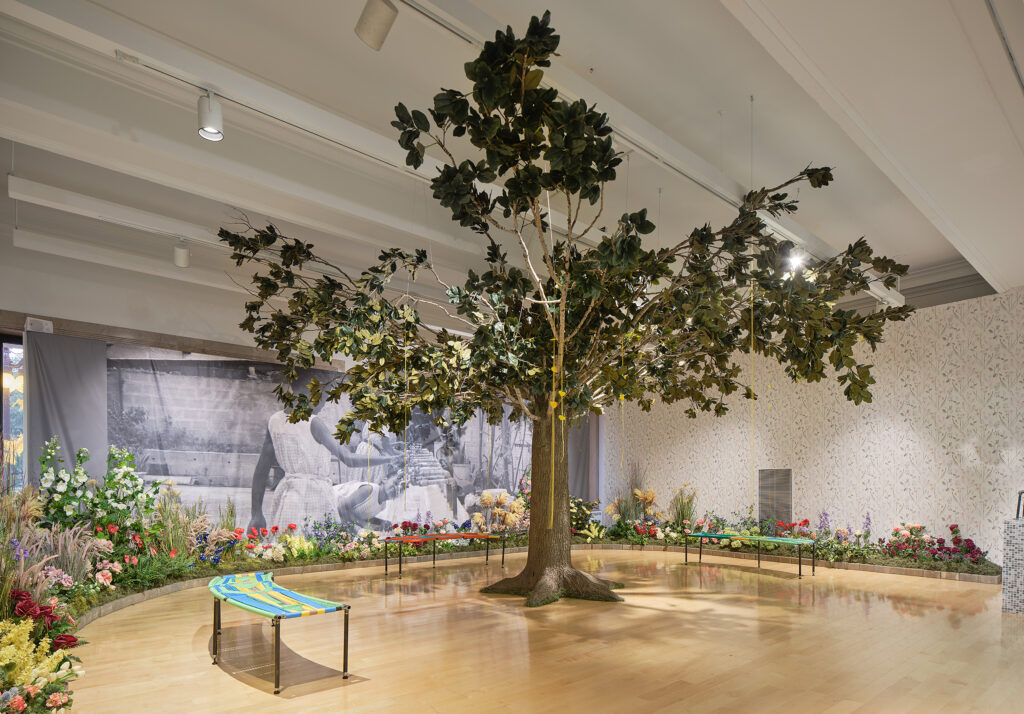 A Long Walk Home
Chicago, United States
Website
A Long Walk Home is a Chicago-based national non-profit that cultivates the next generation of leaders committed to gender equity and racial justice.
Founded in 2003 by sisters Salamishah and Scheherazade Tillet, A Long Walk Home works with artists, students, activists, therapists, and community organizations and cultural institutions to elevate marginalized voices, facilitate healing, and activate social change.
Twenty years before #MeToo, A Long Walk Home emerged as a leading organization in the United States using black feminist justice approaches to combat gender violence and racism. A Long Walk Home has been featured in the New York Times, the Washington Post, Teen Vogue, and on MSNBC.