Hector Guimard's Designs for Living: A Forum for New Research & Ideas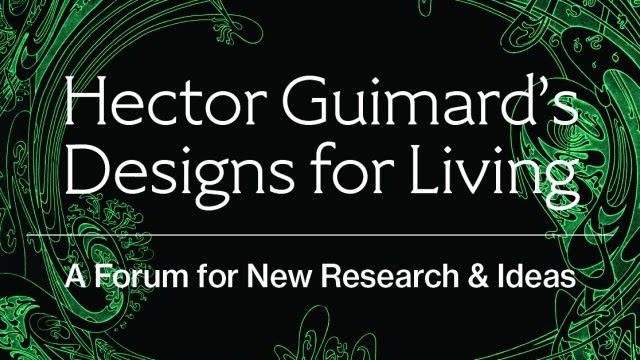 About the program
Hector Guimard had a commitment to sharing beautiful, sensuous, accessible designs for both civic architecture and everyday objects with a wide audience, and his use of mass production technologies resonates with current concerns about accessibility, affordability, and sustainability. Convening an international group of speakers, this forum will highlight new research that reexamines Hector Guimard's legacy in the context of his wife's significant contributions and his own prescient ideas about designing for home and community.
A companion one-day forum to the Driehaus Museum's Hector Guimard: Art Nouveau to Modernism exhibition featuring speakers from France and the US. Including Barry Bergdoll, Isabelle Gournay, Leora Auslander, and exhibition co-curators David Hanks and Sarah Coffin.
This forum is held in partnership with the Alliance Française of Chicago and is being held at the auditorium of the Alliance Française of Chicago at 54 W. Chicago Avenue.