CAB 5 Celebration Benefit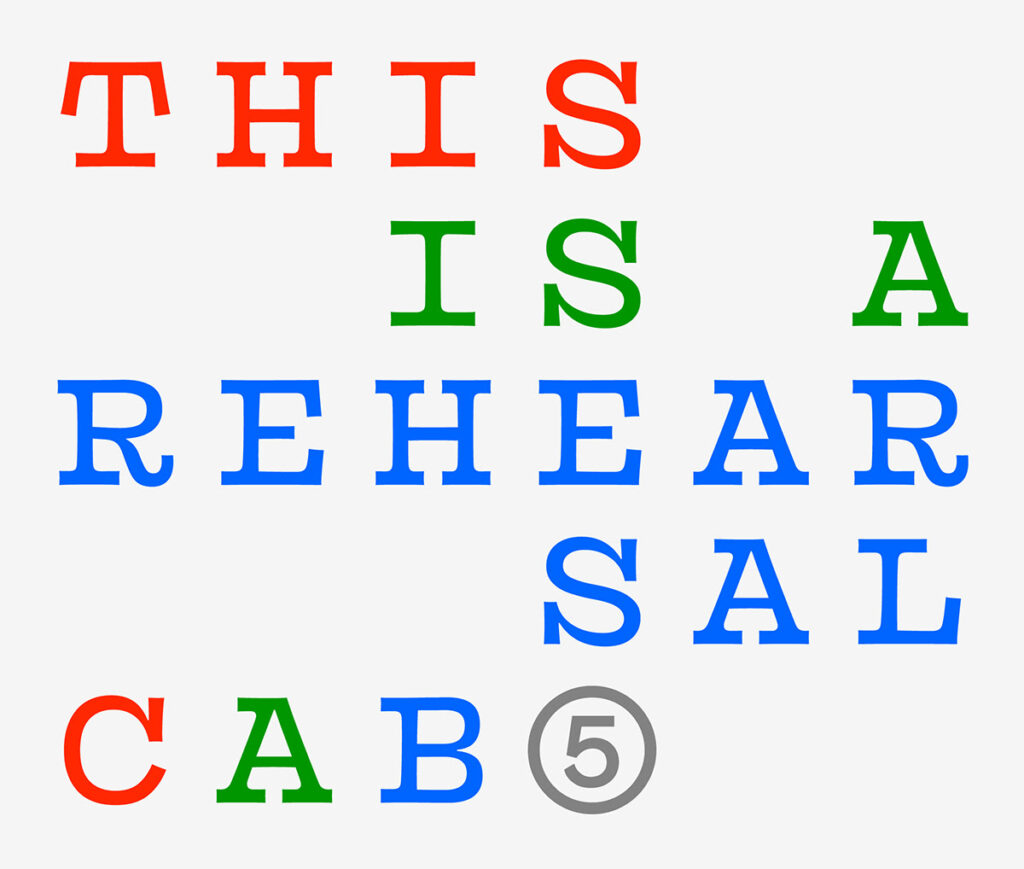 About the program
Wednesday, November 1st, 2023 
CAB 5 Celebration Benefit
5:30-8:30pm
Chicago Cultural Center, 78 E. Washington St. Chicago, IL 60602
Festive dress
General Admission: $250 per person
Click here for Tickets and Sponsorship Information
We invite you to join the CAB 5 Celebration on Wednesday, November 1, 2o23, at the Chicago Cultural Center for a special evening to mark the opening of exhibitions across Chicago for CAB 5: This is a Rehearsal, curated by Floating Museum.
Guests will enjoy a preview of the exhibition, see special performances, hear from Floating Museum and have the opportunity to meet CAB 5 participants. Lite bites and cocktails will be served.
The CAB 5 Celebration will provide crucial funds to support the Chicago Architecture Biennial's mission of convening the world to explore innovative ideas and bring people together to collectively imagine and shape the future of design.
CAB 5 Celebration Honorary Chairs
Governor JB Pritzker and First Lady MK Pritzker
Mayor Brandon Johnson and First Lady Stacie Johnson
CAB 5 Celebration Host Committee Co-Chairs
Kimberly Dowdell
Helyn Goldenberg
Sarah Herda
Lynn Lockwood Murphy
CAB 5 Celebration Host Committee
Jennifer Armetta
Trissa Babrowski
Valerie Carberry
David Cocagne
Nora Daley
Dirk Dennison
Amy Eshleman
Future Firm
Madeleine Grynsztejn
Tony Karman
Steven Koch
Gary Metzner
Sundeep Mullangi
Eileen Rhodes
Trish Rooney
David Salkin
Tom Shapiro
Irene Sunwoo
Nina Winston
Tanner Woodford
Richard Wright
CAB Board of Directors
Jack Guthman, Chairman
Michelle T. Boone
Kimberly Dowdell
Helyn Goldenberg
Valerie Corr Hanserd
Sarah Herda
Jackie Koo
Laurel Appell Lipkin
Juan Moreno
Lynn Lockwood Murphy
Yumi Ross
Mark P. Sexton
Theodore Weldon
Ambassador Louis Susman, Director Emeritus
CAB 5 Celebration Sponsors
Principal
Designer
Mark Sexton
Sustainer
Michelle Boone
Dirk Denison & David Salkin
Lynn Lockwood Murphy
Advocate
Trissa Babrowski & Sundeep Mullangi
Betsy Beierle
Valerie Carberry and Richard Wright
CertainTeed | Saint-Gobain
David Cocagne
Ann Dickson
Madeleine Grynsztejn & Tom Shapiro
Steven Koch
Robert Kohl and Clark Pellet
Jackie Koo
Laurel Lipkin
Eileen Rhodes
Yumi Ross
Nina Winston

Official Beer Sponsor