ArchAgenda Debates: PATRIK SCHUMACHER & AADRL STUDENTS (Zaha Hadid Architects / AADRL)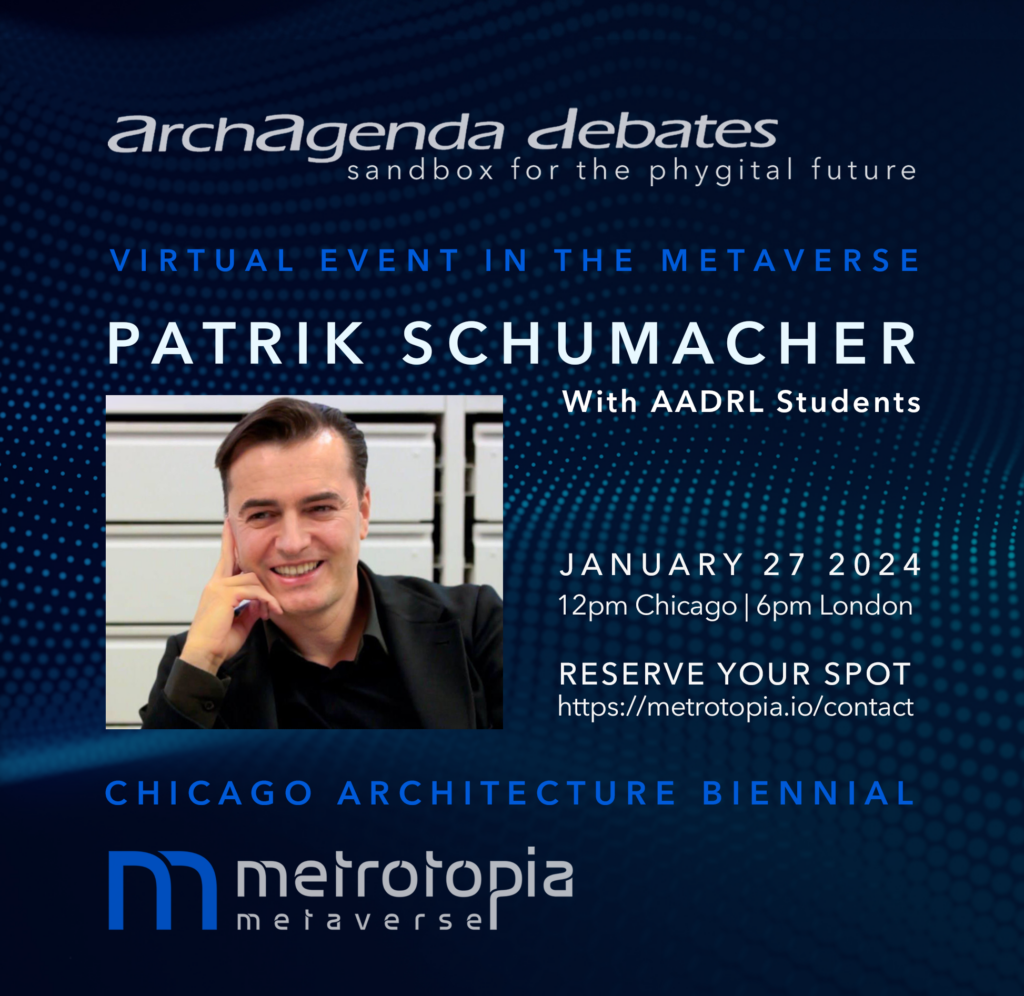 About the program
PATRIK SCHUMACHER is an architect and architectural theorist. He is the Principal of Zaha Hadid Architects. He joined Zaha Hadid in 1988. In 1996 he founded the London-based Architectural Association's Design Research Lab (AA DRL) with Brett Steele, and continues to serve as one of its co-directors. Patrik studied philosophy and architecture in Bonn, London and Stuttgart, where he received his Diploma in architecture. He completed his PhD at the Institute for Cultural Science, Klagenfurt University.  He has been teaching at various architectural schools in Britain, Continental Europe and the USA since 1992. In 2011 he published the first volume of his magnum opus, The Autopoiesis of Architecture, subtitled A New Framework for Architecture, followed by the second volume in 2012, subtitled A New Agenda for Architecture. He has published over 100 articles about architecture and parametricism, and frequently delivers public lectures all over the world. His new book 'Tectonism' will be published in late 2023.
SANDBOX FOR THE PHYGITAL FUTURE – the theme of the 2023 ArchAgenda Debates – delves into the emergent blend of digital and physical environments shaping a novel seamless social reality. The series envisions the city and metaverse as as symbiotic spaces to rehearse, inform, challenge, test and design the phygital future.
THE 2023 ARCHAGENDA DEBATES SERIES features series of presentations by practicing architects presenting with their students, bridging together research and design in academia and industry. Each presenter is asked to propose a thesis for the evolving Phygital discourse. Design presentations and thought-provoking debates aim to collectively explore ideas about future phygital cities.