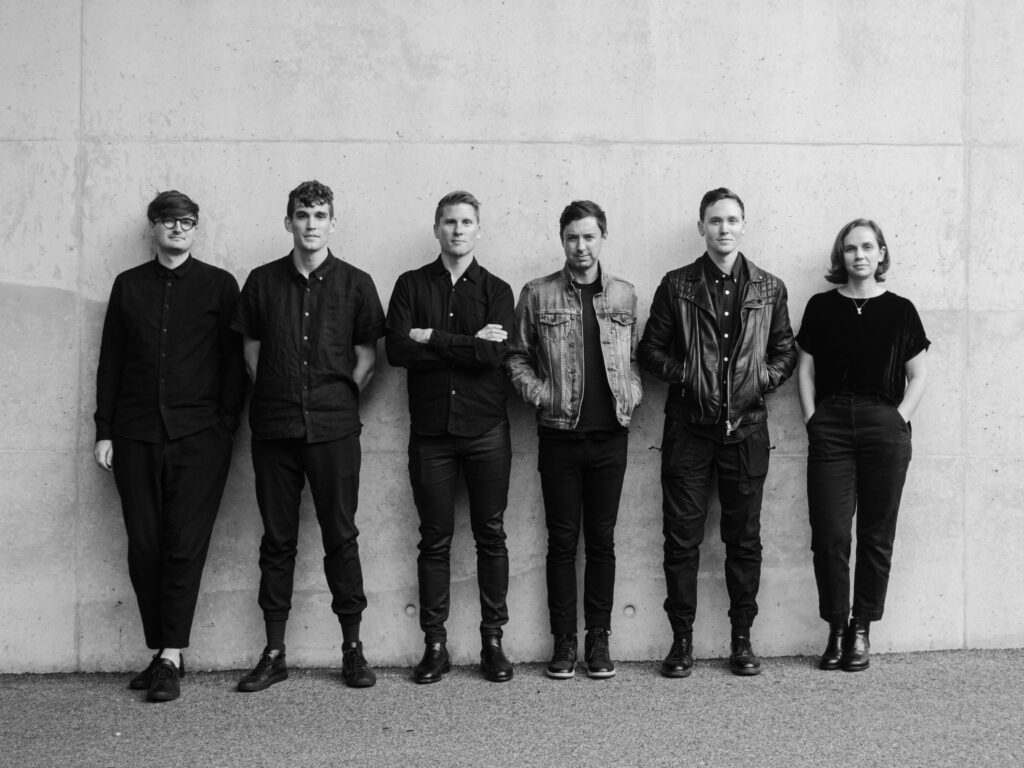 Cambridge, United States
Website
Established in 2013, WOJR is a five-person organization of designers that works holistically across projects and research to practice architecture as a form of cultural production. Our work extends across the globe and engages the realms of art, architecture, and urbanism. Geographically located in Cambridge, Massachusetts, WOJR maintains an integral relationship with the local and larger academic communities in various ways: William is an Associate Professor at MIT, where he has taught for a decade, and numerous WOJR team members are affiliated with Harvard GSD and other area universities as instructors and visiting critics. WOJR has lectured and led design workshops at various academic institutions around the country and world, including recently being included in the Porto Academy in Portugal. In recent years, WOJR has received growing recognition, which has resulted in commissioned projects that span the United States, from New York to California, and extend abroad to works such as a full-scale pavilion for the 17th International Biennale Architettura in Venice, Italy. Working globally, WOJR has become accustomed to the rewards involved in working with skilled and passionate collaborators from different parts of the world to create projects that are unique and responsive to their varied budgetary, cultural, and geographical contexts.
Chicago Cultural Center
Address
78 East Washington Street, Chicago, IL
Neighborhood
The Loop
Description
The Chicago Cultural Center serves as one of the main exhibition venue sites for CAB 5, featuring projects from more than 80 participants from ten countries. 
Opened in 1897, the Chicago Cultural Center is a Chicago landmark building operated by the Chicago Department of Cultural Affairs and Special Events and is home to free cultural exhibits and programming year-round.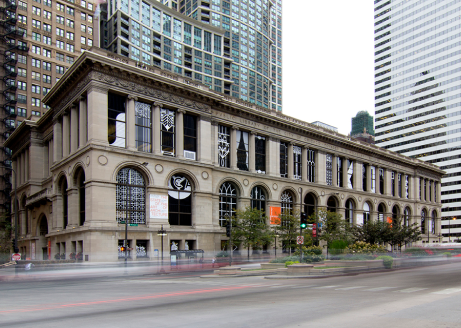 Project Overview
The Gray Veil
The Gray Veil offers a place for visitors and performers to rehearse.  This space is inward, protected, and shielded, in contrast to the more  public orientation of a performance space. The Gray Veil conjures  such intimacy within the public space of the Chicago Cultural Center.  The act of rehearsal is characterized by experimentation, iteration, and  play. Comfort with one's vulnerability enables a productive rehearsal.  The Gray Veil sets out to provide an environment that encourages  vulnerability through screening and other elemental architectural  means. The inscription of a square within the circle of the cylindrical  veil creates an informal rehearsal space in the round. The spaces  between square and circle act as four stage wings where performers  who are not in the midst of rehearsal may rest and welcomed  onlookers may have a privileged view of the rehearsal, like a backstage guest invited to view a performance from the stage wings. A scaffold  and curtain with projection sources within act as a backdrop. Layers  of translucent mesh form a thickened screen of fluctuating depth, due  to the inscription of the square within the circle. The gossamer layers  of The Gray Veil create a space of sanctuary.