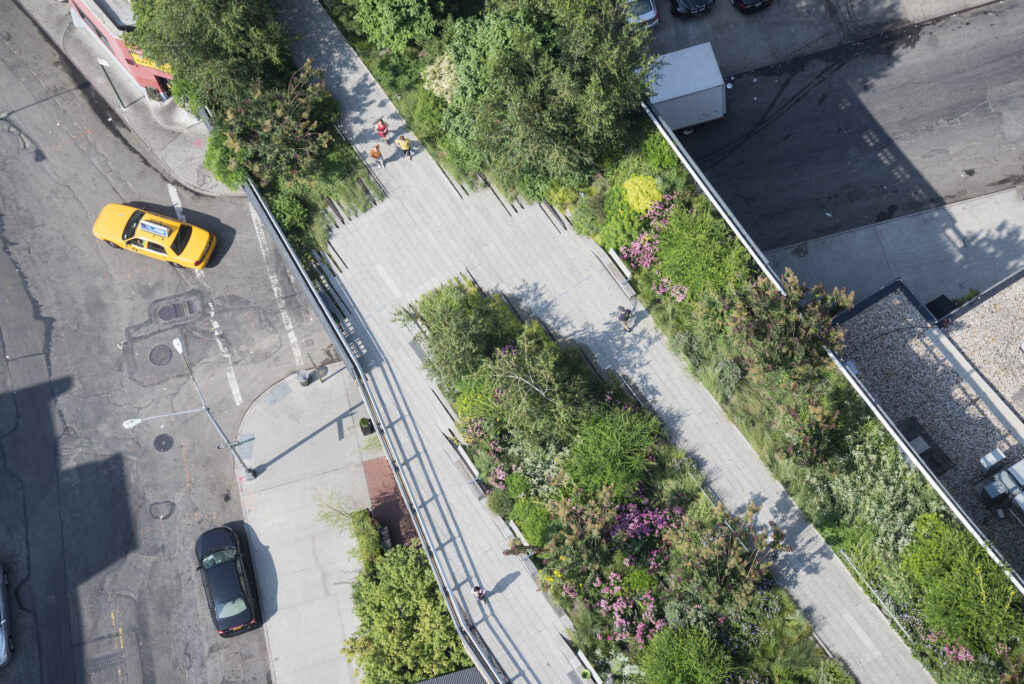 New York, United States
Website
Chicago Cultural Center
Address
78 East Washington Street, Chicago, IL
Neighborhood
The Loop
Description
The Chicago Cultural Center serves as one of the main exhibition venue sites for CAB 5 Chicago, featuring projects from more than 80 participants from about ten countries. 
Opened in 1897, the Chicago Cultural Center is a Chicago landmark building operated by the Chicago Department of Cultural Affairs and Special Events and is home to free cultural exhibits and programming year-round.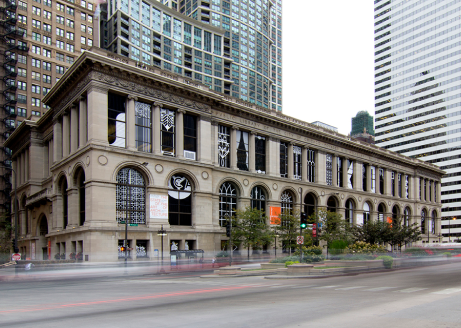 Project Overview
The High Line
The High Line is pleased to present a selection of images that were  first presented as part of an exhibition held at the Harvard Graduate  School of Design, organized by Stephen Gray and Caroline Filice  Smith in recognition of the 2017 Veronica Rudge Green Prize in  Urban Design. Recreating the spatial and rhythmic experience of  walking along the High Line, where billboards and buildings frame  and re-frame elevated perceptions of New York City, the exhibition  brings together images, drawings, photographs and sketches  that tell the story of this world-renowned park in the sky. Once an  abandoned industrial relic, the High Line is now a preeminent  example of urban infrastructure reuse. The visionary design was a  collaboration between Field Operations (Project Lead), Diller Scofidio  + Renfro, and planting designer Piet Oudolf. After winning the design  competition in 2004, this team has led the design and construction  for each phase of the park's development. The High Line has  since become a global inspiration for cities to rethink and transform  unused industrial zones into dynamic public spaces. The exhibition  is curated by Patrick Hazari. 
In addition, the High Line presents a selection of videos by  contemporary visual artists whose work references different forms of  architectural language. The expression "Writing about music is  like dancing about architecture" is used to communicate the futility  of translating the experience of music into words. The exhibition  Dancing About Architecture shares works by four artists—Young-jun  Tak, Gerard & Kelly, and Clarissa Tossin—who take up the challenge  of interacting with and interpreting the built environment through  the human body. Additionally, High Line Art presents The Gift by  Jasmina Cibic, an artist who focuses on how Modernist architecture  has been used to establish various state identities, particularly during  Europe's moments of ideological and political crises and its attempts  at transnationalism. This presentation is curated by Melanie Kress, former High Line Art Curator.