Studio Chahar in collaboration with The Apprenticeshop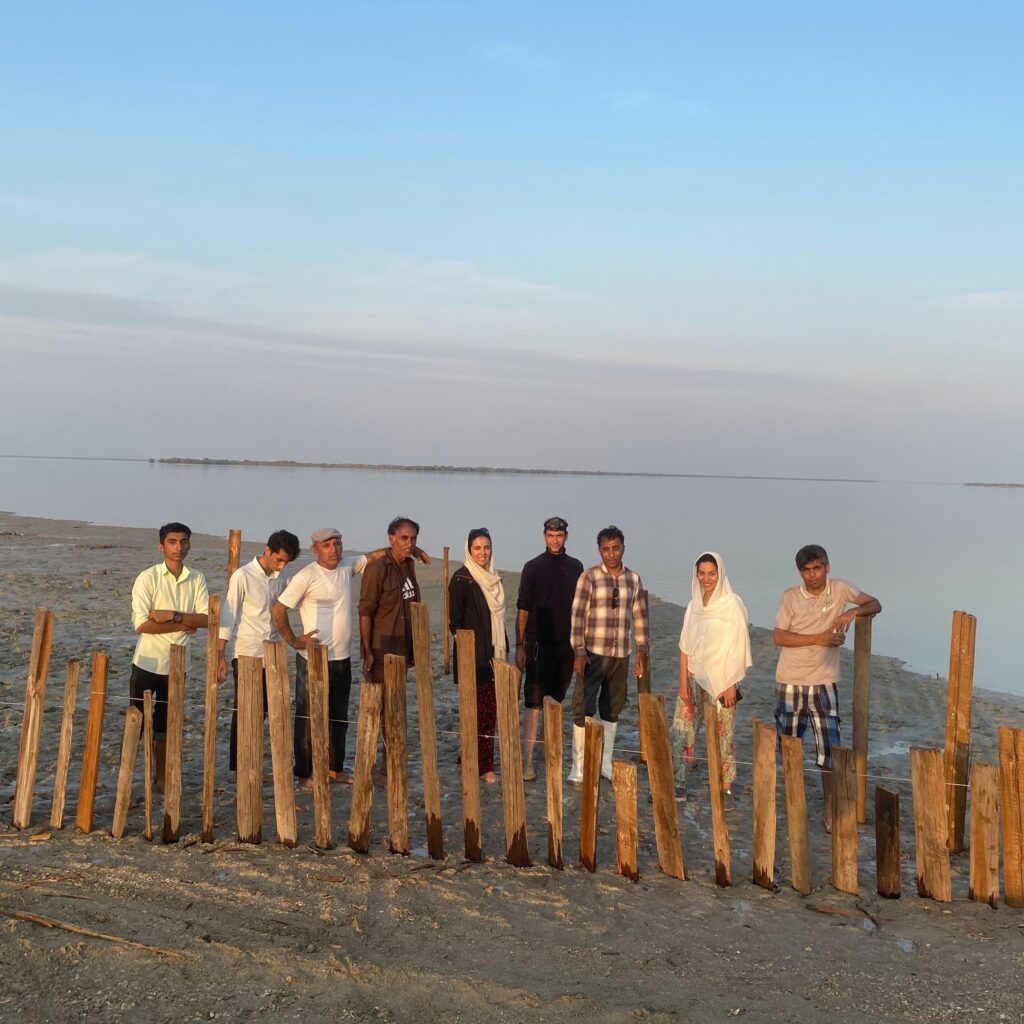 Boston, USA and Tehran, Iran
Website
Studio Chahar is a nomadic architectural design practice that believes buildings shape the discourse of the built environment – not merely as physical objects, but as spaces that evolve with the community. Chahar actively engages in work that fosters an equitable, innovative, and socially and culturally responsible impact on the environment by engaging the community at every stage of the design and building process. The word "chahar" means "four" in Farsi. In Iranian architectural terminology, "chahar" refers to the spaces where the four cardinal directions meet, such as "chaharsoo," the center of the bazaar, where the exchange of knowledge and expertise takes place. Studio Chahar approaches design challenges by embracing the fluidity of interdisciplinary teamwork and cultural exchange, while envisioning the future transformation of maker culture through a focus on regional architectural craft processes. Founded by Yasaman Esmaili, Studio Chahar has collaborated on projects in the United States, Afghanistan, Niger, and Iran.
Chicago Cultural Center
Address
78 East Washington Street, Chicago, IL
Neighborhood
The Loop
Description
The Chicago Cultural Center serves as one of the main exhibition venue sites for CAB 5, featuring projects from more than 80 participants from ten countries. 
Opened in 1897, the Chicago Cultural Center is a Chicago landmark building operated by the Chicago Department of Cultural Affairs and Special Events and is home to free cultural exhibits and programming year-round.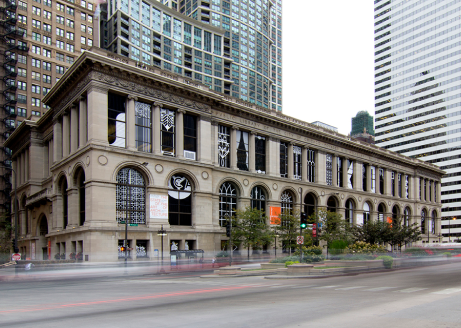 Project Overview
Sarzurzuma
"Sarzurzuma," meaning the point where waves meet from different directions and get neutralized, is also the name of a reef located in the Mangrove forest of Harra, near Gouron village on Qeshm Island, Iran. The reef's strategic formation supports the growth and stabilization of the forest. The site is also home to the endangered UNESCO heritage of traditional Iranian Lenj boat-building skills. Since 2019, studio chahar has been working on community-based architectural interventions to slow down erosion in Sarzurzuma and has created a public pavilion for the villagers. The pavilion draws inspiration from local boat-building expertise, representing a craft culture formed through exchanges between Iran and various geographical locations. It reflects a region that was once well connected to the rest of the world through the Maritime route of Hormuz Strait. 
The original prototype was constructed by salvaging old boats in Gouron village, and the new pavilion is built in collaboration with the Apprenticeshop boat-building school in Rockland, Maine. By fostering a dialogue between two disconnected geographical locations, the pavilion utilizes craft for exchange and collective learning. It also serves as an exhibition space promoting environmental activism and the protection of the Harra mangrove forest. The project is an interactive platform that addresses craft, climate change, political isolation, and place-making, through giving agency to the community. It contributes to the ongoing discussion about the role of the architect as an enabler of inclusive interventions while refusing to overlook power dynamics, as well as social, political, and environmental consequences.