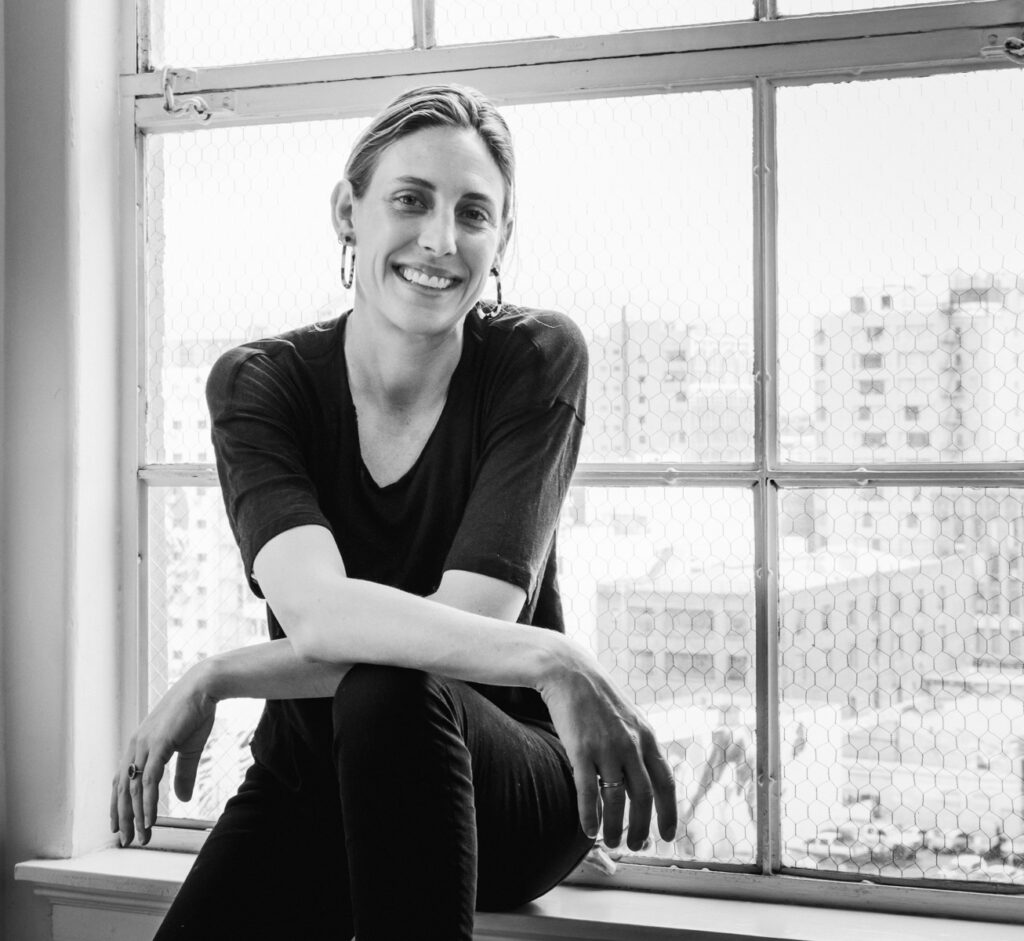 Livingston, USA
When production design is at its best, says RUTH De JONG, it is like a magic act— executing directors' visions so authentically and creating such immersive environments that the actors simply disappear into their worlds.
With a background in painting and photography, De Jong first broke onto the film scene with "There Will Be Blood" in 2007, under the mentorship of renowned production designer Jack Fisk. She quickly made broad strokes into art direction, working alongside Fisk on a slew of films for
directors Paul Thomas Anderson and Terrence Malick over the decade to come. In 2016, she made her production design debut with the critically acclaimed, Oscar-winning film "Manchester by the Sea" (Kenneth Lonergan), and has since created some of recent cinema's most memorable worlds—
from the revival of the eerie town of Twin Peaks for the 2017 reboot of the series (David Lynch and Mark Frost), for which De Jong was nominated for an Emmy for Outstanding Production Design; to the stunning, scenic Dutton family ranch for Taylor Sheridan's "Yellowstone" in 2018; to the surreal and unsettling underbellies of Jordan Peele's "Us" and "Nope" (2019 and 2022, respectively; both of which received Art Directors Guild and Black Reel nominations for Outstanding Production Design).
Her most recent film, "Oppenheimer" (2023, Christopher Nolan), opened to tremendous applause, transporting viewers to the Manhattan Project's top-secret Los Alamos town and giving a front-row seat to the birth of the atomic bomb. Alongside bringing dramatic and fantastical universes for Hollywood to life, De Jong's talents blur lines over into residential and commercial interiors; in between films, she's designed spaces and furnishings for select homes, bespoke shops, and restaurants (LA's Son of Gun and Nashville's 5th & Taylor among them). De Jong and her master woodworker brother, Peter De Jong, also founded De JONG & Co. in 2014, creating handmade furniture and home goods out of a studio in downtown Los Angeles.
De Jong resides in Livingston, Montana, with her husband, producer Charlie Skinner, their daughter, and an English Shepherd.
Chicago Cultural Center
Address
78 East Washington Street, Chicago, IL
Neighborhood
The Loop
Description
The Chicago Cultural Center serves as one of the main exhibition venue sites for CAB 5, featuring projects from more than 80 participants from ten countries. 
Opened in 1897, the Chicago Cultural Center is a Chicago landmark building operated by the Chicago Department of Cultural Affairs and Special Events and is home to free cultural exhibits and programming year-round.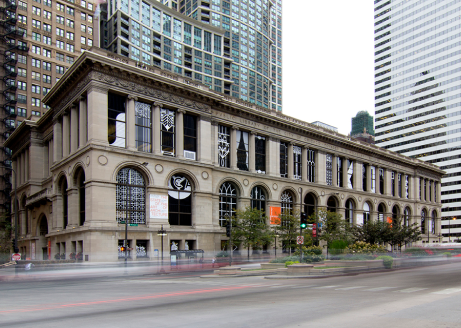 Project Overview
Haywood House
Designed for Jordan Peele's critically acclaimed third feature film  NOPE (2022), the original Haywood House was built from the  ground up on a bluff overlooking a seventy-five-acre horse ranch in  Agua Dulce, California. As NOPE unpacks the seeds of violence,  risk, and opportunism that are inseparable from the romanticized  history of the American West and show business itself, the house  looms large as a haunting, melancholic effigy to the late father  of main characters Emerald (Keke Palmer) and OJ (Daniel Kaluuya)  Haywood, themselves self-proclaimed descendants of the iconic yet  forgotten Black jockey from Eadweard Muybridge's famous Animal  Locomotion photography series. 
Hand drafted by set designer Jim Hewitt, the full-scale, free-standing  Haywood House was brought to life by production designer Ruth  De Jong and her team. Whether working with Peele, David Lynch,  Christopher Nolan, and other visionary auteurs, De Jong's rigorously  researched work is committed to exploring architecture's meta cinematic function as a unique character in its own right. For This  is a Rehearsal, De Jong realized a full-scale, partial recreation of the  Haywood House's facade and front porch in the form of a "white  model"—the earliest conceptual proposal-made-physical for the  purpose of review and discussion between production designer and  director. Typically made from non-structural foam-core in quarter- or  half-inch scale, the white model is the perennial inanimate  "performer" for this rehearsal-like milestone in any film's art  department. Devoid of detail, the white model is a stark statement in  volume, proposition, and contour. It is the ghost of process, and as a  three-dimensional sketch, eschews the hallmarks of "movie magic."
Imagery filmed by cinematographer, Hoyte van Hoytema 
Imagery courtesy Universal Pictures and Monkeypaw Productions
Special thanks to Big City Sets