Perry Kulper in collaboration with Eilís Finnegan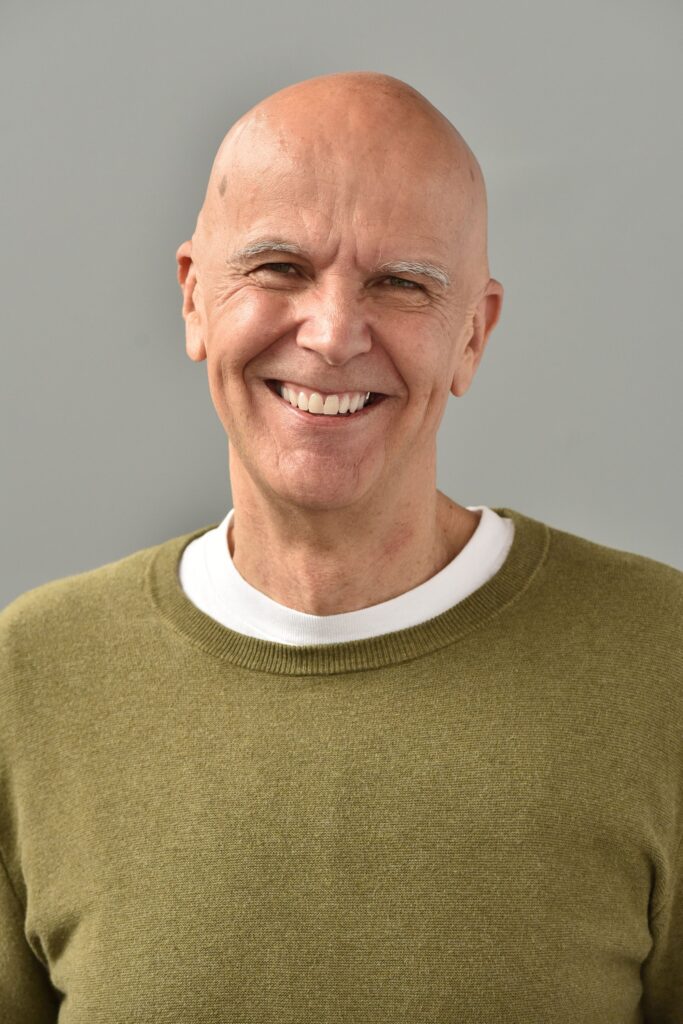 Ann Arbor, United States
Perry Kulper was born in Ventura, California in 1953. He is an architect and Associate Professor of Architecture at the University of Michigan. Previously, he was a faculty member at SCI-Arc for 17 years and held visiting teaching positions at Penn and ASU during that time. After his graduate studies at Columbia University, he worked in the offices of respected mentors Eisenman/ Robertson, Robert A.M. Stern, and Venturi, Rauch, and Scott Brown before moving to Los Angeles. His primary interests include the roles and generative potential of architectural drawing, the outrageously different spatial opportunities offered by using diverse design methods in design practices, and in broadening the conceptual range by which architecture contributes to our cultural imagination. He was the Sir Banister Fletcher Visiting Professor at the Bartlett School of Architecture, UCL 2018-19. In 2013 he published Pamphlet Architecture 34, 'Fathoming the Unfathomable: Archival Ghosts and Paradoxical Shadows' with friend and collaborator Nat Chard. They are at work on a new book to be published by UCL Press. More recently, he has been snooping around under the hood of said digital realms. Fantastic beasts have also been on his mind.
Eilís Finnegan is an Assistant Professor of Environmental Design in the Auburn University School of Architecture, Planning and Landscape Architecture. Eilís's creative work and research explores hybrid project generation methods, namely through Artificial Intelligence and digital modeling, speculative programming, and collaborations with adjacent and divergent fields to create "sites" for working and scenographic environments.
Chicago Cultural Center
Address
78 East Washington Street, Chicago, IL
Neighborhood
The Loop
Description
The Chicago Cultural Center serves as one of the main exhibition venue sites for CAB 5 Chicago, featuring projects from more than 80 participants from about ten countries. 
Opened in 1897, the Chicago Cultural Center is a Chicago landmark building operated by the Chicago Department of Cultural Affairs and Special Events and is home to free cultural exhibits and programming year-round.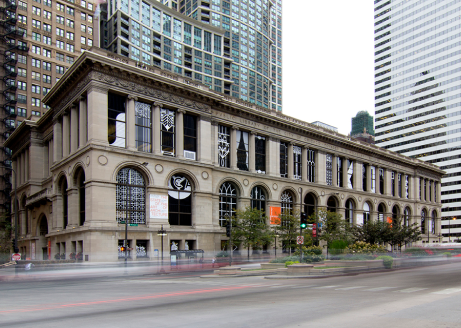 Project Overview
Gifting, Ghosts + Gigabytes
 In Gifting, Ghosting + Gigabytes, Perry Kulper + Eilis Finnegan venture into the  sky through a representationally and materially speculative project.  Eminently playful, the artwork wanders into real, fictional,  and abstract upper atmospheres to choreograph new requiems for  the sky. 
In Kulper's words, "Abundant aerial rehearsals tickle Gifting (host  generosity, overstaying and underdressing our welcome), Ghosting  (trading on latency, traces, and indeterminacy) + Gigabytes (pixelated  skies, sky-decked datasets, motherboards, and file hijacking)… (a) (un)(non) + (multi) scalar shenanigans, shifts and slippages; a(erial)- gravitational space-scapes; light speed, Mach speed, computational  speeds and no speeds; optical seductions and visual presents;  deep mythologies and historically rich evidentiary fields; buoyant  skies, aerial tolls, air rights and write-offs; rooftops, drones, Arduinos,  and all manner of buoyant transport; aerial acrobats, high wire acts  and sleight-of-hand cloud(ed) storytellers; fakes, dupes, dumps and  dropouts, all welcome; remote access and VPNs; non-binary worlds,  chimeras and things longing to be other; human and non-human  mischief; and a tensional play between the virtues of representation  and the so-called real world. A table'ish-like construct will host an  array of guests—known, knowable and discovered. Akin to a painted  ceiling in a Baroque church, turned upside down and flattened—this,  crossed with Bosch's Garden of Earthly Delights, a Baroque banquet  and attendant 3D entourage-like bits and bobs, set in the guise of  delectable rehearsals, of all kinds, shapes, and sizes… all gifting."