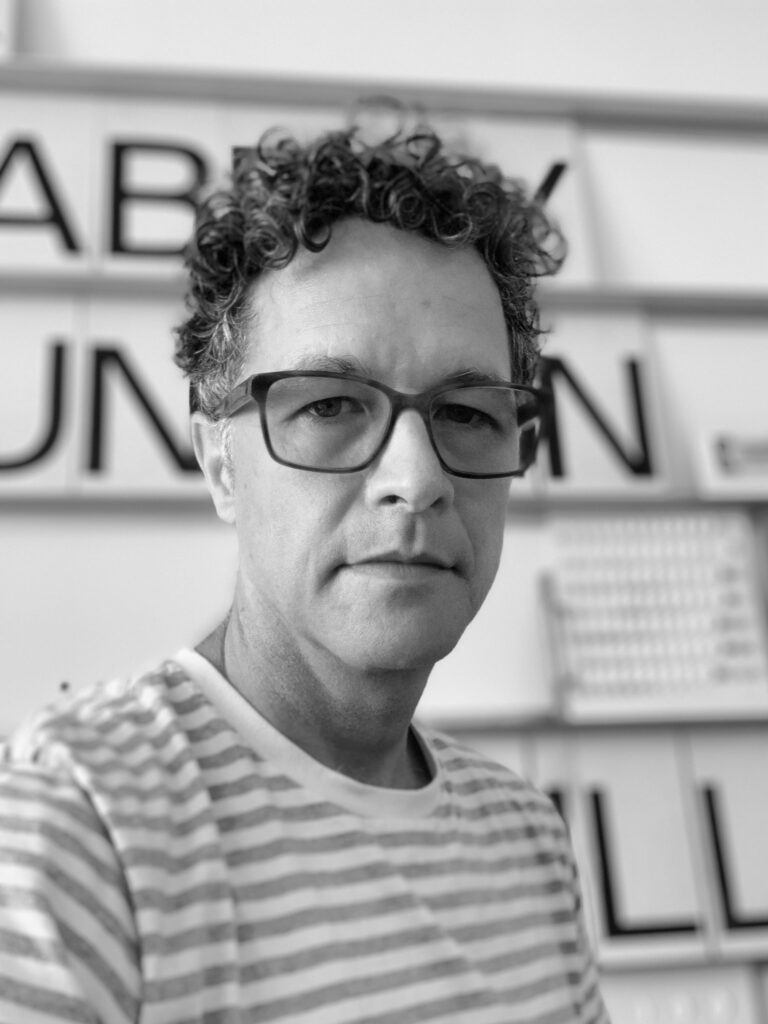 Ithaca, United States
Website
Over the past 30 years, Paul Ramírez Jonas has sought to challenge the definitions of art and the public, aiming to engineer active audience participation and exchange. His work has been featured in galleries, institutions, and urban spaces worldwide. He is chair of the art department at Cornell University's College of Architecture, Art, and Planning and is represented by Galeria Nara Roesler in São Paulo and New York. He is currently working on a large-scale, interactive art project for the National Mall in Washington, D.C., scheduled for fall 2023. Born in Pomona, California in 1965 and raised in Honduras, Paul Ramírez Jonas received his education at Brown University (BA, 1987) and Rhode Island School of Design (MFA, 1989).
Chicago Cultural Center
Address
78 East Washington Street, Chicago, IL
Neighborhood
The Loop
Description
The Chicago Cultural Center serves as one of the main exhibition venue sites for CAB 5, featuring projects from more than 80 participants from ten countries. 
Opened in 1897, the Chicago Cultural Center is a Chicago landmark building operated by the Chicago Department of Cultural Affairs and Special Events and is home to free cultural exhibits and programming year-round.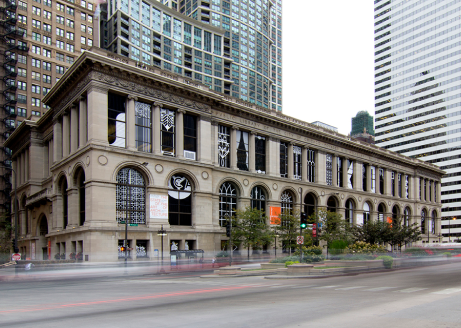 Project Overview
Division
In Division, Paul Ramírez Jonas re-imagines equestrian monuments.  Usually, a monument is elevated by a series of stepped bases so it  can be seen above crowds, while also protecting it from those very  same crowds. Normally, these steps form a natural sitting area that  orients the viewer's body away from the monument it supports. The  stepped pedestal is thus the threshold between monument and  public and shapes the public into a form. Both the body and vision are  turned away, creating an extroverted viewing experience. 
In Ramírez Jonas's version, the monument and its base are sliced in  half and turned inside out. The resulting form allows the pubic to  sit as if in a theater, facing each other, looking in and introverting the  gaze. The monument and the theater as social forms do more  than manifest a public: they also give it a distinct shape, organize  how we stand in relation to one another, and guide the direction of  the gaze. The sum of it all can incite or suppress participation,  dialogue, and discourse. To invite such discourse, Ramírez Jonas has  constructed Division of cork covered in pushpins, allowing it to  function simultaneously as a meeting place, a performance stage,  and a message board. Division is available during CAB 5 for public  programming by any interested party.