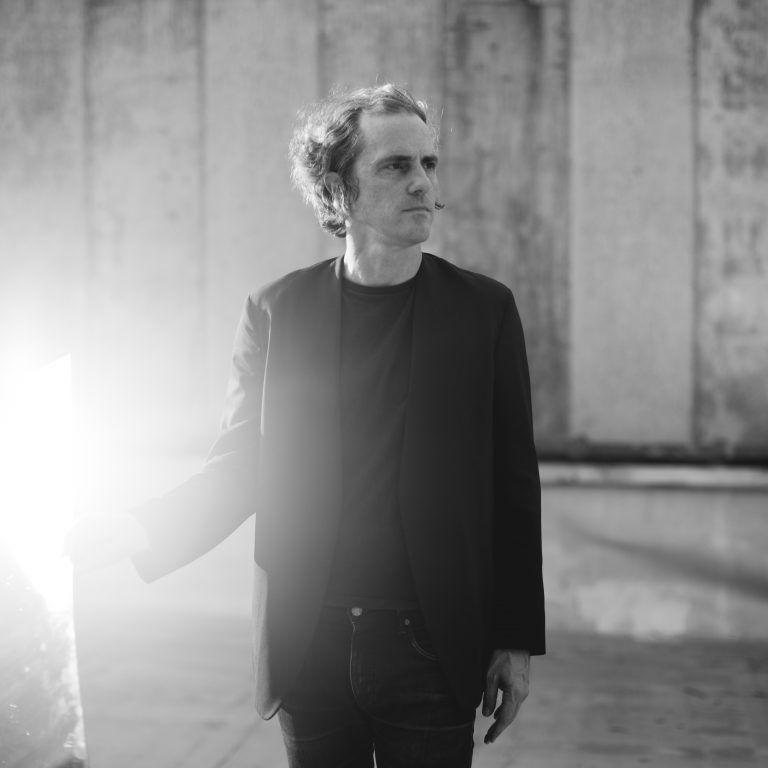 Amenia, United States & Cambridge, United States
Website
PARA PROJECT is a studio for architecture founded and led by Principal Jon Lott. Each project is a collaborative effort between a wide range of constituents, guided by the specific needs and curiosities of diverse clientele. PARA works on projects of varying scales and mediums, ranging from cultural institutions and residential work to events and international competitions. Based in Amenia, NY and Cambridge, MA, PARA PROJECT's work has been published in the New York Times, the Los Angeles Times, New York Magazine, Harvard Design Magazine, Architectural Record, Metropolis, Domus, and the Architect's Newspaper, among others, as well as in books such as American City X by Princeton Architectural Press (2014) and Shopping Now by Taschen (2010).
Jon Lott is co-founder of Collective-LOK and Associate Professor of Architecture at Harvard University's Graduate School of Design. Among other accolades, he is recipient of the Emerging Voices Award by the Architectural League of New York, the Design Vanguard award by Architectural Record, and the New Practices New York award by the AIANY. He has taught at Syracuse University, directing the School of Architecture's New York City Program. He holds the Master of Architecture from Harvard University and is an NCARB-certified architect with licensure in New York, Massachusetts, California, Maine, and Rhode Island.
Marianna González-Cervantes is a designer at PARA, which she joined in 2021. She was originally born and raised in the sister cities of Ciudad Juarez, Chihuahua and El Paso, Texas. González-Cervantes holds a Master of Architecture with Distinction from the Harvard Graduate School of Design and a Master of Science in Architecture Studies from the Massachusetts Institute of Technology. She has worked at PARA PROJECT and WOJR in Cambridge, Massachusetts and Karamuk*Kuo in Zürich, Switzerland.
Chicago Cultural Center
Address
78 East Washington Street, Chicago, IL
Neighborhood
The Loop
Description
The Chicago Cultural Center serves as one of the main exhibition venue sites for CAB 5 Chicago, featuring projects from more than 80 participants from about ten countries. 
Opened in 1897, the Chicago Cultural Center is a Chicago landmark building operated by the Chicago Department of Cultural Affairs and Special Events and is home to free cultural exhibits and programming year-round.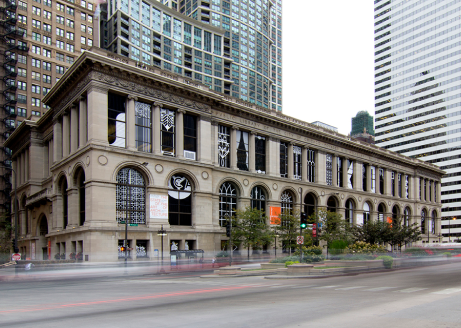 Project Overview
Chicago Awning
Chicago Awning is a temporary entrance for the Chicago Architecture  Biennial. Leaning on the southern face of the Chicago Cultural  Center, the awning is a public cover and extension for the event. The  project is part of a serial study of urban strangers, including Lott's  Storefront for Storefront, in New York City (2016); Roche/Dinkeloo  Double, at the Fine Arts Center in Amherst, Massachusetts (2018);  and the Brugge Diptych, in Bruges, Belgium (2020). Each embraces  the construction techniques of American framing in partnership with  their respective institutional and urban concerns.