Norman Teague Design Studios / Tonika Johnson / Max Davis / Ernest Wong / Mejay Gula / Tanner Woodford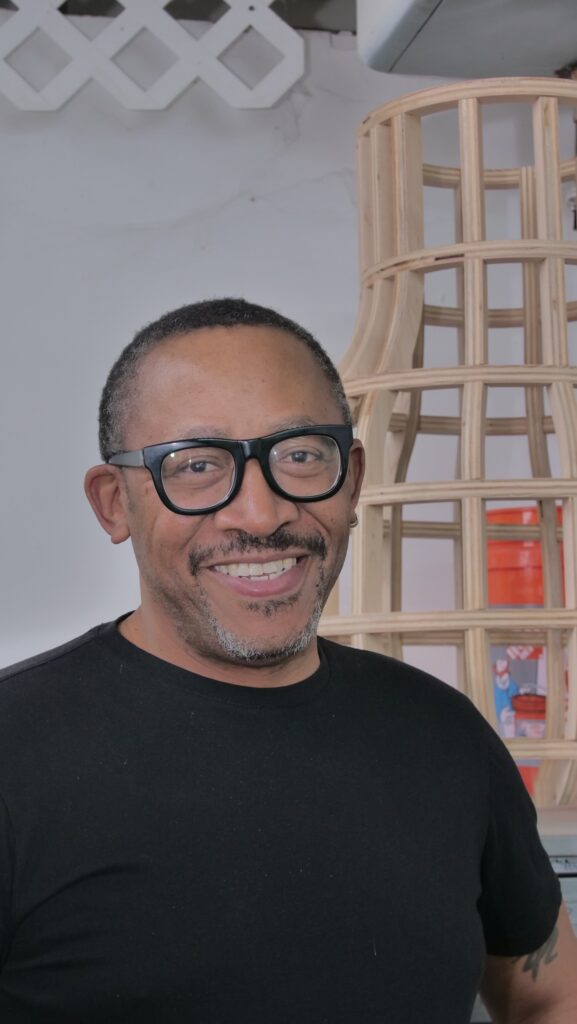 Chicago, United States
Website
Led by designer and educator Norman Teague, an acclaimed collective of artists, designers, and community activists speculates on plastic politics, wire mesh architecture, and recycling. Teague's projects and pedagogies address the systematic complexity of urbanism. Collective team member Max Davis grew up in Oyster Bay, NY before moving to Chicago's south side where he started several successful businesses that are inherently inclusive; Mejay Gula applies her knowledge of design and construction to ongoing building projects as architect of record at site design group; Tonika Johnson, creator of the Folded Map Project, is a photographer, social justice artist, and life-long resident of Chicago's Englewood neighborhood; Ernest Wong is the founding principal of site design group and has been instrumental in the success of the landscape architecture profession; and Tanner Woodford is founder and executive director of the Design Museum of Chicago, where he produces exhibitions, events, and projects. Norman Teague is an African American social practice artist, designer, furniture maker, and an assistant professor at University of Illinois Chicago School of Design. He is a Chicago based designer and educator focused on projects and pedagogy that address the systematic complexity of urbanism and the culture of communities.
Project Overview
Tetisi = Listen
Led by designer and educator Norman Teague, an acclaimed collective of artists, designers, and community activists in Chicago are building a pavilion that explores themes of pedagogy, community, fellowship, and speculative community building. Exploring various forms of design, art, and architecture, the project is inspired by the teachings and writings of Anna and Frederick Douglass.
Teague represented the United States at the 2023 Venice Architecture Biennale where the roots of this project first began. The group is responding to the words of architect, academic, and novelist Lesley Lokko in thinking of ways in which Africa and communities of color are the laboratories of the future, while simultaneously designing a pavilion for Anna and Frederick Douglass. The structure is perpetually inspired by Douglass' writings on truth, power, foundations, and justice. This is a full-scale, first-edition prototype of a pavilion that promotes listening, environmental justice, and raises awareness around recycling efficacy. Teague and his team invite community members to speak about and speculate within those futures. 
Breaking ground in Englewood, a community brimming with potential, the structure is a rehearsal in and of itself—a temporary solution that imagines becoming permanent after the conclusion of the Chicago Architecture Biennial.