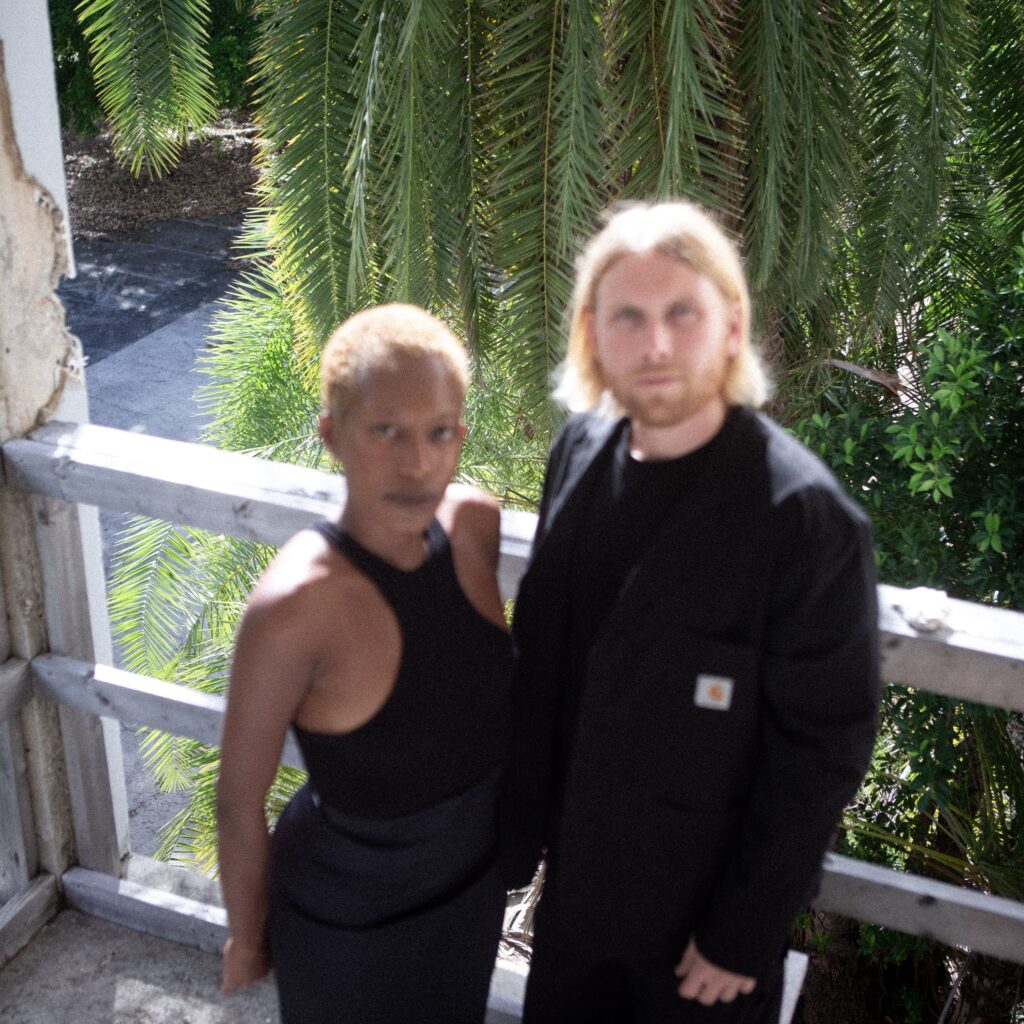 Accra, Ghana
Website
Limbo Accra is a fresh-thinking, architecture-infused spatial design practice founded in 2018 by Dominique Petit-Frere and Emil Grip in Accra, Ghana. Much of their work emerges from research and interdisciplinary design projects, rooted in the experimentation with the aesthetic and cultural significance of unfinished, decayed concrete structures in West African cities. Their work is motivated by inclusivity, otherness, and future. They frequently work with other creative disciplines to develop innovative and intuitive approaches for exploring interesting design opportunities. Limbo Accra is inspired by the future of African cities and aims to develop an architectural expression for Accra, Ghana, and the wider continent through urban research, installations, and product-oriented design.
Limbo Accra has recently been awarded a research grant from the Henrik F. Obel Foundation and the 2022 Monocle Design Award, Instagram and Brooklyn Museum's 2022 Black Visionary Design Award, 2022 A-Cold-Wall Black Designers Fund, and was shortlisted for the 2022 Rolex Arts and Protege Initiative as well as the 2022 Hublot Design Award.
Dominique Petit-Frere (b. New York City, 1993) is the co-founder of Limbo Accra, a spatial design practice founded in 2018 in Accra, Ghana. She is a researcher and design strategist working in collaboration with architects, designers, and artists by connecting with places, institutions, and people through long-term, transdisciplinary networks. PIRG LIME [emil grip] (b. Copenhagen, 1992) is a multi-disciplinary spatial maker. His work focuses on framing and contextualizing the otherwise unseen, unwanted, and unimagined.
Chicago Cultural Center
Address
78 East Washington Street, Chicago, IL
Neighborhood
The Loop
Description
The Chicago Cultural Center serves as one of the main exhibition venue sites for CAB 5, featuring projects from more than 80 participants from ten countries. 
Opened in 1897, the Chicago Cultural Center is a Chicago landmark building operated by the Chicago Department of Cultural Affairs and Special Events and is home to free cultural exhibits and programming year-round.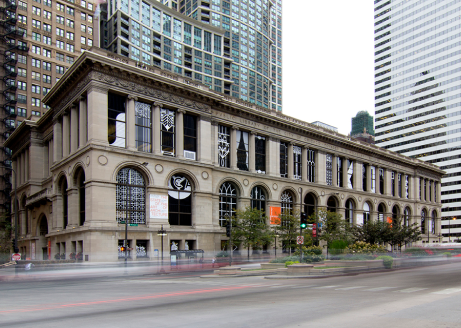 Project Overview
Africa's Liminal Futures
Incomplete and abandoned buildings comprise a distinctive  architectural typology. Across the West Africa, abandoned property  developments are key city landmarks. From the incomplete airport  tower in Accra to the abandoned La Pyramide in Abidjan, they  stand as iconic and unmissable features within the city's brutalist  landscape. The reasons for their failures are manyfold, but what  unites them was a vision to showcase the grand prospects of  the African future. The obvious conclusion drawn from their current  status is that they are symbols of infrastructural failure and mis – management. But what if they could symbolize prosperity,  opportunity, inspiration, and hope for the future? What if we flipped  their failure into models of Afro-utopian spatial justice and as sites of  modern interdisciplinary engagement, by honing in on their greatness  and bringing them into the life of contemporary West Africa? 
Utilizing the technique of photogrammetry, we scan the unfinished  structures and build a world from their skeletal carcasses. The  research and documentation has taken place already in parts of  West Africa, with plans to expand to East, South, and North Africa.  By creating a digital archive of these liminal structures, we aspire to  revitalize their existence and purpose and allow individuals to  interact with the scanned sites in a space that forms creative and  interdisciplinary engagement. Our aim is to invite a range of  practitioners working within the topics of modernity, liminality, and  future to explore how collaborative efforts can embrace liminality  and create meaning beyond the transitory state. 
In collaboration with: Thomas McLucas (Digital Design), Trini-Maria Katakwe  (Exhibition Design), Oláiídéa Yeni (Lagos Photography)