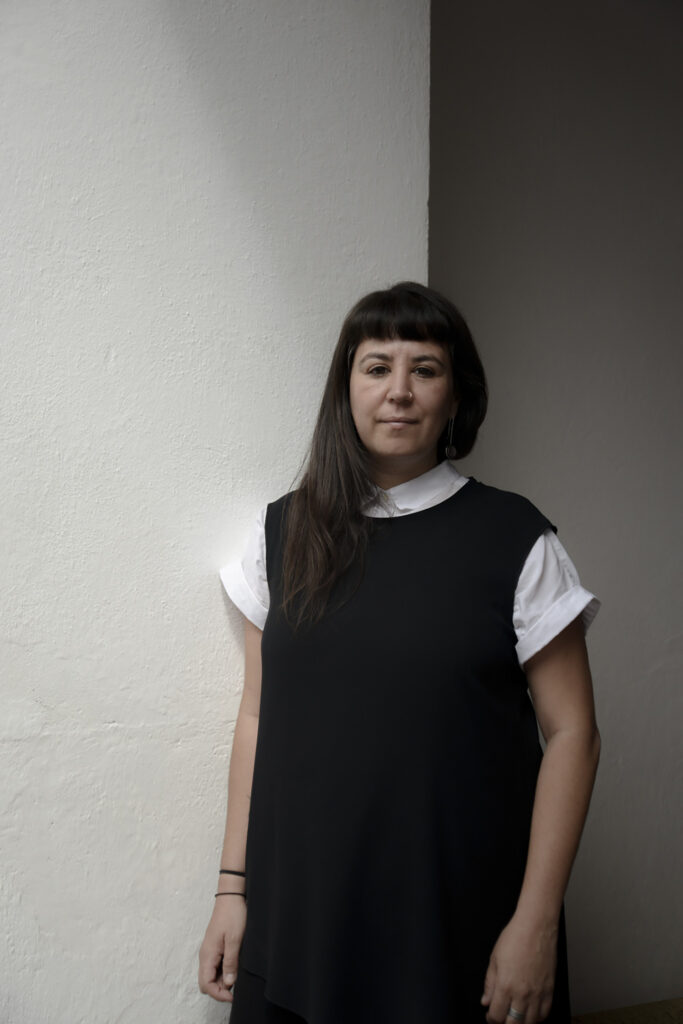 Chicago, United States & CDMX, Mexico
Website
Leticia Pardo is an artist and architect whose practice lies in the boundaries between architecture, research, and art. She has focused most of her career within the field of museums and the design of narrative spaces. Understanding space as a storytelling medium, Pardo's work explores different ways of displaying objects and narratives, transgressing traditional museum practices, and establishing exhibition design as a determining factor in the conception of interpretive spaces. She has designed exhibitions at numerous cultural institutions internationally, including The Art Institute of Chicago, the Detroit Institute of Arts, Museo Universitario Arte Contemporáneo (CDMX), and Museo Amparo (Puebla), among others. Her work has been featured at the São Paulo Architecture Biennial and the FotoMuseo Cuatro Caminos in Mexico City and has been awarded by the City of Chicago Department of Cultural Affairs and Special Events (DCASE) and the Ministry of Cultural Affairs in Mexico. Some of her recent exhibition design projects include: Una Modernidad Hecha a Mano; In a Cloud, In a Wall, In a Chair: Six Modernists in Mexico, and My Building, Your Design: Seven Portraits by David Hartt. She holds a bachelor's degree from the School of Architecture at the National Autonomous University of Mexico (UNAM), and a master's degree in interior design from Pratt Institute. Originally from Mexico City, Pardo lives and works in Chicago.
Chicago Cultural Center
Address
78 East Washington Street, Chicago, IL
Neighborhood
The Loop
Description
The Chicago Cultural Center serves as one of the main exhibition venue sites for CAB 5, featuring projects from more than 80 participants from ten countries. 
Opened in 1897, the Chicago Cultural Center is a Chicago landmark building operated by the Chicago Department of Cultural Affairs and Special Events and is home to free cultural exhibits and programming year-round.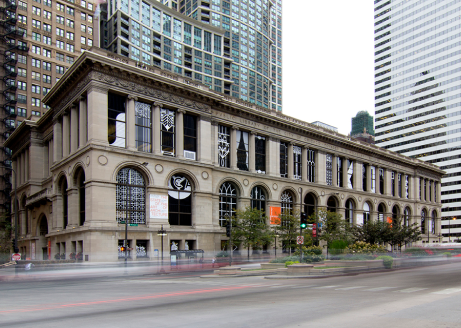 Project Overview
Ecotone
Ecotone hosts the content of diverse areas of CAB 5 within the Cultural  Center, treating the exhibition-making practice as a transition  zone where ideas are tested, intertwined, and connected to create  a larger conversation. Distancing from the canonical understanding of  exhibition design as a sole platform for display, Ecotone inserts  itself into the architecture of the Cultural Center as its own artistic  discourse in dialogue with the rest of the biennial. The installation's  aesthetic speaks the language of in-progress and unfinished. A  staged zone of transition—scaffolding, visible infrastructure, cables,  and raw construction materials—intervenes in the building to disrupt  the (institutional) space and facilitate a constellation of ideas  that merge in a spatiotemporal encounter with the visitor as an active  participant. 
Rehearsal can be understood as an opportunity for possibility and  potentiality that surges during moments where transformation is  imminent. Departing from the concept of ecotones in nature as zones  of transition where different ecosystems meet, this installation  alludes to rehearsal as a moment of mediation and exchange within  the process of production, where mechanisms of control, rules, and  structures are malleable and negotiable.