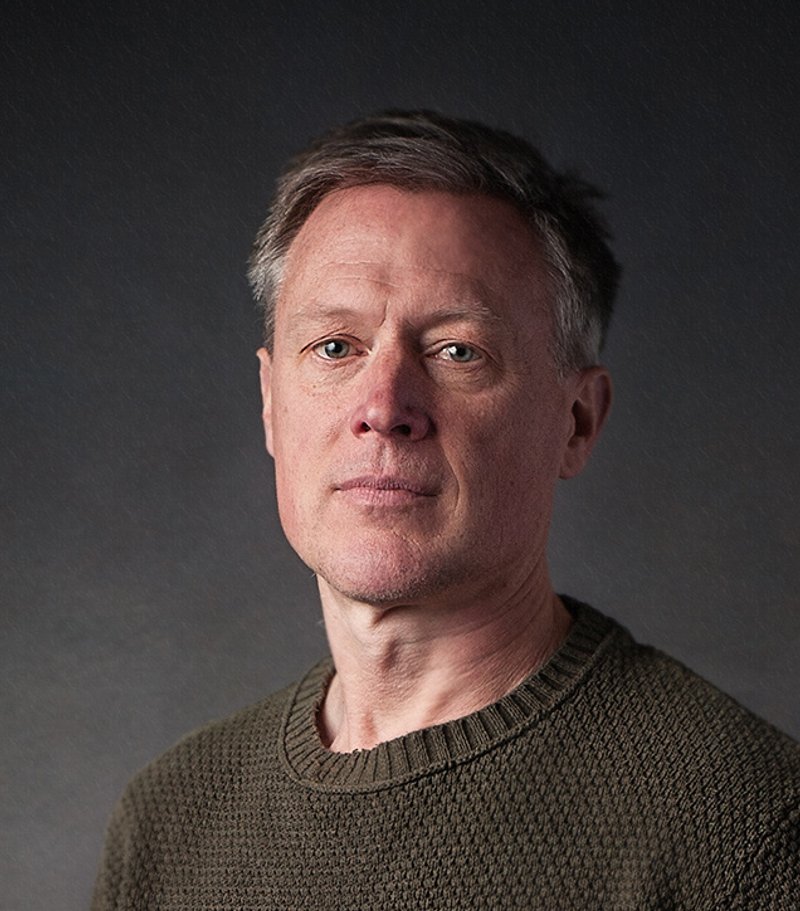 Chicago, United States
Website
Jeff Carter (b. 1967, California, USA) is a multimedia artist who approaches his practice as a process of negotiation, using sculpture, kinetics, sound, and digital media to explore the intersections of place, memory, history, and the built environment. In several recent projects Jeff has used IKEA products as "raw" material to reinterpret and recontextualize lost works of early Modern sculpture and architecture. Jeff has exhibited his work in Chicago at the Museum of Contemporary Art, the Renaissance Society, and the Hyde Park Art Center. His work has been shown internationally at the Hayward Gallery, London; the Kunsthalle Hamburg, Germany; the Kaohsiung Museum of Fine Arts, Taiwan; the IKEA Museum, Sweden; and the Lewis Glucksman Gallery, University College Cork, Ireland. His solo shows include the Chicago Cultural Center, Chicago; Spencer Brownstone Gallery, New York; and Galeria Valle Orti, Valencia, Spain. His work was reviewed in Art in America and profiled in the 7th edition of Bauhaus Magazine. Carter earned his BFA at the University of Colorado, Boulder, and his MFA at The School of the Art Institute of Chicago. He lives and works in Chicago, where he is a professor in The Art School at DePaul University.
Chicago Cultural Center
Address
78 East Washington Street, Chicago, IL
Neighborhood
The Loop
Description
The Chicago Cultural Center serves as one of the main exhibition venue sites for CAB 5, featuring projects from more than 80 participants from ten countries. 
Opened in 1897, the Chicago Cultural Center is a Chicago landmark building operated by the Chicago Department of Cultural Affairs and Special Events and is home to free cultural exhibits and programming year-round.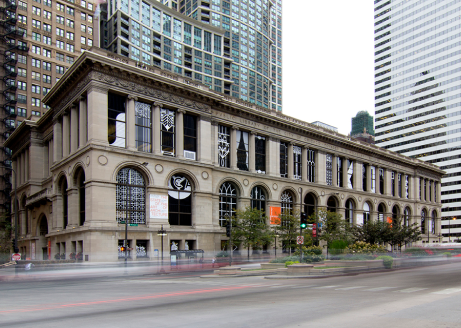 Project Overview
Urban Fill
In 1945, Bauhaus founder and recent US immigrant Walter Gropius  drew up the master plan for a major expansion of the Michael Reese  Hospital, located in Chicago's historic Bronzeville neighborhood.  The plan included eight new buildings for which he is a collaborator  of record. When the hospital closed in 2008, the campus was almost  entirely demolished, including seven of the Gropius buildings. The  last remaining structure, the Singer Pavilion, is suspended in a state  of conspicuous disuse, a Modernist ruin caught in limbo between  erasure and rehabilitation. 
This project is titled after urban fill, the ancient practice of using debris  from previous structures in new development. Urban Fill, reimagines  the Singer Pavilion as a one-to-two scale roll-off dumpster filled with  digitally-fabricated three-dimensional scans of actual construction  debris. Depicting the building in its current state as little more than a  garbage-filled shell, this project engages with evolving notions  about urban development, architectural preservation, and the legacy  of Modernist social philosophy. Urban Fill further suggests that  architecture is a discipline of continuous rehearsal, modeling ideals  rather than objects. Their success or failure is due not only to designers  and engineers but also to policymakers, institutions, and the public. 
With support from Competitive Research Grant from DePaul University, and an  Undergraduate Research Assistance Program grant from DePaul's College of  Liberal Arts and Social Sciences. Additional resources were provided by the Idea  Realization Lab and The Art School at DePaul University 
Steel fabrication provided by Corcoran Fabrication & Design 
Special thanks to Jaxanna Fink for studio assistance