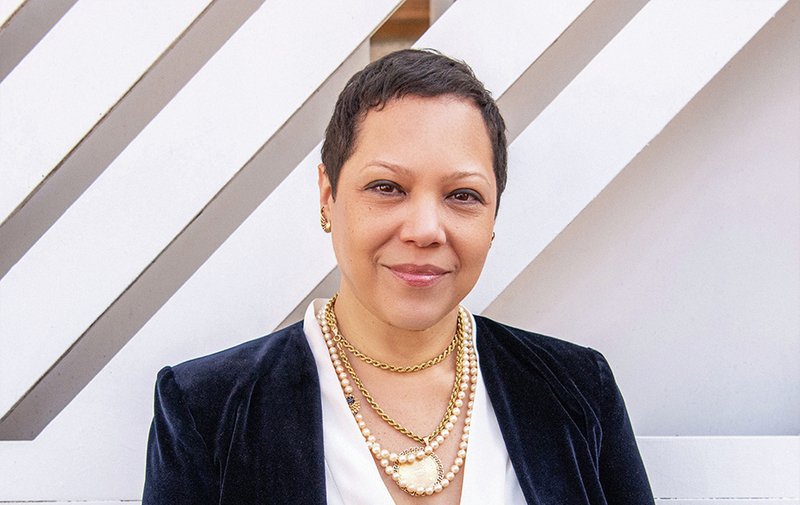 Chicago, United States
Website
Edra Soto is a Puerto-Rican born artist, curator, educator, and co-director of the outdoor project space, The Franklin. Soto instigates meaningful, relevant, and often difficult conversations surrounding socioeconomic and cultural oppression, erasure of history, and loss of cultural knowledge. Growing up in Puerto Rico, and now immersed in her Chicago community, Soto's work has evolved to raise questions about constructed social orders, diasporic identity, and the legacy of colonialism. Soto has exhibited extensively at venues including El Museo del Barrio, New York; the Museum of Contemporary Art, Chicago; Institute of Contemporary Art San Diego, California; and the Whitney Museum of American Art, New York. She has been awarded the Efroymson Contemporary Arts Fellowship, the Illinois Arts Council Agency Fellowship, the inaugural Foundwork Artist Prize, the Joan Mitchell Foundation Painters & Sculptors Grant and the Bemis Center's Ree Kaneko Award among others. Soto exhibited and traveled to Brazil, Puerto Rico, and Cuba as part of the MacArthur Foundation's International Connections Fund. Soto holds an MFA from the School of the Art Institute, Chicago and a bachelor's degree from Escuela de Artes Plásticas y Diseño de Puerto Rico. The artist lives and works in Chicago.
Floating Museum Studio
Address
949 E 75th St, Chicago, IL 60619
Description
Floating Museum is an art collective that creates new models: exploring relationships between art, community, architecture, and public institutions. Using site-responsive art, design, and programming we explore the potential in these relationships, considering the infrastructure, history, and aesthetics of a space.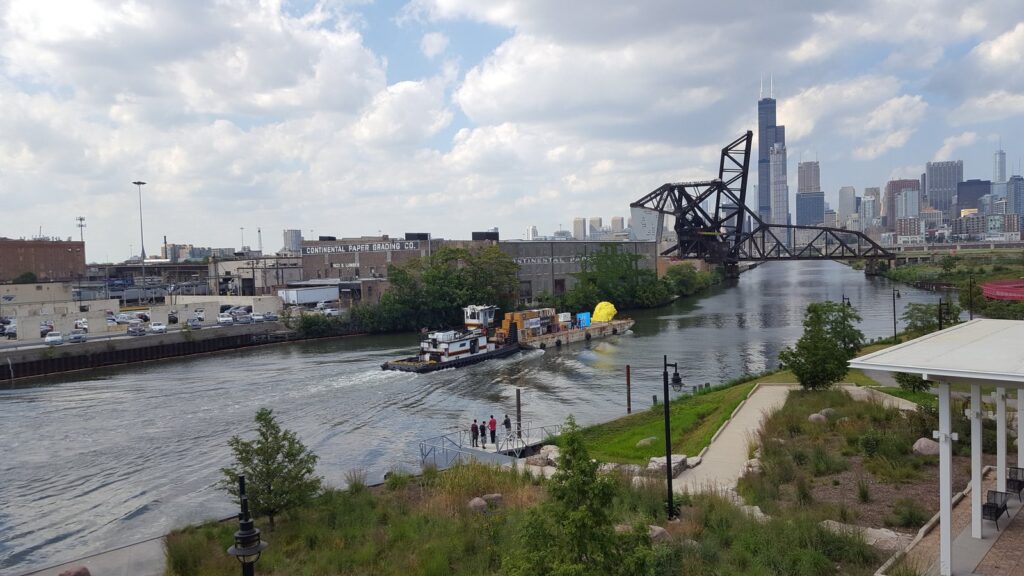 Project Overview
La Distancia / The Distance
Edra Soto's practice draws on the ornamental motifs that decorate Puerto Rico's residential architecture as symbolic forms representing the diversity of Puerto Rican cultural identity. Her work engages the role of African diasporic traditions and the lasting role they continue to play as a result of deep colonial histories. Specifically citing structures known as quiebrasoles and rejas, Soto considers the existing architecture, the environment, and the community of a place, conceptually representing an imaginary transplant or migratory gesture. 
"La Distancia" features a seating sculpture modeled on Puerto Rico's idiomatic bus shelters. The variety of styles of bus shelters that can be found at each municipality of Puerto Rico is quite extensive. Sometimes, the bus shelter style is infused with decorative elements that align with a theme specific to its municipality, such as beach life, music, or sports. For this sculpture, Soto sourced the four-point star motif from a personal archive of decorative concrete blocks from Puerto Rico rooted in West African Adinkra symbology. Adinkra are symbols from Ghana that represent concepts or aphorisms and are used extensively in fabrics, logos, pottery, and architecture. In Adinkra, the four-point star or Eban is a symbol of love, safety, and protection. Additionally, the sculpture features bilingual writing through which creatives from all disciplines are invited to reflect on the contexts of their individual fields of expertise. These essays are available to visitors through the provided QR code or as a hard copy.