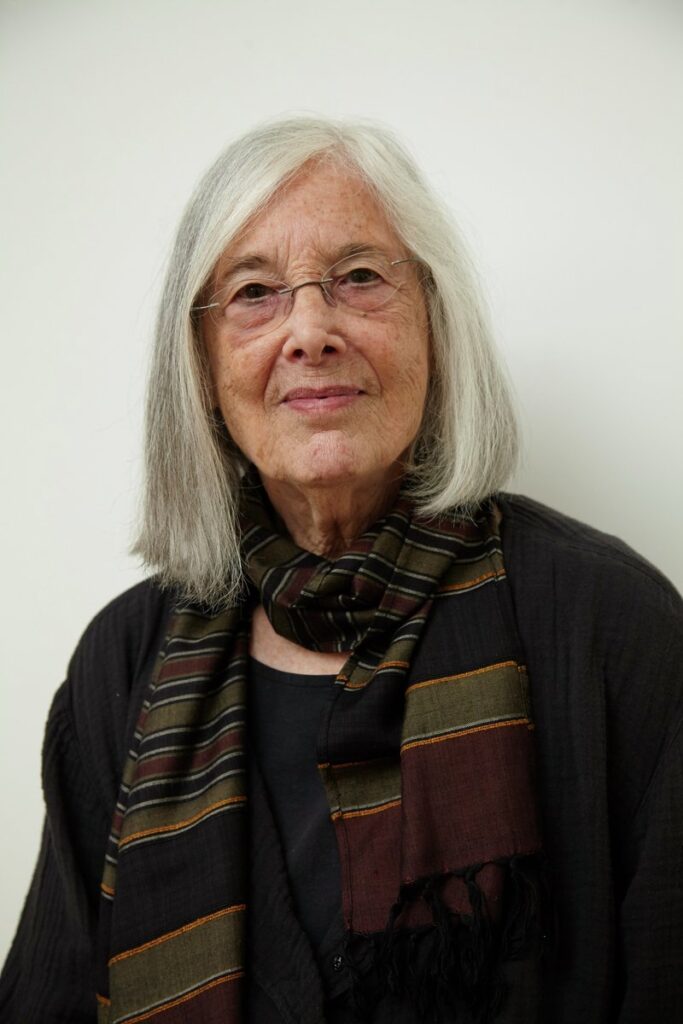 Chicago, United States
Website
Diane Simpson, born 1935, is a Chicago-based artist who for the past forty years has created sculptures and preparatory drawings that evolve from a diverse range of sources, including clothing, utilitarian objects, and architecture. The structures of clothing forms have continuously informed her work, serving as a vehicle for exploring their visually formal qualities, while also revealing their connections to the design and architecture of various cultures and periods in history. Her wide selection of materials (wood, perforated metals, linoleum, fabrics) reflect her interest in the coexistence of the industrial/architectonic and domestic worlds. She has exhibited widely in the US and abroad; most recently in the 2019 Whitney Biennial. In 2010, a retrospective was held at the Chicago Cultural Center, and she has had solo exhibitions at the Museum of Contemporary Art, Chicago and the Institute of Contemporary Art, Boston. Her work is in the permanent collections of the Whitney Museum of American Art; Art Institute of Chicago; Institute of Contemporary Art, Boston; and Museum of Contemporary Art, Chicago. She received a BFA in 1971 and an MFA in 1978 from the Art Institute of Chicago. Simpson is represented by Corbett vs Dempsey, Chicago; JTT, NY; and Herald St, London.
Chicago Cultural Center
Address
78 East Washington Street, Chicago, IL
Neighborhood
The Loop
Description
The Chicago Cultural Center serves as one of the main exhibition venue sites for CAB 5, featuring projects from more than 80 participants from ten countries. 
Opened in 1897, the Chicago Cultural Center is a Chicago landmark building operated by the Chicago Department of Cultural Affairs and Special Events and is home to free cultural exhibits and programming year-round.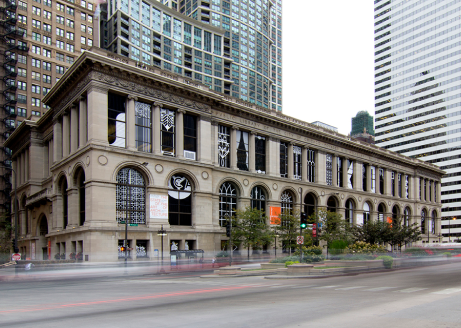 Project Overview
Samurai # 1, print with construction (multiple of 2), 1981
Diane Simpson is interested in the transformation and reinvention  of a diverse range of forms from the world of applied arts, including  clothing, furniture, utilitarian objects, and vernacular industrial  architecture. In particular, the structure of clothing forms and their  functional and sociological roles has continuously informed her  work. She typically concentrates on a section or detail of clothing— a turn of a collar or the shape of a sleeve. Architecture also has  had a strong influence on Simpson's work. In a similar manner, she  isolates a section of a building—chimney, window, roof shape— that intrigues her.  
Each of Simpson's sculptures is initially informed by a specific  reference, such as a child's bib, that she develops and transforms  through drawings. At the same time, the form is influenced by  architecture, for example an Art Deco detail. These hybrid, distilled  forms take shape through her choices of materials and means of  construction. The results are abstractions that often retain a  suggestion or essence of the initial source. In the melding of the  wearable with the structural, unwearable, Simpson's works seamlessly  shift from body to architectural form. 
Courtesy of the artist and Corbett vs. Dempsey