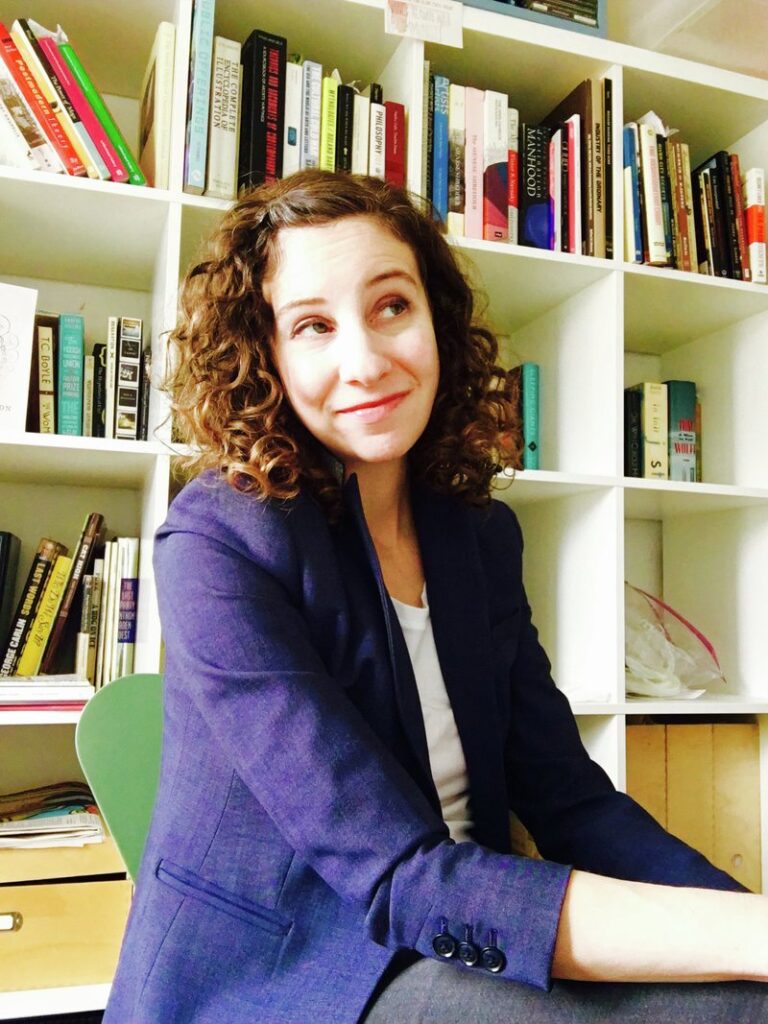 Chicago, United States
Website
Deb Sokolow (b.1974 Davis, CA) is an artist and writer whose schematic drawings and books visualize an idiosyncratic architectural future with both criticality and humor. A number of these maquette-like renderings respond through a feminist lens to the history of architecture and to the social engineering involved in designing the built environment. Her work has been included in the 4th Athens Biennale (Athens, Greece) and in exhibitions at Museum für Gegenwartskunst (Siegen, Germany), Van Abbemuseum (Eindhoven, Netherlands), The Drawing Center (New York), the Institute of Contemporary Art (Philadelphia), and the Wadsworth Atheneum Museum of Art (Hartford). Sokolow's drawings have been reproduced for BOMB Magazine, Houghton Mifflin Harcourt's Best American Comics and in Phaidon's Vitamin D2. Collections include the Los Angeles County Museum of Art, the Hirshhorn Museum and Sculpture Garden in Washington, D.C., the Scottsdale Museum of Contemporary Art, and the Museum of Contemporary Art in Chicago. She received an MFA from the School of the Art Institute in Chicago and a BFA from the University of Illinois, Urbana-Champaign. Sokolow, based in Chicago, is a recipient of the Artadia award, two Illinois Arts Council Agency visual arts fellowships and is on faculty in the department of Art Theory and Practice at Northwestern University.
Chicago Cultural Center
Address
78 East Washington Street, Chicago, IL
Neighborhood
The Loop
Description
The Chicago Cultural Center serves as one of the main exhibition venue sites for CAB 5 Chicago, featuring projects from more than 80 participants from about ten countries. 
Opened in 1897, the Chicago Cultural Center is a Chicago landmark building operated by the Chicago Department of Cultural Affairs and Special Events and is home to free cultural exhibits and programming year-round.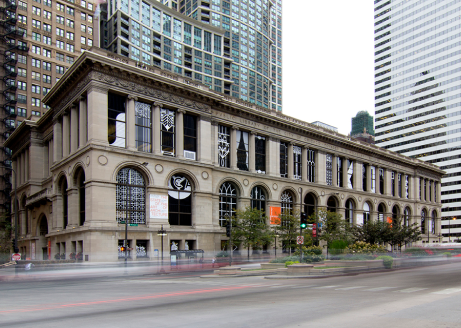 Project Overview
Schematics and Speculation, 2014–2021
Deb Sokolow's schematic drawings visualize an idiosyncratic  architectural future, present, and past with both criticality and humor.  A number of these maquette-like, two-and-a-half-dimensional  renderings and accordion-fold books view the history of architecture  through a feminist lens and speculate on the social engineering  involved in designing bunkers, spiritual spaces, and corporate  environments in an era of growing climate and economic instability. 
Courtesy of the artist and Western Exhibitions