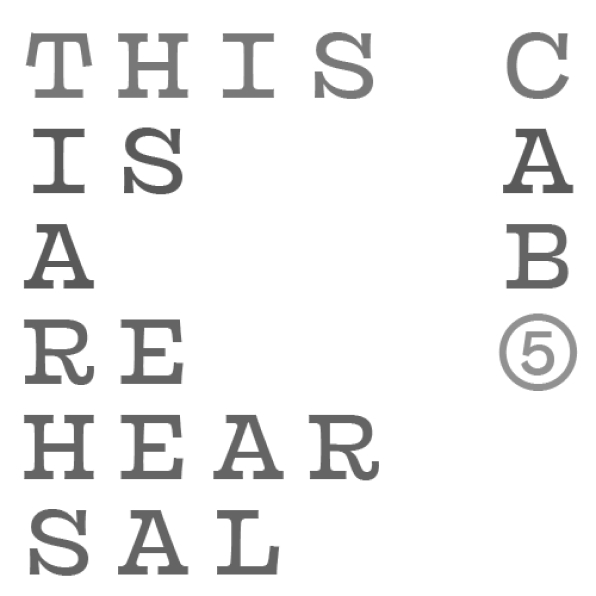 James R. Thompson Center
Address
100 W Randolph St., Chicago, IL, 60601
Neighborhood
The Loop
Description
The Chicago Architecture Biennial is pleased to announce the participation of the James R. Thompson Center as a Cultural Partner and City Site for the fifth edition of the citywide exhibition, CAB 5: This Is A Rehearsal. CAB 5's artistic team is led by the Chicago-based artist collective, Floating Museum. Hailed as one of Chicago's postmodern architectural marvels, the Helmut Jahn-designed building will open to the public from September 21, 2023–through the end of the year and will host five exhibitions and site-specific installations made possible by Prime, Capri, and Google.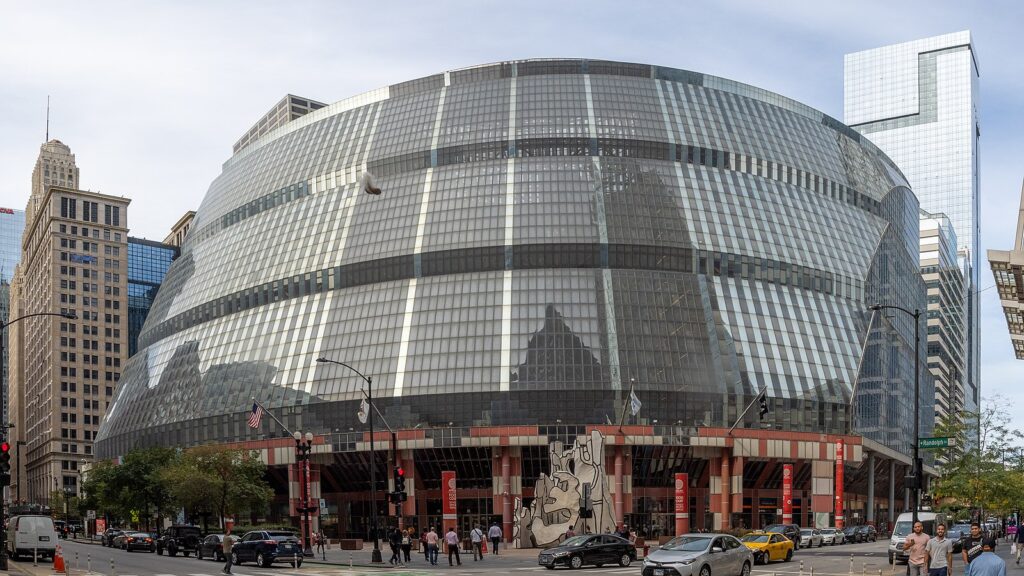 Project Overview
Accessory to an Event (market stand prototype—gary Indiana farmers market)
The abandonment of the Gary Farmers Market* the year following  its unveiling in 1975, leaves the city of Gary with a complicated and  remarkable site. Forty-eight years have passed as steel has rusted  and cracks have developed in the concrete. Mosses, plants, and trees  have rooted and grown, and debris has accumulated. The Farmers  Market site now hosts a micro-climate of shade and overgrowth.  Large steel truss-work shapes still float overhead—elegantly and  optimistically as ever, but now intertwine with voluntary trees that  have become part of the architecture and the architecture part  of the trees. The nutrient cycles for this unintended plant-life echo  the nutrient cycles tapped by humans in the production of food that  the market was originally designed to serve. 
Fly-dumped building materials, abandoned household items, and  strips of wire casings left behind by scavengers carefully pulling  copper from salvaged electrical wire, are all indicators of alternative  market forces at work and have all found their way into this  installation. The Gary market stand prototype creates a moment to  observe and speculate on this confluence of material, economic,  social, and ecological conditions. It creates a moment to witness  the passage of time measured in accumulated growth-rings of wood  and thickening of moss. It doesn't lay out a specific plan for the  future but despite the ruptured civic promise that the site currently  represents—this project speculatively clings to the complex and  humble social promise of a local marketplace. 
*Whitley & Whitley Architects, LLC (Cleveland, Ohio) see Steel Studio installation