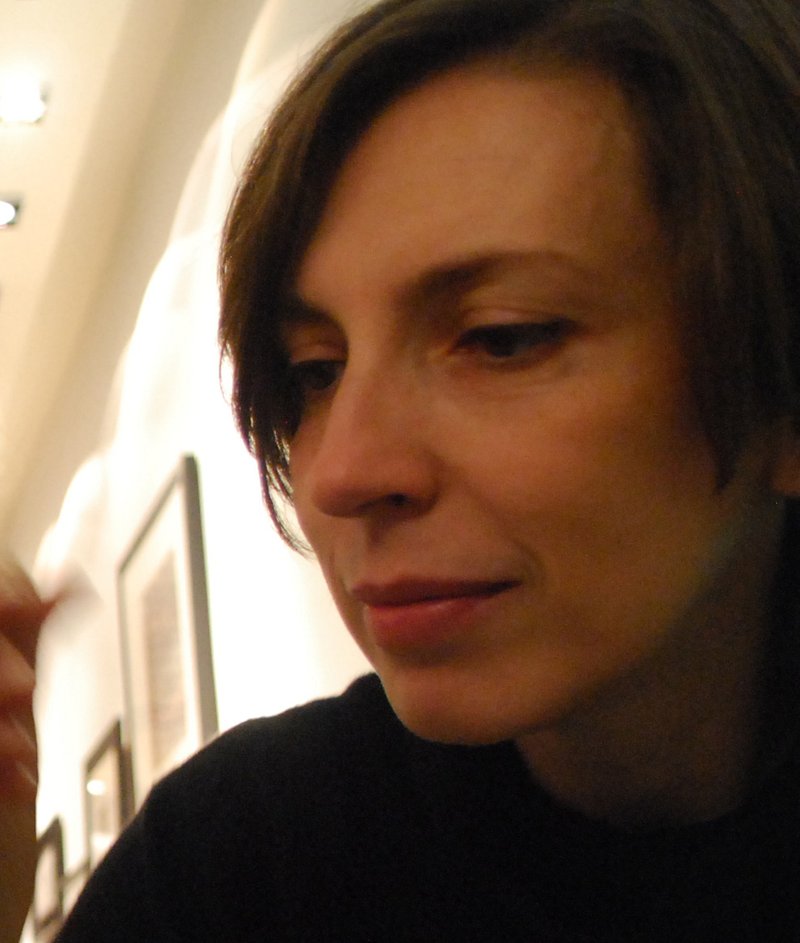 Segovia and Madrid, Spain
The d-Lab is an architecture and design laboratory located at IE University in Segovia, Spain. Its establishment in 2013 was driven by the desire to address critically the highly regulated academic landscape for architecture education in Spain.Operating as a bridge between pedagogy and practice, the d-Lab seeks to strike a balance, avoiding extremes of being either an autonomous academic design studio or a simulation of a professional office. This middle ground allows it to effectively connect theory with real-world applications, the ideal with the real, and students and professors with current pressing issues.An essential aspect of the d-Lab's mission is its commitment to engaging with specific urban and rural contexts, particularly those with complex sociocultural and economic dynamics that often go unaddressed by conventional administrative and professional approaches. By tackling these challenges, the d-Lab contributes to a more well-rounded and inclusive approach to architecture and design education while challenging the role of universities in their local contexts.The d-Lab is directed by Professor Romina Canna and involves the collaboration of Professors Wesam Al Asali, Marcela Aragüez, and Maxon Higbee and approximately 200 students since its inception in 2013.
Romina Canna is a PhD in Urbanism, Licensed Architect, Assistant Professor and d-Lab Director at the School of Architecture and Design at IE University. She is also a Visiting Professor at the Technical School of Architecture in Valencia (ETSAV). Previously she has taught at the Illinois Institute of Technology and in the National University of Rosario. Her research focuses on the relationship between infrastructure and urbanism and the (critical) state of the discipline of architecture when operating in these fields.
Maxon Higbee is an artist and a professor of architecture at IE University. He was a full-time fellow in the Painting and Drawing program at the Art Institute of Chicago. Upon completing his Masters of Fine Arts degree he received a John Quincy Adams Fellowship Grant for artistic merit. He is currently pursuing his doctorate in Visual Studies, in the Department of Art at the Complutense University in Madrid.
Marcela Aragüez is a Licensed Architect, Assistant Professor and Associate Director of Undergraduate Studies in Architecture at the School of Architecture and Design at IE University with a PhD in architectural history and theory. Previously she has held teaching and research positions at ETH and HSLU in Switzerland, and at The Bartlett in London. She is a member of the Editorial Board of Architectural Histories. Her research focuses on the production of adaptable architecture with an emphasis on cross-cultural post-war practices.
Chicago Cultural Center
Address
78 East Washington Street, Chicago, IL
Neighborhood
The Loop
Description
The Chicago Cultural Center serves as one of the main exhibition venue sites for CAB 5, featuring projects from more than 80 participants from ten countries. 
Opened in 1897, the Chicago Cultural Center is a Chicago landmark building operated by the Chicago Department of Cultural Affairs and Special Events and is home to free cultural exhibits and programming year-round.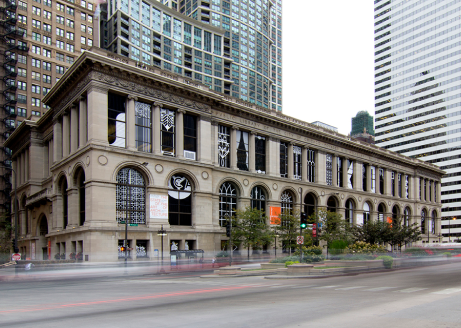 Project Overview
d-LAB
The d-Lab is a laboratory of architecture and design based at IE  University in Segovia, Spain. It was founded in 2013 as a response  to the country's highly regulated academic environment for  architecture education. The d-Lab bridges pedagogy and practice  in an attempt to avoid the autonomous version of a design studio  and the incomplete simulation of a professional office. To showcase  this singular approach, d-Lab presents materials from the  development of three flagship projects: Casa de la Lectura, a key  cultural infrastructure in the Segovia City Centre; Casetas de las  Biblio de Verano, a series of summer libraries located in public  spaces around Segovia; and the assessment and restoration of San  Pedro de los Picos, an abandoned Romanesque church. Each of  these projects illustrates one of d-Lab's core methodological values:  engagement between academia and public institutions, as well  as with the local community; an alternative pedagogical approach  that puts students in direct contact with the real world; and the  generation of the resulting project. By doing so, the d-Lab's methods  extend beyond the production of a mere physical object, but  rather place the university as an active agent in its community while  producing social infrastructures that blend into the wider city.