Carol Ross Barney with Ryan Gann and DuSable Park Design Alliance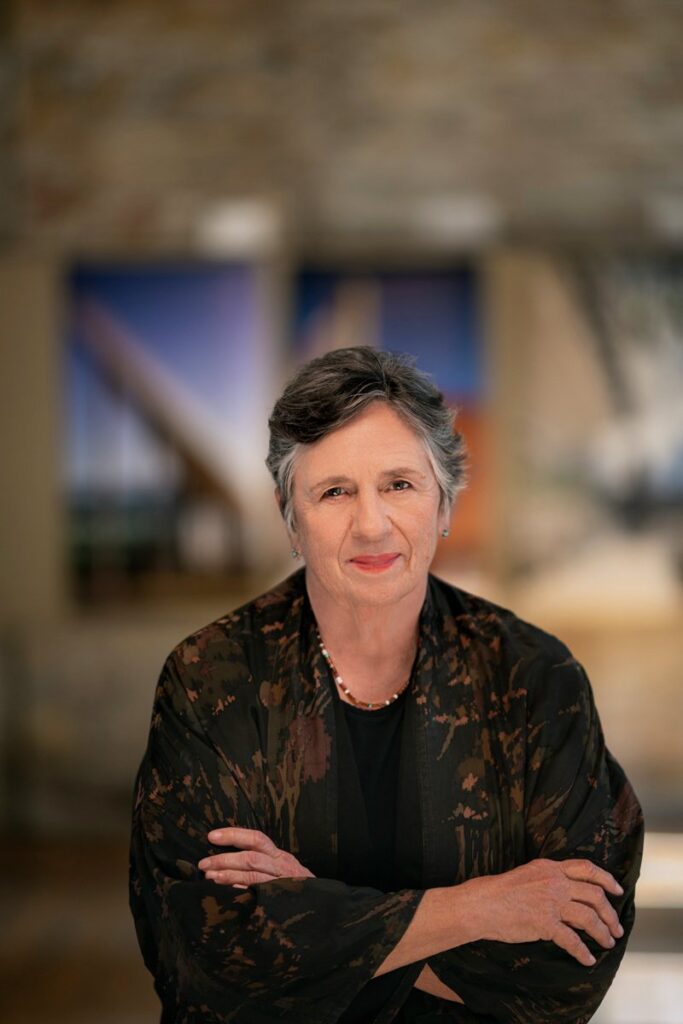 Chicago, United States
Website
Carol Ross Barney, FAIA, HASLA, is the 2023 American Institute of Architects Gold Medal recipient and is in the vanguard of civic space design with a career that spans over 50 years. She is dedicated to design of public spaces, from small community facilities, to campus buildings for premier academic and research institutions, to groundbreaking new transit stations and civic and urban places. Her exploration into the power of how the built environment can improve our daily lives has produced distinctive structures that have become cultural icons.
As an architect, urbanist, mentor, and educator, she has relentlessly advocated that excellent design is a right, not a privilege. For nearly two decades, Carol's studio has been working along Chicago's Rivers, including design of the Chicago Riverwalk and a vision for improvements for all 150 miles of riverfront.
Other notable projects include design of the new Oklahoma City Federal Building that replaced the Murrah Federal Building following a domestic terrorist attack; the CTA Cermak and Morgan Street Stations; McDonald's Chicago and Disney World Flagship Restaurants; the Searle Visitor Center at the Lincoln Park Zoo; the JRC Synagogue in Evanston; UMD Civil Engineering Building; Multi-Modal Terminal at O'Hare International Airport; NASA Aerospace Communications Facility, and Chicago's new DuSable Park.
Carol's work has been honored with over 200 major design awards including the Cooper Hewitt Smithsonian Design Museum, National Design Award, fourteen National American Institute of Architects Honor Awards for Architecture, Interior Architecture, and Urban Planning and Design, over 44 AIA Chicago Awards, and two AIA Committee on the Environment, Top Ten Project Awards for sustainably designed buildings.
Carol is a graduate of the University of Illinois and served as a U.S. Peace Corps volunteer in Costa Rica planning national parks. She has taught an advanced Design Studio at the Illinois Institute of Technology for over thirty years.
Chicago Cultural Center
Address
78 East Washington Street, Chicago, IL
Neighborhood
The Loop
Description
The Chicago Cultural Center serves as one of the main exhibition venue sites for CAB 5, featuring projects from more than 80 participants from ten countries. 
Opened in 1897, the Chicago Cultural Center is a Chicago landmark building operated by the Chicago Department of Cultural Affairs and Special Events and is home to free cultural exhibits and programming year-round.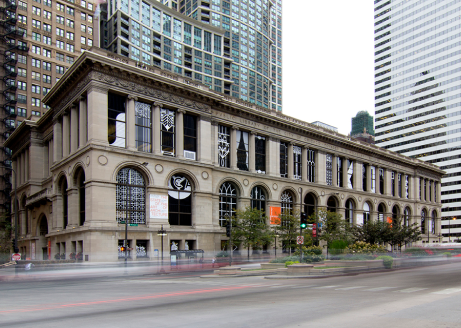 Project Overview
Parallel Histories
Parallel Histories explores stories of Jean Baptiste Pointe DuSable  and the land that birthed a modern metropolis. DuSable, a Haitian born entrepreneur, arrived in Checagou (Chicago) around 1775 with  his wife Kitihawa and family to establish a trading post at the  confluence of the Chicago River and Lake Michigan. Over 200 years  later, in an overdue acknowledgement of the city's first non-native  resident, a public park is being developed in his honor. During  DuSable's time in Chicago, he amassed significant wealth and  assets. On May 7, 1800, DuSable sold his buildings, livestock, and  household goods. Sale records give us a glimpse into the  sophisticated enterprise that he operated along the banks of the  Chicago River.  
Parallel Histories brings DuSable's estate back to life, reinterpreted  as pavilions dotting the future park's untouched landscape. This call  and response between the past and present celebrates a story that  is hiding in plain sight and builds momentum for DuSable Park— Chicago's newest civic space. Parallel Histories is designed by Carol  Ross Barney and collaborators Ryan Gann and the DuSable Park  Design Alliance (DPDA). In 2022, the Chicago Park District selected  the DuSable Park Design Alliance to bring the park to life. DPDA is  founded, owned, and led by Brook Architecture, an African American,  woman-owned architectural design firm, and Ross Barney Architects,  a woman-owned architecture, landscape architecture, and urban  design studio.