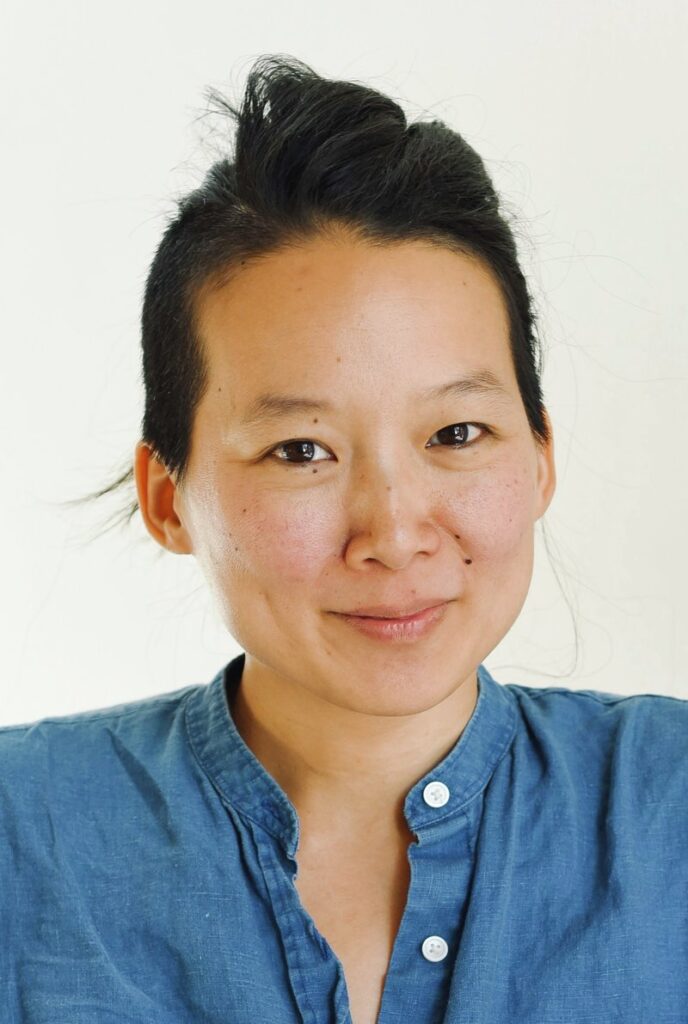 Los Angeles, United States
Website
Candice Lin is an interdisciplinary artist whose work deals with the politics of representation and issues of race, gender, and sexuality through histories of colonialism and diaspora. Lin works with installation, drawing, video, and living materials and processes, such as mold, mushrooms, bacteria, fermentation, and stains. She has had recent solo exhibitions at Spike Island, Bristol, UK (2022); The Carpenter Center for the Visual Arts, Cambridge (2022); Walker Art Center, Minneapolis (2021); Guangdong Times Museum, Guangzhou, China (2021); and the Govett Brewster Art Gallery, New Plymouth, New Zealand (2020). Lin's work was included in the 59th Venice Biennale, The Milk of Dreams (2022), Prospect.5 Triennial Yesterday We Said Tomorrow (2022), and both the 13th and 14th Gwangju Biennales (2021, 2023). She is an associate professor of art at the University of California Los Angeles.
Chicago Cultural Center
Address
78 East Washington Street, Chicago, IL
Neighborhood
The Loop
Description
The Chicago Cultural Center serves as one of the main exhibition venue sites for CAB 5 Chicago, featuring projects from more than 80 participants from about ten countries. 
Opened in 1897, the Chicago Cultural Center is a Chicago landmark building operated by the Chicago Department of Cultural Affairs and Special Events and is home to free cultural exhibits and programming year-round.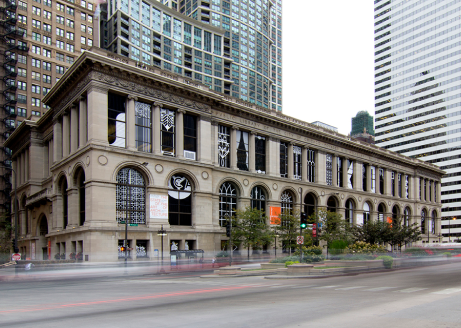 Project Overview
Metamorphosis in Space, 2013
In Metamorphosis in Space, a human-size cockroach lies on its back  on an unmade bed. The sculpture is part of Candice Lin's installation  The Long-lasting Intimacy of Strangers, which looks at theories of  evolution, biology, race, and gender. The sculpture references both  Franz Kafka's 1915 novella The Metamorphosis, as well as scientist  Lynn Margulis's once controversial but now accepted notion that  evolution occurs not by "survival of the fittest" but through coevolving  symbiotic relationships. Metamorphosis in Space was inspired by  a specific, scientific study of the bug genus Coridromius, an insect in  Australia that coevolved to form false vaginal sheathes as a way of  protecting its reproductive agency against rape. The silicone fissures  in the sides of the sculpture's body have bat faces drawn from the  work of Ernst Haeckel, a German zoologist whose work championed  Social Darwinism and eugenics and contributed to Nazi ideology.  In Margulis's coevolutionary theory, which opposed Social Darwinism,  she described how new cellular forms emerged from different cells  working together and eventually forming a new type of cell. This  collaboration is not always without violence. A new cell can also be  formed when one cell attempts to consume another but is unable  to digest all aspects of it. Those undigested remnants remain intact  within the cell, creating a whole new cellular form. Lin examines  this concept metaphorically as she thinks about how science,  desire, consumption, and othering shape how we conceptualize race  and gender. 
Courtesy the Artist and François Ghebaly