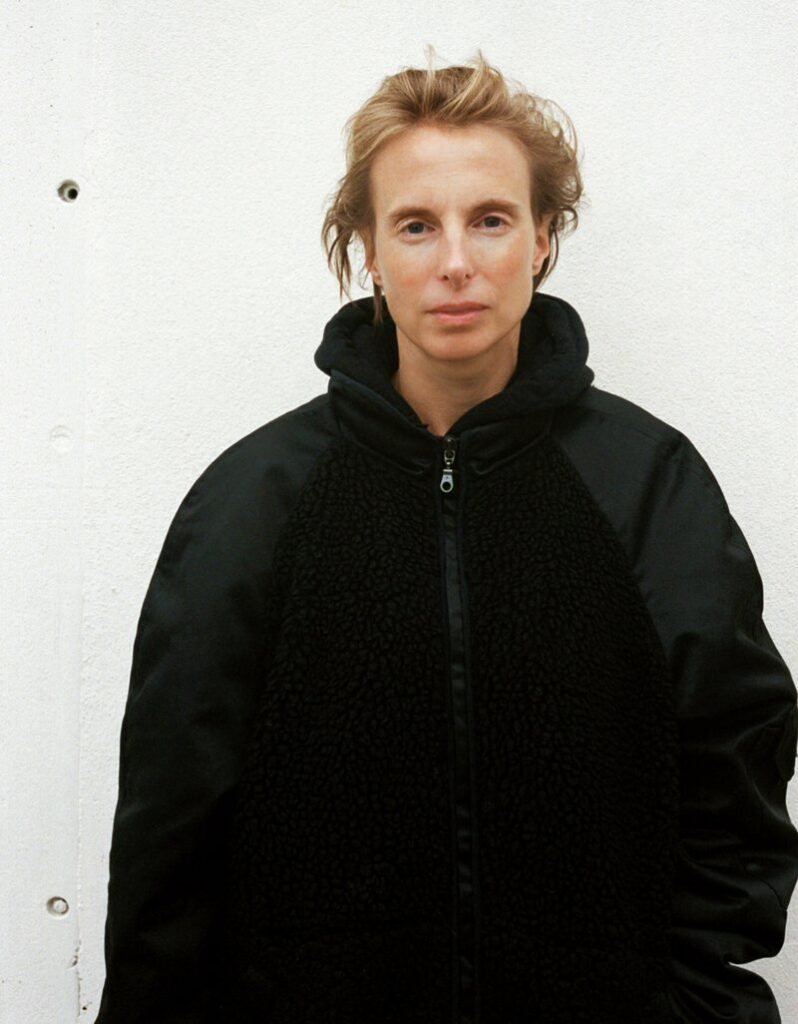 New York, United States
Camille Henrot (born 1978, France) is recognized as one of the most influential voices in contemporary art today. Over the past twenty years, she had developed a critically acclaimed practice encompassing drawing, painting, sculpture, installation, and film. Inspired by literature, second-hand marketplaces, poetry, cartoons, social media, self-help, and the banality of everyday life, Henrot's work captures the complexity of living as both private individuals and global citizens in an increasingly connected and over-stimulated world.
In 2013, Henrot received widespread critical acclaim for her film "Grosse Fatigue", made during a fellowship at the Smithsonian Institution and awarded the Silver Lion at the 55th Venice Biennale in 2013. She elaborated ideas from Grosse Fatigue to conceive her acclaimed 2014 installation "The Pale Fox" at Chisenhale Gallery in London. In 2017, Henrot was given carte blanche at Palais de Tokyo in Paris, where she presented the major exhibition "Days Are Dogs." She is the recipient of the 2014 Nam June Paik Award and the 2015 Edvard Munch Award and has participated in the Lyon, Berlin, Sydney, and Liverpool Biennials, among others.
Henrot has had numerous solo exhibitions worldwide. Upcoming solo exhibitions include Lokremise St. Gallen (2023) and Fondazione ICA Milano (2023).
Chicago Cultural Center
Address
78 East Washington Street, Chicago, IL
Neighborhood
The Loop
Description
The Chicago Cultural Center serves as one of the main exhibition venue sites for CAB 5 Chicago, featuring projects from more than 80 participants from about ten countries. 
Opened in 1897, the Chicago Cultural Center is a Chicago landmark building operated by the Chicago Department of Cultural Affairs and Special Events and is home to free cultural exhibits and programming year-round.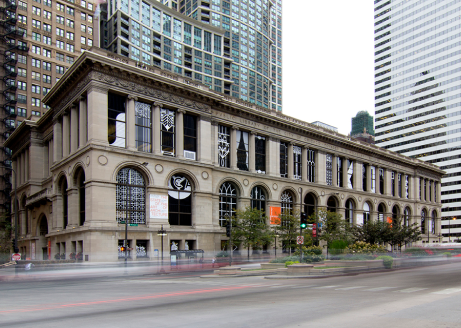 Project Overview
Fairweather Mother
Fairweather Mother is part of a series of works by French artist  Camille Henrot about dependency and the ambivalent nature of care.  The works imply that alienation and coming of age are experienced  not only by those growing and learning, but also by those attending  to, teaching, and caring for them. Henrot's reflections on these  themes occupy complex landscapes, rather than idealized utopias.  In the artist's words: "I want to acknowledge how care is—beyond  being an essential, generative, precious act of love and attention—is  also an ambivalent, entangled and messy act at times." 
Courtesy of the artist and HAUSER & WIRTH