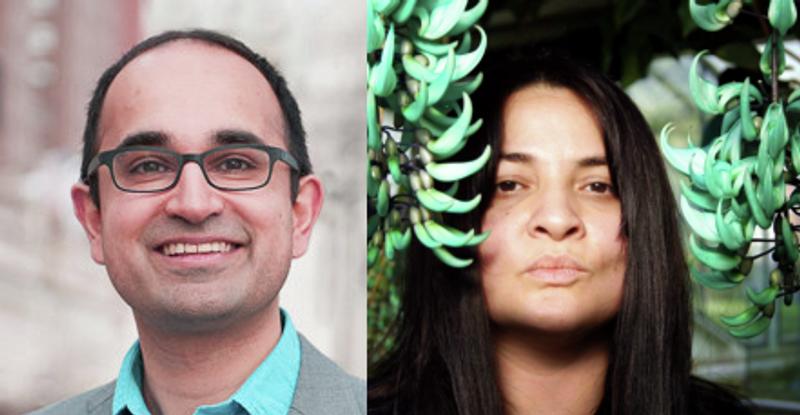 Chicago, United States & New York, United States
Website
Botanical City calls attention to endangered landscapes and preservation as transformation. We value and protect what you love. Our team works on new intersections between art and science through landscape design strategies that perform long-term creative processes. At Botanical City, we design, plant, educate and learn.Botanical City combines urban landscape designers and artists committed to preserving and transforming cultural landscapes as a long-lasting pedagogical experience to encourage culturally and environmentally healthy neighborhoods. The design approach centers on collectiveness through simultaneous research and design to work beyond oppositions between science, art, culture, and nature.Botanical City research and practice are rooted in three principles: Cities and landscapes are ancestral, alive, and constantly transformed. The work reflects on forms of connectivity across scales and time that focus on modus operandi rather than on strict morphological solutions.
Chicago Cultural Center
Address
78 East Washington Street, Chicago, IL
Neighborhood
The Loop
Description
The Chicago Cultural Center serves as one of the main exhibition venue sites for CAB 5, featuring projects from more than 80 participants from ten countries. 
Opened in 1897, the Chicago Cultural Center is a Chicago landmark building operated by the Chicago Department of Cultural Affairs and Special Events and is home to free cultural exhibits and programming year-round.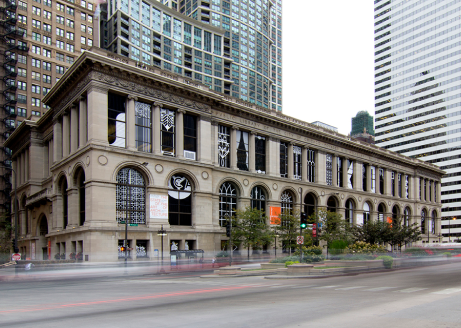 Project Overview
BioDiscordance
Chicago's landscape is a testament to its industrial past, with  abandoned train lines, empty buildings, and polluted land that  perpetuates systemic inequities and disinvestment in African  American and Hispanic neighborhoods. BioDiscordance focuses on  the repurposing of the Englewood Trail, an abandoned train  line that symbolizes long-standing issues of social inequality and  environmental injustice. By bringing together diverse voices through  immersive in-situ and ex-situ experiences and involving organic and  inorganic materials, Botanical City invites participants to engage  with the landscape on a sensory level. As participants touch, feel,  smell, hear, and taste the landscape, they gain a depth of knowledge  about plants, water, and contaminated soil. BioDiscordance tests  new pedagogies as a living landscape school where learning  promotes justice and equity and empowers all to become change  agents in their communities. 
Project Team: Maria Villalobos, Nilay Mistry, Anton Seals Jr., Melvin Henley, PAC  Leaders, Amanda Soto, Chicago Metal Supply, Claudia Herasme, Diamatina Sanchez Feda Wardak, Genesis Ramirez, Johann Friedl, Jorge Mayorga, Mahmudur Rahman Urban Growers Collective, Will Basco