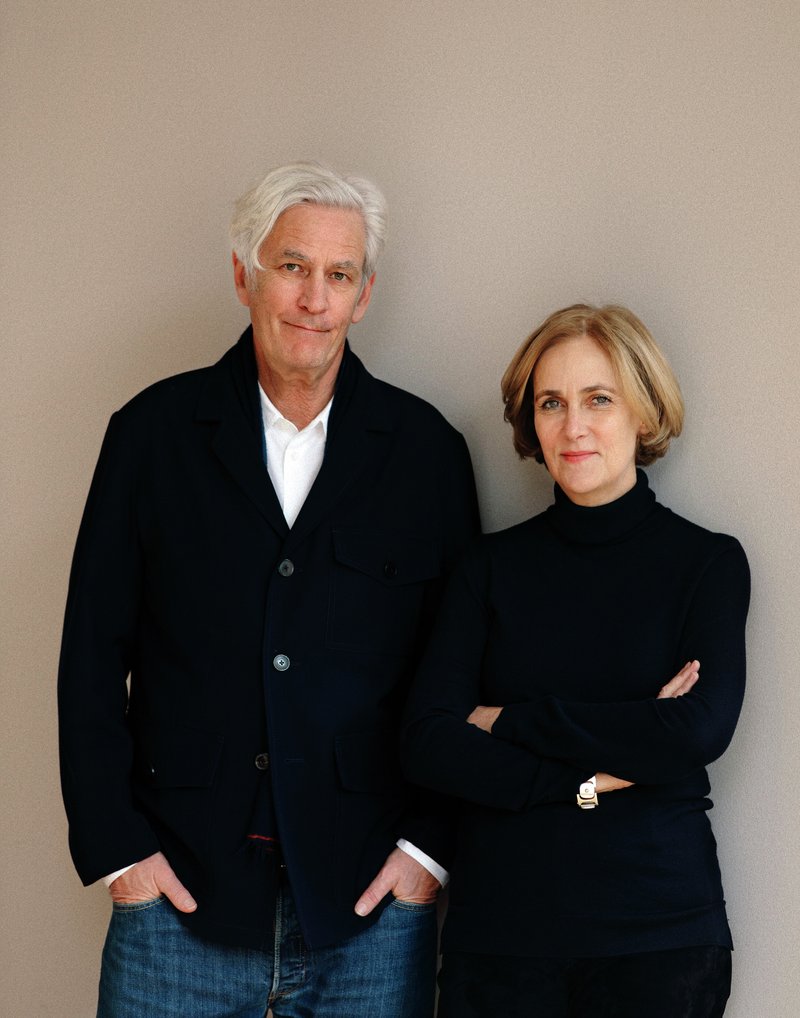 Berlin, Germany
Website
Active internationally, the roots of Barkow Leibinger go back to building for industry, specifically for companies whose technologies drove an interest in evolving technologies and craft. The firm's approach interfaces practice, research, and teaching, with a focus on experimentation in materiality and how it is transformed by digital and analogue tools and technologies. This research informs the design and construction of building elements for ongoing projects — for example, in the realm of prefabrication, the composition of concrete (gradient or lightweight), timber, and ceramic elements. The spectrum of Barkow Leibinger's work encompasses various scales. They range from master planning, urban high-rises, offices, and industrial buildings to residential homes, installations, and prototypical exhibition pavilions. In 2007, Barkow Leibinger's work was awarded the Marcus Prize for Architecture. They have received the DAM Prize for Architecture in Germany in 2009 and several Honor Awards for Architecture from the American Institute of Architects. Barkow Leibinger was established in Berlin in 1993 by Frank Barkow and Regine Leibinger following their master's degrees at the Graduate School of Design at Harvard University. The firm's team for CAB5 is supported by Stefan Sauter, Nicolai Junkers, Reidar Mester, Andreas Moling, Federico Lepre, and Ava Hill.
Chicago Cultural Center
Address
78 East Washington Street, Chicago, IL
Neighborhood
The Loop
Description
The Chicago Cultural Center serves as one of the main exhibition venue sites for CAB 5, featuring projects from more than 80 participants from ten countries. 
Opened in 1897, the Chicago Cultural Center is a Chicago landmark building operated by the Chicago Department of Cultural Affairs and Special Events and is home to free cultural exhibits and programming year-round.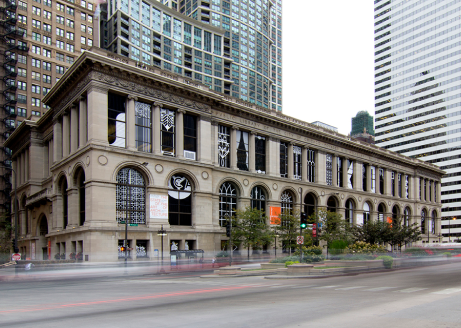 Project Overview
Cardboard Merzbau
Cardboard Merzbau's immersive environment of aggregated recycled  cardboard tubes recalls Kurt Schwitters's Merzbau, which the  Bauhaus artist constructed in 1923, in Hanover, Germany. The original Merzbau was a three-dimensional collage in the form of an abstract  grotto that reconfigured an existing historical interior. Located at the  north entrance lobby of the Chicago Cultural Center, Barkow Leibinger's  project contrasts low-tech, ad hoc, found cardboard tubes with the  formal grandeur of the Cultural Center lobby. The cardboard tubes are  bundled together to create self-supporting walls with undulating  surfaces that form an abstract environment that visitors can explore. 
In the 1940s, the Container Corporation of America collaborated with  Bauhaus artists and designers who had relocated to Chicago after  World War II and formed the New Bauhaus. Together, they used  cardboard packaging to advocate for greater social and environmental  awareness in the United States. Today, the demand for cardboard  packaging has increased exponentially, as a result of pandemic-era  online ordering, overtaking supply capacity and increasing the  cardboard industry's carbon footprint. In this rehearsal for a world to  come, Cardboard Merzbau could serve as a prototype for cardboard's  second life as architecture for living and working in the future.