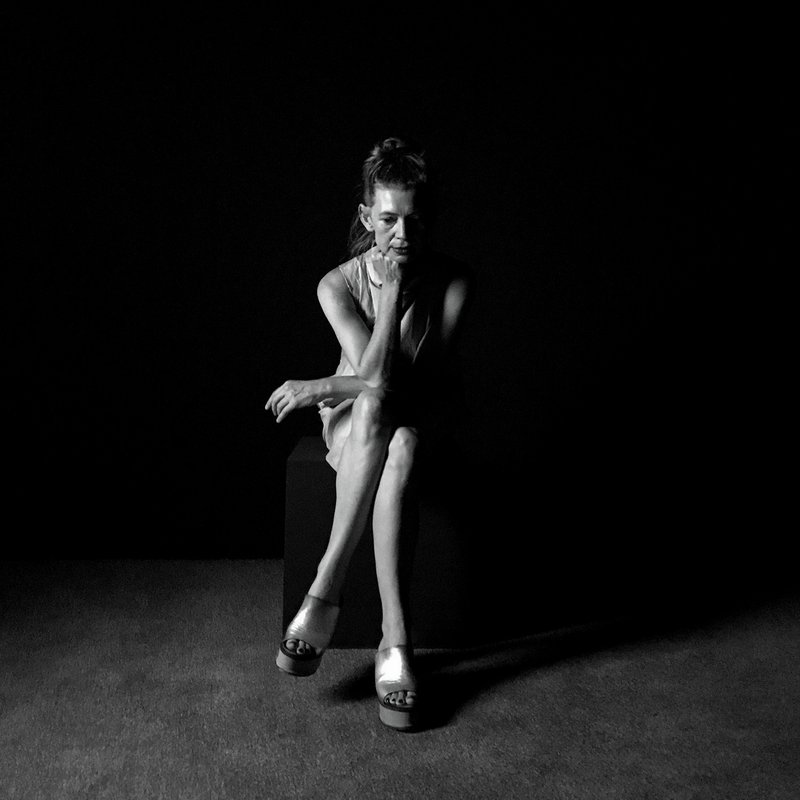 Accra, Ghana & Vienna, Austria
Website
Baerbel Mueller is an architect and researcher based in Austria and Ghana, whose spatial practice is strongly informed by contextual approaches, with an interest in translating these into new typologies and contemporary responses. She is founder of nav_s baerbel mueller [navigations in the field of architecture and urban research within diverse cultural contexts], focusing on projects located on the African continent since 2000. She is also the dean of and associate professor at the Institute of Architecture (I oA) at the University of Applied Arts Vienna, and founder and head of [Applied] Foreign Affairs.
[A]FA is a transdisciplinary lab that investigates spatial, infrastructural, environmental, and cultural phenomena in rural and urban Sub-Saharan Africa. Each lab project centers on a distinct question or (com)mission and culminates in field trips and residencies through which applied research, mappings, rural and urban growth patterns, urban prototypes, imaginary (art) spaces, and relational physical interventions are produced. Participants are introduced to the spatial diversity and cultural vibrancy of the contemporary condition of the respective project context, followed by "intensives" that focus on the status and potential of a specific region and interest. This process of relating and making is conceptualized in a reactive and slowed-down manner. Conditions of uncertainty and fragility are embraced. The outcome of each lab is shared and presented in different formats and contexts.
Chicago Cultural Center
Address
78 East Washington Street, Chicago, IL
Neighborhood
The Loop
Description
The Chicago Cultural Center serves as one of the main exhibition venue sites for CAB 5, featuring projects from more than 80 participants from ten countries. 
Opened in 1897, the Chicago Cultural Center is a Chicago landmark building operated by the Chicago Department of Cultural Affairs and Special Events and is home to free cultural exhibits and programming year-round.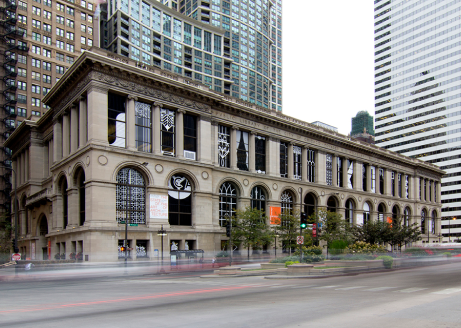 Project Overview
Softened Sealed.Scapes
Softened Sealed.Scapes aims to share the beauty, evolution, and  appropriation of floorscapes in the context of urban open spaces in  Ghana. The work combines three perspectives: conceptual/poetic,  phenomenological/ investigative, and projective/speculative. A  collaged reflection on sealed surfaces, such as buildings, roads, and  parking lots, begins with an initial spatio-programmatic and  sociocultural (anthropocentric) interest in exploring their (human)  uses and appropriations. Later investigations have focused on  ecologies and beyond-human-centered readings of sealed surfaces,  addressing their environmental impact in relation to unsealed soil.  
The old airfield in the city of Tamale, northern Ghana, is a sealed  terrain that has lost its original functionality and is now a floorscape  full of potential. Baerbel Mueller has been investigating this  overlooked but familiar site. In its eccentric proportions, openness,  and horizontality, the airfield is an asphalt relic, an eroded, sealed  surface distinctly bordered by buildings and a growing neighborhood  on one side, and running wild and co-inhabited by a diversity of  species on the other. Through a project that started with one-to-one  applied research and experimental interventions by the [A]FA lab  team in dialogue with the community, this site is being designed  as unique public space to serve both the surrounding community  and the entire city of Tamale. For the installation in CAB 5, visual  and audio material from Mueller's archive of artistic research and  teaching are interwoven to create a narrative of fragments.
In collaboration with Oliver Alunovic, Daniil Zhiltsov, and Linus Miller.