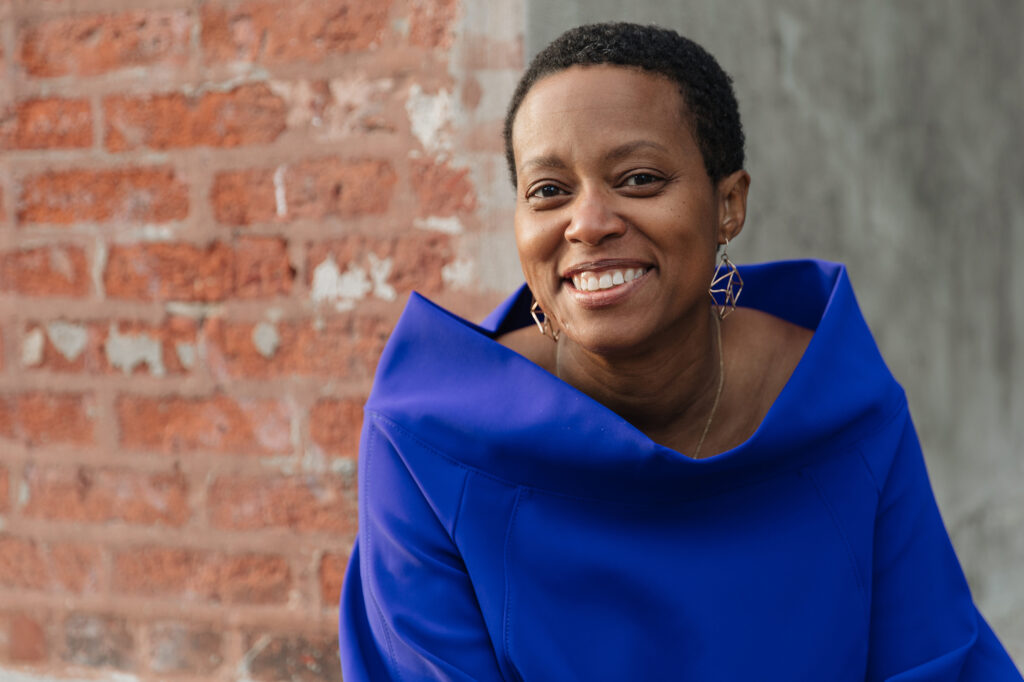 Chicago, United States
Website
Amanda Williams is an artist and architect who re-imagines public space to expose the complex ways that value, both cultural and economic, intersects with race in the built environment. Williams' creatively uses color to visualize the ways urban zoning, land use, and disinvestment impact the lives of everyday residents, particularly in African American communities. Amanda has been widely recognized for her work including as a MacArthur Foundation Fellow, a USA Ford Fellow, a Joan Mitchell Foundation awardee and Public Art Dialogue awardee for achievement in the field of public art. Her work is in several permanent collections including the Art Institute of Chicago and the Museum of Modern Art. Williams received a BArch (1997) from Cornell University.
Chicago Cultural Center
Address
78 East Washington Street, Chicago, IL
Neighborhood
The Loop
Description
The Chicago Cultural Center serves as one of the main exhibition venue sites for CAB 5, featuring projects from more than 80 participants from ten countries. 
Opened in 1897, the Chicago Cultural Center is a Chicago landmark building operated by the Chicago Department of Cultural Affairs and Special Events and is home to free cultural exhibits and programming year-round.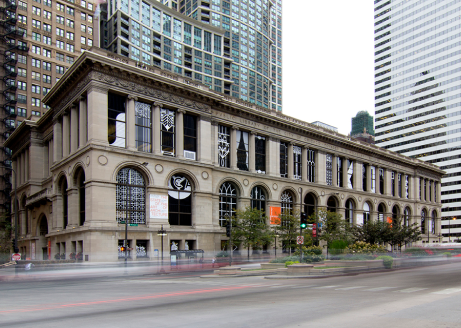 Project Overview
Redefining Redlining
Redefining Redlining is an ongoing installation by artist Amanda
Williams in the Washington Park neighborhood of Chicago. In fall
2022, Williams and the Emerald South Economic Development
Collaborative led hundreds of volunteers in a mass planting of one
hundred thousand red tulips at E. 53rd Street and S. Prairie Avenue.
The bulbs were planted in plots that replicate the original footprint
at full scale of the almost two dozen houses and buildings that once
occupied the site. The artist chose tulips because of their history
as a commodity in the Dutch Golden Era (1575–1675). During that
time, frenzied speculation over the promised beauty the flowers led
the bulbs to be sold for as much as the value of a home.
In the spring of 2023, a sea of red tulips bloomed for three weeks
at the site. These floral footprints symbolize the social and financial
value the neighborhood of Washington Park once held, honor the
people living and working there now, and express hope for the
beautiful Black neighborhoods that will be there in the future. The
tulips will continue to bloom each spring, bringing a colorful burst of
joy and also serving as a year-round outdoor classroom for local
students and residents to gain agency through conversations about
alternative approaches to equitable development.
Project team; Alana Berry, Marlease Bushnell, Emerald South Economic Development  Collaborative, Sarah Hanson, Sophie Lipman, Bianca Marks and Nick Raffel  
Special thanks to Chicago Architecture Center, Jordan Grimes, Walter H. Dyett High  School for the Arts