Outside the Box: Modern and Contemporary Houses in Riverside Walking Tour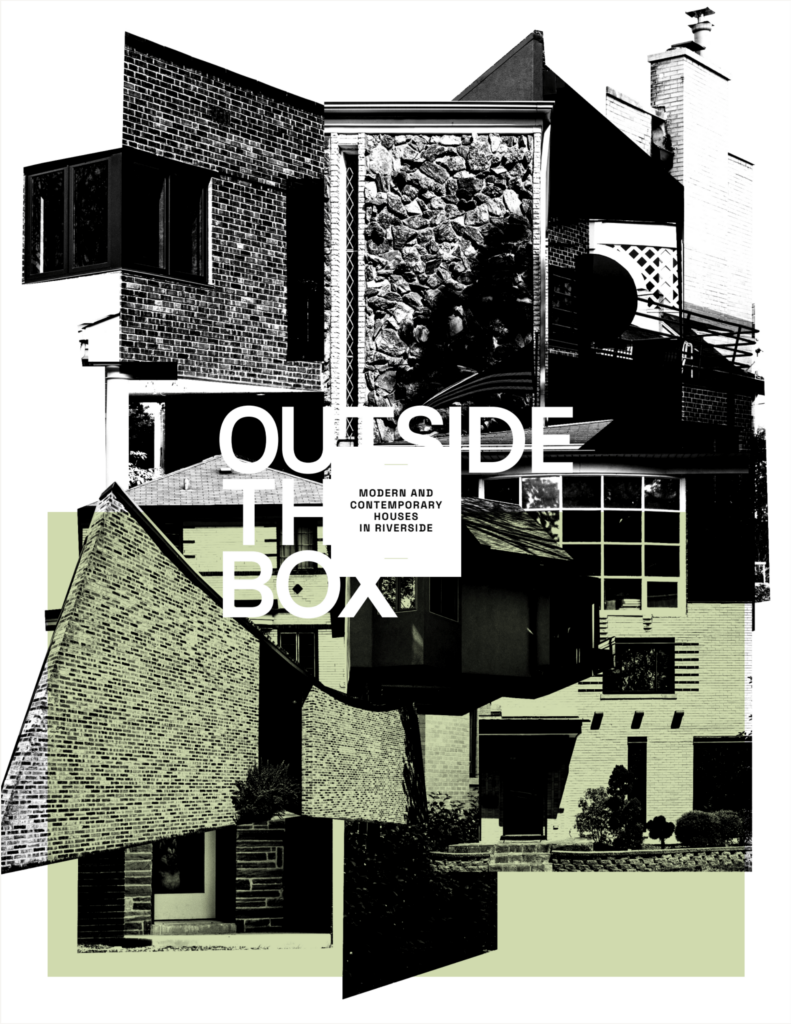 About the program
Please join The Riverside Arts Center as they present a walking tour featuring some of the homes in their newest exhibition, Outside the Box: Modern and Contemporary Houses in Riverside.
This tour will be led by 3rd generation Riversider Bianca Buckzo and will meet at the Riverside Train Station. 
About the Exhibition
The Riverside Arts Center presents Outside the Box: Modern and Contemporary Houses in Riverside. This FlexSpace exhibition is guest co-curated by Kim Freeark (Riverside homeowner) and Michelangelo Sabatino (Riverside homeowner, architectural historian and preservationist). Through their extensive research and with the participation of Riverside residents, they have enlisted the talents of photographer Will Quam to document modern and contemporary houses in Riverside built from the 1930s to the present. The exhibition highlights histories of the houses and their owners, along with personal stories from the residents. Included in the exhibition are a set of 3-D printed models of a selection of the houses created by architect Andrew Obendorf (Riverside homeowner). The catalogue, which contains the photographs and stories of these homes and their owners and was designed by Board member Dan Streeting, will be available for purchase.