Drag Up: Karmaklubb* X DPAM in collaboration with Brendan Fernandes (Day 1)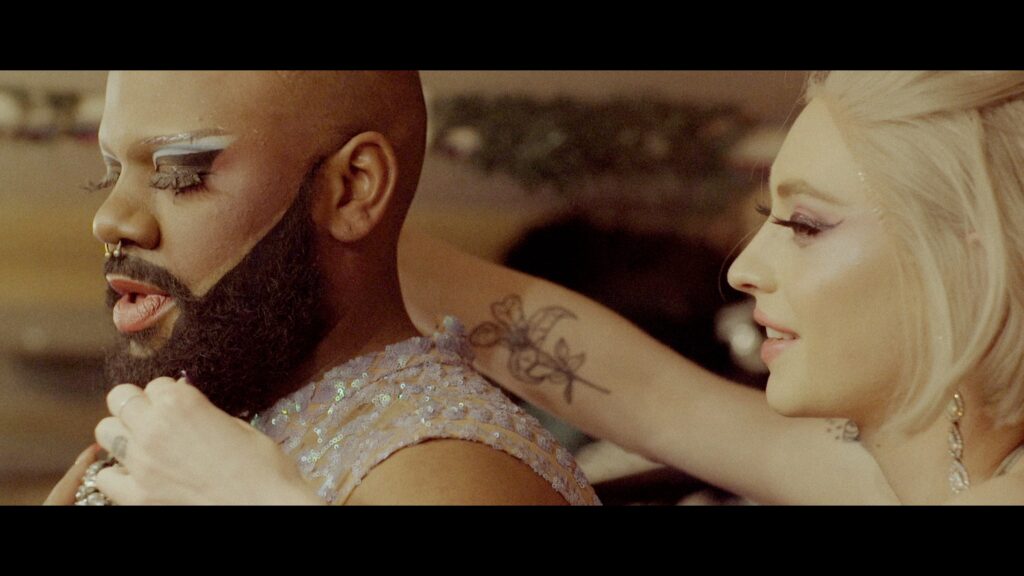 About the program
Please join us for a two-day celebration of queerness and the art of Drag and related expressions. In collaboration with Karmaklubb* and artist Brendan Fernades, this will be a weekend of international exchange anchored in the local Chicago scene.
Karmaklubb* is an autonomous nomadic queer club concept and conversational platform, and considered the most active platform of its kind in the Nordic region.
Friday, November 17, 6–8pm: Screening and Panel conversation
Metamorphosis (2018; 25:23 min) by Marte Gunnufsen shows two drag artists transforming themselves before performing in drag, accompanied by the score "Metamorphosen" by Richard Strauss, arranged by the Norwegian Chamber Orchestra. Metamorphosis is filmed in Chicago at Berlin Nightclub, with drag artists Lucy Stoole and Benji Morino / Girlboifriend.
Queen! (2018; 4:19 min) by Marte Gunnufsen is named after the weekly drag event at smartbar in Chicago. While making this film Gunnufsen and her collaborators filmed the queue as club goers posed more than willingly.
Queering the Museum — Preus (2022) by Karmaklubb* with Cassie Brødskive and Frida Marida. This video is starring the Drag activist Frida Marida (Hani Assaf, LEB) and artist and Drag academic Cassie Brødskive (Jens Martin Hartvedt Arvesen, NOR) presenting a raw response — touching, teasing, and perceiving the architecture of the Preus Museum in Horten, Norway.
Supported by the Office for Contemporary Art Norway and the Norway Ministry of Foreign Affairs. Presented in partnership with DePaul University's John T. Richhardson Library, Department of LGBTQ Studies, and the LGBTQIA+ Center.