ArchAgenda Debates: AUSTIN WILLIAMS – PANEL (Future Cities Project)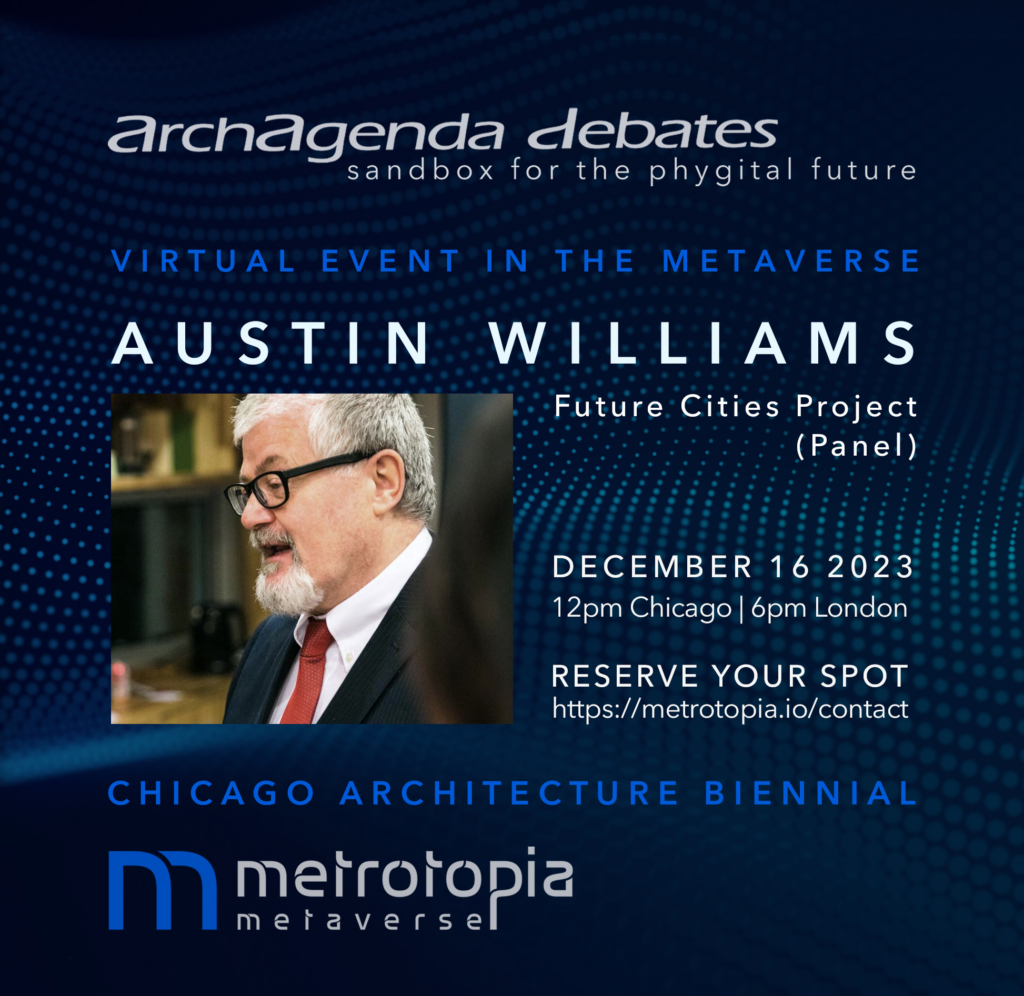 About the program
This session will discuss the notion of Beauty in architecture & art and also as seen through the prism of political discourse. This has been a debate originating in the latest publication of "Five Critical Essays on Beauty;" a series of critical pamphlets sponsored by Zaha Hadid Architects.
The chair for this session is AUSTIN WILLIAMS. He is an architect, lecturer, author and the director of The Future Cities Project based in London. He is honorary research fellow at XJTLU University in China and series editor of the biannual pamphlets, "Five Critical Essays." Austin is also the convenor of the Critical Subjects: Spring Architecture and DesignSchool in London taking place in February 2024.
The panelists are:
RACHEL JORDAN is a British artist and has been a frequent guest exhibitor with the Stuckists international art movement. She has created satirical figurative paintings, but her main body of work is abstract paintings and drawings, alluding to cellular forms.
SIMON ALLFORD is the founder and executive director of the award-winning architectural practice AHMM. Simon was President of the RIBA from 2021 to 2023 and continues to serve as a member of the Institute's Board and as an RIBA Awards judge.
IKE IJEH is a practising London-based architect and critic for some of the UK's foremost architecture and construction magazines. He is currently Head of Housing, Architecture & Urban Space at the influential think-tank, Policy Exchange.
PATRIK SCHUMACHER is an architect and architectural theorist. He is the principal of Zaha Hadid Architects, and co-founder of the Architectural Association's Design Research Laboratory. His writings are widely published in books and articles.