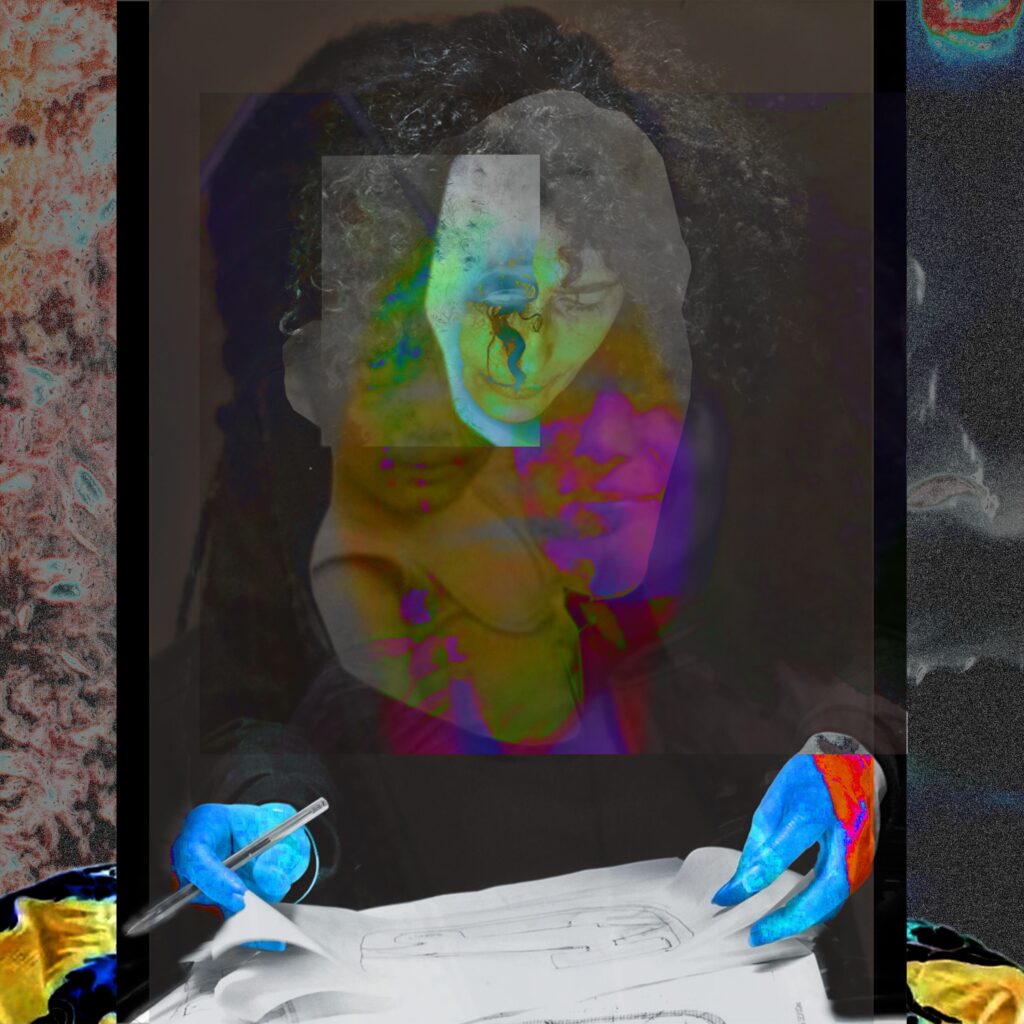 Praia, Cape Verde
Website
Anna Nnenna Abengowe's practice interrogates architecture's social role in defining territory, space, and form within the current cultural dominant of intellectual postmodernism and economic neoliberalism. Born in England to a Yorkshire mother and Igbo father, she was raised in England, Canada, and Nigeria and educated in America. Currently, she resides in Johannesburg, where she holds the position of deputy director at the Graduate School of Architecture (GSA), University of Johannesburg, South Africa, where she also co-leads Unit 22. She holds a BA in art history from Boston University and a Master of Architecture from Princeton University. She is a cofounder of the saay|yaas collective, founded in 2020 and a creative co-director of the her(e), otherwise digital platform (with Patti Anahory and Mawena Yehouessi). saay|yaas is the recipient of a 2022 Graham Foundation Grant.
Patti Anahory is an architect working across building, art, pedagogy, and curatorial practices, centering her interests around interrogating narratives of identity and belonging from an African island perspective. She addresses geopolitical, memory, race, and gender constructs. In 2022, Anahory was selected as the alternate for the Civitella Ranieri Foundation Architecture Prize. She is a co-founder of Storia na Lugar, a storytelling and counter-narrative platform, which was exhibited at the 17th Venice Biennale of Architecture (2021).
As part of the pan-African multidisciplinary project Africa2020, she co-created the platform her(e), otherwise, a community for knowledge and value production that interrogates modes of belonging, practicing, and representing African-diaspora women spatial practitioners and thinkers. The project was awarded a Graham Foundation grant in 2022. Between 2009 and 2012, Anahory served as the founding director of CIDLOT, a multidisciplinary research center at the University of Cape Verde.  She is currently a visiting professor at Columbia University's Graduate School for Architecture, Planning, and Preservation and a member of the Board of Academic Advisors at the African Futures Institute in Ghana. Anahory was born on a ship on the Atlantic ocean en route to São Tomé and Principe. She received her Masters in Architecture degree from Princeton University and a BA degree from the Boston Architectural College.
Mawena Yehouessi (aka M/Y) is founder of the Black(s) to the Future collective and is currently undertaking a Ph.D. in art and philosophy at Villa Arson and Université Côte d'Azure. Born in 1990 in Cotonou, Benin, Yehouessi holds a masters in philosophy from La Sorbonne Paris 1 University and a masters in cultural projects management from L'Institut d'Etudes Européennes Paris 8 University. As a member of the saay|yaas collective, Yehouessi is a co-director of the her(e), otherwise platform. From visual/digital syncretism and filmmaking to poetry writing, translation, pedagogy, study (in the sense of Moten and Harney), or making up parties before calling them exhibitions, Yehouessi describes herself as a collisionist: an art curator, a researcher, and an artist. Uncaught through alter-futurisms and poïethic realities, Yehouessi develops an imploratory (rather than exploratory), collaborative, and prospective practice of collage.